…by Gordon Duff, VT Senior Editor
We feel sorry for the family, for this wasted life which did not have to happen
The Oregon "whatever" story has died, moved on, no longer the newsworthy circus it never was. We will put it to bed with facts, not conjecture, not spam or pandering.  Let's remember that in a time when there should be so much more protest, even the misguided, and I feel this group qualifies as "misguided" as few ever have, deserve a voice.
If only people were in the streets opposing the wars and Washington corruption or veterans out there, in the streets instead of the few, Rosebrock, our legal teams and a few key organizations, fighting the mainstream veterans groups and the fraudsters.
A key issue here is using truth instead of jumping to convenient lies as is too often the case, cheap rabble-rousing which degrades those who really are murdered by police every day and throws them into the lot with others who are less the victim, sometimes much less.  Whatever my opinion, and everyone has one, we can get the truth out there, some quality analysis and move on.
There is no controversy anymore, the Federal government has shut it down quite well, we are saying "silenced," and we are not backing the Federal position whatsoever.  I will take a shot at some real journalism here, g-d help us all. ("-" included to avoid offending our Israeli readers)
This is the best information we can get.  If you have better, include it in comments.
____________
Fact: The group that headed out of the compound were informed that five federal warrants had been issued and that, once they had left, they were not going to be able to return.  They knew that not only it was likely they would be stopped by a felony roadblock but that the compound was going to be sealed off.
The FBI informed them that unless the occupation ended, the warrants would be enforced.  A timeline was given, probably 24 hours.
Hypothesis:  Those who left the compound were not planning to visit an "old folks home" or anything of the kind.  They were leaving to avoid arrest.  Mind you, there is nothing wrong in this, other than interstate flight to avoid prosecution is in itself another felony.  What they did, from a practical standpoint was a rational decision.
Hypothesis:  The 18 year old young lady who was strategically placed in the front seat next to the most likely arrest target was there under one of two circumstances: A. A voluntary human shield B. Suckered into helping our "friends" run roadblocks by making it impossible for police to fire on vehicles, which they are so often inclined to do when African Americans are driving anyway.
From a "moral standpoint," if she volunteered, she deserves praise whatever the reason.  If they suckered her into it, based on whatever their situation was, and I can't judge because I wasn't there, they were doing what had to be done.  If Finicum had gotten around the roadblock, he might well be sitting behind the Canadian border now talking to the press.
Fact:  Had they reached Canada, if that were where they were going, and it well should have been, the Canadian government would have likely resisted extradition based on the idiocy of the charges against them.
From a "moral standpoint," going to Canada would have allowed them to gain international stature.
Fact:  The FBI released the aircraft video because it supported their claim.
Fact:  The accusations relied on by some activists taken from the YouTube video statement by the 18 year old were outlandishly inaccurate and totally debunked by the video.  No "on the knees with hands up execution" in front of the cameras, no lethal rounds gunfire into the truck and so much more.
Fact:  Bundy had at least one police informant within his group who was arrested to provide "cover."
Fact: Finicum tried to escape in every way and had a young girl in the front seat which prevented police from opening fire on the vehicle were they inclined to do that.
Hypothesis:  Police would never have opened fire on the vehicle, a purely public relations decision.
Fact: Finicum's behavior when he exited the truck clearly demonstrated some very mixed feelings on his part.  He brought a gun, he had his hands up, he either drew the gun or "something" and may well have put it back.  If he had, and all we have is the video which won't get any clearer and testimony which none may believe as well, he looked like he was either pointing a gun or putting one away or drawing a gun, a gun he actually had. He certainly paid no attention to keeping his hands up and not moving.
Fact:  Police had the training and equipment to take down Finicum, even if armed, without killing him.  Any idiot with a rifle could have hit him with a non-lethal shot to the calf at that range and in those conditions, something I can speak of as a trained sniper and expert at police procedures.
Fact:  Any that rely on either overly subjective analysis of the supplied video, which by any standard legally justifies deadly force, to support "murder" or "execution" is someone with an agenda and a bit too much moral flexibility.
Fact:  No statement from the 18 year old "witness" could be relied on after release of the video.
Where this leaves us is fairly simple.  You either agree with the reason for the protest or not.  How things were done by Bundy and those with him were their decisions based on what they believe.  You have to respect that.
The charges by the Federal government are totally bogus.  People all day long, bloggers and podcasters, nutty preachers and even Fox News types say and do worse things than the Bundy gang every day.
Bundy has to, providing he gets out of this, be more careful who he trusts.  Finicum, Bundy and gang would have gotten away were it not for being snitched out.  Militia's are loaded with FBI informants.
The "podcast blogsphere" is even worse.
The level of discourse that has permeated the online community makes Bundy mainstream and the reaction to his "threats" while ignoring others something dishonest. I could even help the defense compile a long list of worse things said on the air. What we can't know at this point is what they might have said on monitored cell phone calls, but they were not charge with conspiracy to commit a felony, something that gives defense attorneys a sigh of relief.
If "law enforcement" was "interfered with," they could well have moved in and pressed the issue rather than fabricate trumped up charges and using "procedure" to crush dissent. Either way no brave person that I know would have risked death in any way for these charges, but we don't know if they knew of the specific charges.
____________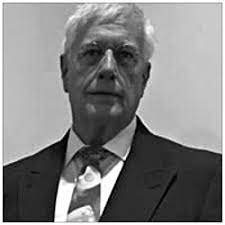 Gordon Duff posted articles on VT from 2008 to 2022. He is a Marine combat veteran of the Vietnam War. A disabled veteran, he worked on veterans and POW issues for decades.
Gordon is an accredited diplomat and is generally accepted as one of the top global intelligence specialists. He manages the world's largest private intelligence organization and regularly consults with governments challenged by security issues.
Duff has traveled extensively, is published around the world, and is a regular guest on TV and radio in more than "several" countries. He is also a trained chef, wine enthusiast, avid motorcyclist, and gunsmith specializing in historical weapons and restoration. Business experience and interests are in energy and defense technology.
ATTENTION READERS
We See The World From All Sides and Want YOU To Be Fully Informed
In fact, intentional disinformation is a disgraceful scourge in media today. So to assuage any possible errant incorrect information posted herein, we strongly encourage you to seek corroboration from other non-VT sources before forming an educated opinion.
About VT
-
Policies & Disclosures
-
Comment Policy
Due to the nature of uncensored content posted by VT's fully independent international writers, VT cannot guarantee absolute validity. All content is owned by the author exclusively. Expressed opinions are NOT necessarily the views of VT, other authors, affiliates, advertisers, sponsors, partners, or technicians. Some content may be satirical in nature. All images are the full responsibility of the article author and NOT VT.