Who is the real elephant in the room? Trump, Sanders, or the Neo-Bolsheviks?
…by Jonas E. Alexis
I am certainly not a fan of Bernie Sanders and Donald Trump, since they both operate on existentially unlivable worldviews. Trump is a representative for the capitalists and oligarchs and wants to "kick ass in business and life,"[1] and Sanders is arguably a socialist.[2]
Trumps basically worships Mammon. He is a Presbyterian, and E. Michael Jones would say that he is "a missionary for capitalism." That was one reason why Trump said last year: "You go knock the hell out of the oil, take the oil. We're going to have so much money."
But when you see the Neo-Bolsheviks and their agents trying to slam Trump[3] and Sanders for the wrong reasons, then you have to start thinking about what Christ told some of his listeners:
"Thou hypocrite, first cast out the beam out of thine own eye; and then shalt thou see clearly to cast out the mote out of thy brother's eye" (Matthew 7:5).
What are we talking about here? Paul Perry of the New York Post has recently written that "Mainstreaming Sanders requires whitewashing his radical pro-communist past. It won't be easy to do."[4]
I'm still waiting for Perry to write an article on Bill Kristol's father and his past. For those who are new to VT here, Irving Kristol was one of the fathers of the Neoconservative movement and was a Trotskyite in college.
Irving proudly admitted that the "honor I most prized was the fact that I was a member in good standing of the [Trotskyist] Young People's Socialist League (Fourth International)."[5] Irving was not just a former Trotskyist, but a former neo-Marxist, neo-socialist, and neo-liberal.[6]
The Neoconservative movement, as Jewish writer Sidney Blumenthal has shown, found its political and intellectual ideology "in the disputatious heritage of the Talmud."[7]
Even after the birth of the movement, many of its members such as Stephen Schwartz of the Weekly Standard and Joan Wohlstetter of the RAND Corporation still had a burning thirst for Lev Davidovich Bronstein, known as Leon Trotsky.[8]
So whenever the Neoconservatives (Neo-Bolsheviks) attempt to criticize a political candidate, you can be sure that the candidate is "cleaner" than they are. The Neo-Bolsheviks are really jealous because, as they themselves have admitted, "most of [the] wonderful Republican candidates [their puppets] have been washed away by the Donald Trump flood."[9]
Since that is the case, then Neo-Bolsheviks seem to have vowed to attack Trump for the wrong reasons whenever and wherever possible. More evidence?
---
John Yoo, the famous lawyer who co-wrote the torture memo for George W. Bush, has recently written an article in the Neo-Bolshevik magazine the Weekly Standard entitled, "Trump and Sanders: The Founders' Worst Nightmare."[10] Here is Yoo at his best:
"Our Framers would despair about the winners of the nation's first presidential primaries in New Hampshire. Though polar opposites with very different ideological starting points, both Donald Trump and Bernie Sanders would have set the Framers' hair – or wigs – on fire…
"The men who met in Philadelphia in 1787 to write a new constitution designed it to prevent someone like Donald Trump from ever becoming president. One of their great fears was of a populist demagogue who would promise the people everything and respect nothing.
"The Framers would also be aghast at Bernie Sanders. His calls for a political revolution, fomenting of class hatreds, and desires for a socialist economy also run directly contrary to the Framers design."[11]
Did you catch the contradiction here? These people think that playing with people's lives is like playing video games. Here is a man who is responsible for the deaths and torture of thousands upon thousands of people in the Middle East, and now he is appealing to the Framers to buttress is Neo-Bolshevik ideology!
Yoo should know that the Framers would have certainly kicked him and the Neo-Bolsheviks out of the United States long before they deal with Trump and Sanders. Sanders and Trump, as far as I know, haven't killed anyone. Yoo, Bill Kristol, Daniel Pipes and others are responsible for thousands of innocent lives.
When Yoo was asked the question, "If the President deems that he's got to torture somebody, including by crushing the testicles of the person's child, there is no law that can stop him?," he responded, "No treaty," meaning that Bush was above the law. There is more:
"Yoo also authored the October 23, 2001 memo asserting that the President had sufficient power to allow the NSA to monitor the communications of US citizens on US soil without a warrant (known as the warrantless wiretap program) because the Fourth Amendment does not apply.
"Or, as another memo says in a footnote, 'Our office recently concluded that the Fourth Amendment had no application to domestic military operations.'"
Yoo should be placed in a padded cell for the rest of his natural life. "On November 14, 2006, invoking the principle of command responsibility, the German attorney Wolfgang Kaleck filed a complaint with the Attorney General of Germany (Generalbundesanwalt) against Yoo, along with 13 others, for his alleged complicity in torture and other crimes against humanity at Abu Ghraib in Iraq and Guantánamo Bay."
Yoo and others haven't gotten their punishment yet. But judgment delayed does not necessarily mean judgment denied. Perhaps Yoo and others should start reading Dante.
---
[1] Donald Trump, Think BIG and Kick Ass in Business and Life (New York: HarperCollins, 2007).
[2] See Erik Borg, "Bernie Sanders Has a Secret," Politico, July 9, 2015.
[3] See "Conservatives against Trump," National Review, January 21, 2016; Damon Linker, "Why conservative pundits hate Donald Trump," The Week, December 9, 2015.
[4] Paul Perry, "Don't be fooled by Bernie Sanders — he's a diehard communist," NY Post, January 16, 2016.
[5] Stephen Halper and Jonathan Clarke, America Alone: The Neo-Conservatives and the Global Order (Cambridge: Cambridge University Press, 2004), 43.
[6] Meir Soloveichik, "Irving Kristol, Edmund Burke, and the Rabbis," Jewish Review of Books, Number 6, Summer 2011.
[7] Sidney Blumenthal, The rise of the Counter-Establishment: From Conservative Ideology to Political Power (New York: HarperCollins, 1998), 124.
[8] Craig Unger, The Fall of the House of Bush (New York: Scribner, 2007), 40-43.
[9] John Podhoretz, "Trump and Sanders: 'Apocalypse Now,'" Commentary, January 21, 2016.
[10] John Yoo, "Trump and Sanders: The Founders' Worst Nightmare," Weekly Standard, February 10, 2016.
[11] Ibid.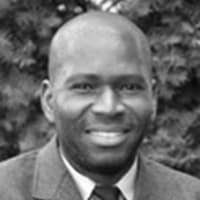 ATTENTION READERS
We See The World From All Sides and Want YOU To Be Fully Informed
In fact, intentional disinformation is a disgraceful scourge in media today. So to assuage any possible errant incorrect information posted herein, we strongly encourage you to seek corroboration from other non-VT sources before forming an educated opinion.
About VT
-
Policies & Disclosures
-
Comment Policy
Due to the nature of uncensored content posted by VT's fully independent international writers, VT cannot guarantee absolute validity. All content is owned by the author exclusively. Expressed opinions are NOT necessarily the views of VT, other authors, affiliates, advertisers, sponsors, partners, or technicians. Some content may be satirical in nature. All images are the full responsibility of the article author and NOT VT.