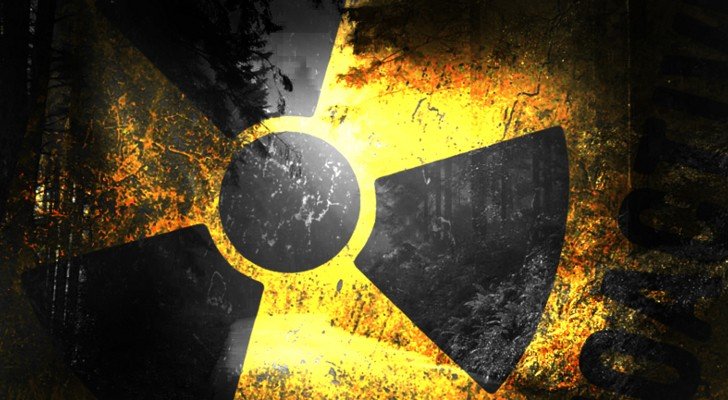 … by Katherine Frisk
[ Editor's note: We have a little personal history about the nuclear waste issue here at VT — our "all things nuclear" expert we were able to have right here in Atlanta with me, Clinton Bastin, a WWII marine at the end of the war, then Georgia Tech grad in Chemical Engineering, and off on his 40-year career with the original Atomic Energy Commission, and later the Dept. of Energy.
He saw it all — the reprocessing challenges, the weapons, non-proliferation — ending up as a world-renowned expert in the field, giving the keynote speech at the tenth anniversary of the Chernobyl accident. He fought to the end against the DoE, which he hated with a passion, because it had ignored solving the huge nuclear waste problem by using it.
Yes, nuclear plants only use 1% of the nuclear energy, with the rest going out the door to create a never-ending cash flow stream for storage and monitoring. About 97% is reusable, leaving a physical volume of nuclear waste that would fit in a house.
This of course was a threat to many vested interests, and Bastin was ignored and even shunned in his later years. He took Gordon and I through, step by step, on the hoax of Iran being close to having a bomb. Gordon's first degree was in EE, and my major at NC State was Chem E, so we were able to keep up, with his coaching.
We knew this technology for using almost all of "nuclear waste" had been around for a long time. By that I mean people like Clinton Bastin knew it could be done, but the engineering development was never funded, a crime against the public for the benefit of the few.
When I read the first report about the Russians getting ready to start marketing the technology as part of its next generation nuclear plants, I wished that Clinton had lived to see it. He died last year. But I can pass along one of his shorter Reprocessing descriptions on a reader-friendly pdf.
He was one of the finest people it has been my good fortune to meet. He taught us a lot, and we shall try to carry on. I share a screen capture of his signature as a personal memento… Jim W. Dean ]
____________
…. by Katherine Frisk
Mainstream media, or any other media, to the best of my knowledge, has not published any articles relating to the high-tech development of nuclear power stations that Russia is going to build in the many countries around the world.
This technology will not be using newly-mined uranium, but nuclear waste, which is recycled and made harmless. Enough nuclear waste has already been accumulated to enable these power stations to run for the next 300 years.
At the moment nuclear waste cannot be safely disposed of and has a life expectancy of some 1,000 years or more creating extremely dangerous areas where it has been buried or of more concern, thrown out to sea in full fathom five, disintegrating concrete blocks.
___________
No nuclear waste: Fuel of future produced at Russia's high-tech underground plant was published in 2014 and, correct me if I am wrong, but no such article has been published in South African newspapers and nobody has interviewed anyone from Rosatom as to the benefits this will have for South Africa and Nuclear Power in general.
Our growing economy is being hampered by extremely high electricity charges which are severely crippling small business development and are detrimental to a much needed, but fast vanishing middle class.
Continuous regular blackouts bring the whole country to a standstill which in real terms costs the South African economy billions in lost revenue.
Rosatom's power stations will not only produce clean, affordable energy, but will be a vehicle for cleaning up Nuclear Waste and making it harmless and be of great benefit to the environment.
Cheap, abundant, energy production that will be far cleaner and far more efficient than coal powered stations and of great benefit to the economy in the long run regardless of the initial cost.
Which one year of blackouts in lost revenue would certainly help to cover, never mind the last five years.
___________
The logical progression for the installation of these power stations would be that Gupta (founder of the "New Age" newspaper, that once referred to South Africans as "savages" because they objected to him landing his private plane for a wedding at the South African air force base in Pretoria).
…and his majority stakeholding in Shiva Uranium, contrary to popular opinion, and all those who have been investing in Uranium mining, production and processing, will be disappointed to find little to no demand for it in the nuclear power industry.
Rosatom does not need to "secure nuclear contracts" from Gupta or anyone else for that matter. Which puts a big question mark behind Gupta's attempts to manipulate Jacob Zuma and infiltrate the South African Treasury with his own self-appointed stooges. Are his motives to circumvent the agreements made with Russia rather than supporting them, and instead secure contracts for coal mining through his Tegeta Exploration coal industry?
If anything, the anti-nuclear lobby appears to either have no knowledge of Rosatom's technology or is working on another agenda that is hidden behind nuclear protests.
Coal miners for example, could have a vested interest in such protests; as could certain individuals who may or may not want to control the Treasury in order to cancel any and all agreements made with Rosatom and instead promote their own polluting, dangerous, expensive and inefficient energy systems in the country.
Or could they intend to offload outdated 20th century technology, which we will be stuck with at great cost to the country while other countries with more advanced and cost-effective technologies get on with the business of moving into the 21st century?
Due to the patent that Rosatom has on no nuclear waste and the fuel of the future, they have and are becoming world leaders and providers on a global scale. This technology can also be extended to include upgrading current and outdated nuclear plants and bring them in line with making hazardous waste harmless rather than a liability.
___________
The secret agreements with Russia not only with South Africa, but other countries around the world, to the best of my knowledge, are secret because they involve Russian oversight in uranium production and processing for the express purpose of security and policing, in order to circumvent illegal production of nuclear devices that may or may not get into the hands of terrorist forces or be sold on the black market to rogue states, thereby increasing the nuclear arms threat.
As such, these agreements come under safety and security, and therefore there is a necessity for secrecy.
Under the previous Nationalist Party Apartheid Regime, South Africa was a nuclear rogue state, providing and supplying nuclear weapons to Israel and others. However, despite South Africa's dismemberment of their official program in 1990,
"Two other individuals identified as German engineer Gerhard Wisser and Swiss engineer Daniel Geiges, living permanently in South Africa, were arrested in Germany in August 2004 for participating in a nuclear technology smuggling ring. Wisser was the owner, and Geiges a colleague and employee, of Krisch Engineering in Randpark, a Johannesburg suburb. Wisser was accused of acting as a middleman in a 2001 request to provide pipes to Libya for use in a uranium enrichment facility. Reports stated that a company in South Africa manufactured the pipes…"
In 2003, the Johan Meyer nuclear team in South Africa, working with Israel and Germany, had produced up to a dozen "devices." Israel, unlike Russia, has not joined the Treaty on the Non-Proliferation of Nuclear Weapons. Four UN member states have never joined the NPT: India, Israel, Pakistan and South Sudan.
_____________
Why Russia and not the United States of America?
Russia is the 6th largest producer of uranium ahead of the US while South Africa is the 11th ahead of India.
Russia works in close co-operation with The International Atomic Energy Agency (IAEA) and recently played a pivotal role in the Iran Nuclear agreements.
Contrary to many media reports, Iran is not producing nuclear weapons, and has been given a clean bill of health by the IAEA. Rather than nuclear weapons, Iran is developing highly advanced and safe use of Nuclear for energy production and health care.
Russia's oversight is also tied in to Rosatom having the patent on recycling nuclear waste and making it harmless, as opposed to other countries and companies that not only have been building up large quantities of hazardous waste, but have outdated technologies and power stations that are now becoming a serious threat to the environment.
In the United States alone, outdated Nuclear Power stations that have not been upgraded in recent years are leaking high levels of radiation across the country and this situation has not been rectified. Either they do not have the capability, or they do not have the finances or both.
Any and all agreements made with Russia that involve uranium and nuclear production have full oversight of the IAEA and are compliant with IAEA requirements. Many of these agreements are not open to the public because they involve secrecy clauses in the interests of safety and security, not only for South Africa, but for the whole of Southern Africa. These agreements go beyond party political politics and are required within International Law.
____________
The anti-Nuclear contingent, in their efforts to oust Jacob Zuma now that toying for Nkandla appears to have wound down, are throwing the baby out with the bathwater.
Jacob Zuma or the unelected Gupta, New Word Order-infiltrator, who does not represent the ANC or the people of South Africa and who thinks that he owns the country, can run it and dictate government appointments to the treasury, with a sweet pill of giving the ANC profit sharing in his Uranium mine, will have to abide by IAEA compliance and certain secrecy laws in conjunction with Russian oversight that have already been agreed to.
South Africans will not stand for their country joining the likes of India, Israel, Pakistan and South Sudan and not being part of the Treaty on Non-Proliferation of Nuclear Weapons. We were a rogue nuclear state once, and we do not need to join that team once again.
Those who would like to score party political points on an issue that clearly has ramifications both regionally and internationally and requires the utmost in security and oversight, should take the issue up with the IAEA and report any suspicions or misgivings that they have with the proper authorities.
Over and above the subject of Nuclear energy and IAEA oversight, it is time Jacob Zuma stepped down as President, willingly rather than by force. He has lost the confidence of all South Africans, and his continued presence is now harming the ANC who, as a result, have lost all respect and dignity.
What is more, the whole Gupta family along with their NWO New Age Newspaper needs to be deported back to Saharanpur, India, where they came from in 1993.
---
Katherine Frisk is a freelance writer, political commentator, activist and the author of Jesus Was A Palestinian
---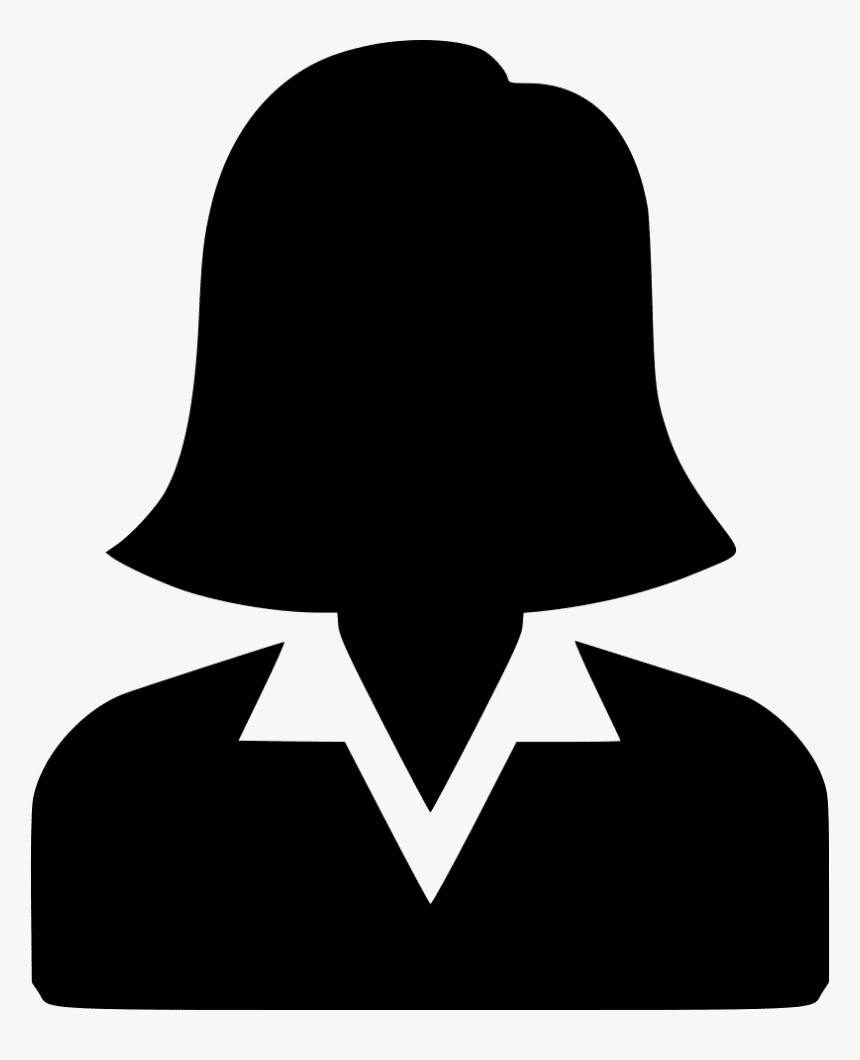 Katherine Frisk is or was an enigma. We know that the amazing world-changing book, Jesus Was A Palestinian, was authored by a "Katherine Frisk" but there is NO other information on "Katherine Frisk".  We don't even have an active email for her.
Many say that Katherine was Catherine "Kate" Frisk who was born in Malta in 1933 and lived in the USA where she passed away in 2018. But that's NOT confirmed.
It may be that "Katherine Frisk" is a nom-de-plume. Considering the subject matter in our book, it would NOT be a stretch to imagine that some would take offense to her truth-telling and so going full anonymous would make survival sense. We simply don't know.  And so we cannot 100% confirm her identity.
What we do know is that Katherine submitted over 50 articles to VT and wrote a great book. That all stopped in 2018.  VT periodically does a few re-publishes of her work.
ATTENTION READERS
We See The World From All Sides and Want YOU To Be Fully Informed
In fact, intentional disinformation is a disgraceful scourge in media today. So to assuage any possible errant incorrect information posted herein, we strongly encourage you to seek corroboration from other non-VT sources before forming an educated opinion.
About VT
-
Policies & Disclosures
-
Comment Policy
Due to the nature of uncensored content posted by VT's fully independent international writers, VT cannot guarantee absolute validity. All content is owned by the author exclusively. Expressed opinions are NOT necessarily the views of VT, other authors, affiliates, advertisers, sponsors, partners, or technicians. Some content may be satirical in nature. All images are the full responsibility of the article author and NOT VT.