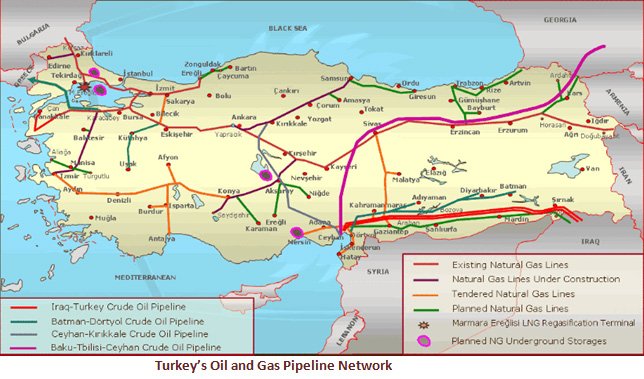 by Salman Rafi Sheikh ,  … with New Eastern Outlook,  Moscow
[ Editor's note: We enter into the theater of the bizarre in the evolution of Turkish-Iranian relations. We went through the Iran sanctions period where Turkey helped Iran get around them, but in ways that also enriched Erdogan party insiders.
Less known is the history of Turkey doing the same thing for Saddam during his sanctions period… oil going out through the pipeline, and yes from the Kurdish Tikrit area, lots of it, and then banned goods coming in by truck the other way. I cannot remember an instance of the US making a public complaint over this, as US oil companies were on the receiving end and sharing the bonanza with the right political people.
Iran is on thin ice here, thinking it will get a boost for its dream of a pipeline through Turkey to get a steady flow of Euros from energy sales, which would cover its trade imbalance with the EU. But Iran is going to take a moral standing hit with making nice with Turkey while it is supporting the terrorists fighting its own forces inside Syria.
Iran has savaged the US and the West for playing both sides against the middle in Syria, claiming a dual interest in removing Assad and defeating terrorism, a blatantly fraudulent position due to having been caught red-handed using terror proxies in the region for years now.
Iran now appears to be taking advantage to edge the Russians out of their Western energy supply markets, despite Moscow's big concern of having multiple pipeline delivery routes which would enhance Russia's dependability as a supplier. Diversity helps Russia protect against a Polish or Ukrainian attempt to hold a pipeline hostage in times of internal economic stress, as has happened.
Many would view this as a stab in the back to Russia, despite its support in getting the hoaxed nuclear weapons sanctions removed.
That said, Russia has the same spotty reputation in maintaining a cozy relationship with the Gulf States who have been prominent terrorism supporters against Syria. Moscow has never linked having good relations with Russia dependent on not engaging in terrorism against its key ally in the region, something inquiring minds would like to know, "Why not"?
By doing this, both Russia and Iran lose in moral position they had over attacking the West for destabilizing countries for long term economic advantage, when we now see them doing the same thing when they have the ability to do so.
All those who have supported them in the past will now have to sit back and absorb these current policy shifts when the shoe is on the other foot and some money to be made. This is why Gordon Duff has usually titled the country-level briefings he does as "How the world really works", and it is not pretty… Jim W. Dean ]
____________
– First published  …  March 18, 2016 –
After experimenting with taking a belligerent stance on the Syrian question, Turkey seems to be shifting to diplomacy once again. This shift does make sense given that belligerence has cost Turkey a lot. On the domestic front, Turkey has had to face a reasonably organized Kurdish resistance.
On the external front, its unnecessary belligerence has cost her relations with Russia, ending up in the form of Russian sanctions on Turkey. Two factors seem to have pushed Turkey to make this shift. First, it has failed to achieve its basic objective vis-à-vis Syria i.e., territorial disintegration of Syria by carving it into "zones."
Second, it has failed to push Russia off the ground through deliberate provocations. In addition to it, Russian sanctions have certainly put constraints on easy supply of energy resources to Turkey, causing damage to its economy. Hence, Turkey's shift to Iran to seek alternative sources of oil and gas.
It is in this context of multiple failures that we must read Turkey's 'positive' diplomatic overtures to Iran. As such, following the recent consultations between the two foreign ministries in Ankara, Turkey and Iran have decided to reset their bilateral ties. Iran is confident that Turkey has lost the war in Syria and a new phase in Ankara's policies is about to begin. Some recent developments on the war-front indicate this failure clearly.
In addition to it, Turkey is a well-established market that the Iranian economy can earn substantial money from. Hence, Iran's emphasis on bolstering economic ties.
However, for Turkey, not only can Iran be a source of supply of oil and gas but also be used to settle the Kurdish question in favour of Turkey. Apart from it, Turkish business elite sees in Iran, just like the European entrepreneurs, a big market to invest in.
For Turkey Iranian market has an additional element of significance: assess to it can allow Turkey to make amends for the losses it has suffered and continues to suffer due to strained relations with Russia.
Considering the potential benefits, it was but natural to see Turkey making a drastic change in its erstwhile position on Syria.
Instead of paving the way for a ground invasion of Syria, Turkey is now explicitly favouring a sort of 'political settlement' of the crisis. The change clearly reflected during Turkish Prime Minister's most recent visit to Iran.
After returning to Ankara, Davutoglu made a startling remark that Turkey and Iran have reached an agreement on the settlement of the Syrian issue.
He said, "We don't want Syria to be divided into smaller states and we reached an agreement with the Iranian officials that this disintegration won't happen and that Syria would continue its life and presence as a powerful country."
This freshly designed Turkish position on Syria is something Iran has been advocating not only with regard to Syria but also Iraq and Kurds. During his visit to Turkey in the month of February, the Iranian diplomat thus stated Iran's position vis-à-vis the wider regional problem,
"Kurds are our historical friends. And we want them to continue their existence in prosperity and happiness within the states they live in. Our region is not strong enough to bear new crises. We hope Kurds in other countries will enjoy full citizenship rights as Kurds in Iran do. And if we defend the territorial integrity of Turkey and Iran, we do the same for Iraq and Syria as well."
On the surface, Iran's position is favourable to Turkish interests. Clearly, Iran is far from supporting an 'independent' Kurdish state in the Middle East. And, this is precisely what Turkey has been resisting through years.
The Iranian official unambiguously underscored that Iran and Turkey are on the same page on the Kurdish question and Ankara can count on Tehran to do all that is necessary to prevent the emergence of an 'independent Kurdistan' anywhere on the region's map – be it inside or outside Turkey or along Turkey's borders or in its neighborhood.
Iran understands that a Kurdish state would certainly stir its own Kurdish population, leading to the emergence of an necessary political nuance at home. Hence, Iran's advocacy of granting 'citizenship rights' to Kurds where ever they happen to have presence in the region.
However, despite the apparent Turkish-Iranian rapprochement over the Syrian and Kurdish question, differences continue to exist at some level. This is due to the fact that Iranian-Turkish rapprochement is not so strong as it looks on paper.
The current gestures can be explained as both countries' assessments about the potential benefits they can have by revamping their relations.
These differences were quite explicit even during the recent bi-lateral visits of Turkish and Iranian officials. For instance, no sooner did Davutoglu leave Iran for home than Deputy Foreign Minister Hossein Amir Abdollahian (who is Iran's point person on the conflict in Syria) briefed the Majlis' National Security and Foreign Policy Commission that Turkey's Syria policies have failed, but Ankara is still pressing ahead with policies aimed at the overthrow of the Syrian President Bashar Al-Assad and supported by Saudi Arabia, Qatar and the US.
The Iranian officials did not shy of mentioning to the Turkish officials their disagreement with the way some regional countries, especially Saudi Arabia, continue to back proxy groups to create tension in the region. Similarly, Iran's official media also continued to reinstate Turkey's role in creating the same geopolitical tensions.
These differences notwithstanding, Iran still understands that it has more shared interests with Turkey than it could possibly have with any other regional power, especially Saudi Arabia and its Gulf allies.
The convergence of interests is, however, primarily in the economic domain as both need each other for different reasons. Geopolitical tension amid the struggle for regional supremacy continues to exist between them, although both countries seem willing to put it on the backburner for some time at least.
Therefore, with an eye on the future, Iran visualizes that an extension of the gas pipeline connecting Turkey to Europe might be a feasible option to promote its gas exports to a lucrative market. On the other hand, such supply of energy resources from Iran would certainly help Turkey reduce its heavy dependence of Russia.
As such, while geo-economics does seem to be making sense to both the countries, geo-strategy continues to cast dark shadows on the prospects of translating this prospective economic relation into a well-shaped strategic alliance.
Salman Rafi Sheikh, research-analyst of International Relations and Pakistan's foreign and domestic affairs, exclusively for the online magazine "New Eastern Outlook".

_______________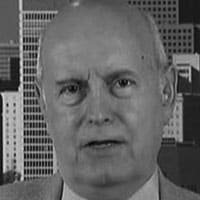 Jim W. Dean is VT Editor Emeritus.  He was an active editor on VT from 2010-2022.  He was involved in operations, development, and writing, plus an active schedule of TV and radio interviews.  He now writes and posts periodically for VT.
ATTENTION READERS
We See The World From All Sides and Want YOU To Be Fully Informed
In fact, intentional disinformation is a disgraceful scourge in media today. So to assuage any possible errant incorrect information posted herein, we strongly encourage you to seek corroboration from other non-VT sources before forming an educated opinion.
About VT
-
Policies & Disclosures
-
Comment Policy
Due to the nature of uncensored content posted by VT's fully independent international writers, VT cannot guarantee absolute validity. All content is owned by the author exclusively. Expressed opinions are NOT necessarily the views of VT, other authors, affiliates, advertisers, sponsors, partners, or technicians. Some content may be satirical in nature. All images are the full responsibility of the article author and NOT VT.