…by Jonas E. Alexis
The next time you hear a Neocon or Zionist talk about fighting so-called terrorism and then irresponsibly excluding Saudi Arabia as a terrorist state which must be confronted, then it is almost certainly a sign that you are in the presence of a marionette dancing on the platform of political ideology, an intellectual moron who obviously knows better, or a complete idiot who cannot string two rational thoughts together.
Fareed Zakaria has recently agreed that Saudi Arabia is "the devil" in disguise, and he has "been a critic" of that devil "for decades." But, Zarakria added, "I think the United States is better off with the alliance than without."[1]
Zakaria obviously seems to realize that Saudi Arabia is an accomplice in the 9/11 debacle. In fact, he seems to perceive that the 28-page report contains incontrovertible documents which might point fingers at Saudi Arabia itself.
But how does Zakaria respond? Would it be a good thing if the American people and much of the West know who or what country is largely responsible for the complete debacle which has created havoc in both the Middle East and much of the West? Well, not according to Zakaria:
"But were the United States to strip the Saudis of the immunity that foreign governments traditionally have, it would make Washington vulnerable to reciprocal actions around the globe.. Imagine if the U.S. government faced lawsuits for every one of its drone strikes, bombing raids, special operations— not to mention wars.
"As for the report, the executive director of the 9/11 Commission, Philip Zelikow, argues that the 28 pages contain 'unvetted, raw material' from FBI files that appears 'to implicate people in serious crimes without the benefit of follow-up investigation to determine if such charges are valid.'"[2]
Whether he likes it or not, Zakaria is inexorably articulating the Neoconservative or Zionist ideology. As we have argued elsewhere, didn't the regime tell us ad nauseam that they had documents saying that Saddam Hussein was a bad guy? Didn't they have the audacity to perversely persuade entire nations (namely the U.S. and England) with one lie after another?
Didn't Bush himself go to Congress and show them fake documents which he knew were complete forgeries?[3] Didn't the war itself end up sending a six-trillion dollar bill to the American people? Aren't we still pay the consequences of this war? And now Zakaria is telling us that it wouldn't be productive to release those documents?
Zakaria once again agrees that Saudi Arabia was a terrorist cell funding or supporting "an aggressive foe of jihadi groups."[4] He moves on to say that Saudi funding terrorist groups
"has not ended, and its pernicious effects can be seen from Pakistan to Indonesia. These funds come from individuals, not the government. Still, it is hard to imagine that the Saudi monarchy cannot turn off the pipeline of money to extremists abroad and at home."[5]
The question again is simply this: when was the last time the West waged a frontal attack on Saudi Arabia for supporting of terrorism? Haven't we been told ad absurdum that we are fighting bad guys in the Middle East? Zakaria:
"Saudi Arabia has created a monster in the world of Islam, a Frankenstein monster that threatens Saudi Arabia as much as the West."[6]
This Frankenstein monster "threatens Saudi Arabia as much as the West," but we don't want to offend Saudi officials by releasing the 28-page report. Who is Zakaria trying to con into this mumbo jumbo here? Who is he really working for?
Well, one needn't be an expert to realize that the Neoconservatives have been supporting Saudi Arabia for years. People like Richard Perle, Elliot Abrams, Bill Kristol, Max Boot, Charles Krauthammer, among others, have all preferred Saudia Arabia over Iran and have defended the terrorist state in one way or another.
Fred Kaplan, a former professor at Queens College and the Graduate Center of the City University of New York, took the political cat out of the bag when he said last July that "Israel, Saudi Arabia, and the Neocons hate the Iran deal."[7]
So, Israel, Saudi Arabia and the Neocons are concentric circles. By implicitly defending Saudi Arabia, Zakaria is inevitably defending Israel and the Neocons. In other words, Zakaria is working for the regime. They pay him well to propound palpable nonsense.
---
[1] SFareed Zakaria, "Saudi Arabia: The devil we know," Washington Post, April 21, 2016.
[2] Ibid.
[3] See for example Vincent Bugliosi, The Prosecution of George W. Bush for Murder (New York: Perseus Books, 2008); John J. Mearsheimer, Why Leaders Lie: The Truth About Lying in International Politics (New York: Oxford University Press, 2008).
[4] Zakaria, "Saudi Arabia: The devil we know," Washington Post, April 21, 2016.
[5] Ibid.
[6] Ibid.
[7] Fred Kaplan, "Why Israel, Saudi Arabia, and Neocons Hate the Iran Deal," Slate, July 14, 2015.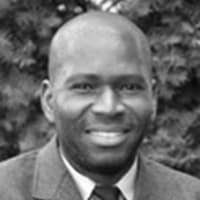 ATTENTION READERS
We See The World From All Sides and Want YOU To Be Fully Informed
In fact, intentional disinformation is a disgraceful scourge in media today. So to assuage any possible errant incorrect information posted herein, we strongly encourage you to seek corroboration from other non-VT sources before forming an educated opinion.
About VT
-
Policies & Disclosures
-
Comment Policy
Due to the nature of uncensored content posted by VT's fully independent international writers, VT cannot guarantee absolute validity. All content is owned by the author exclusively. Expressed opinions are NOT necessarily the views of VT, other authors, affiliates, advertisers, sponsors, partners, or technicians. Some content may be satirical in nature. All images are the full responsibility of the article author and NOT VT.