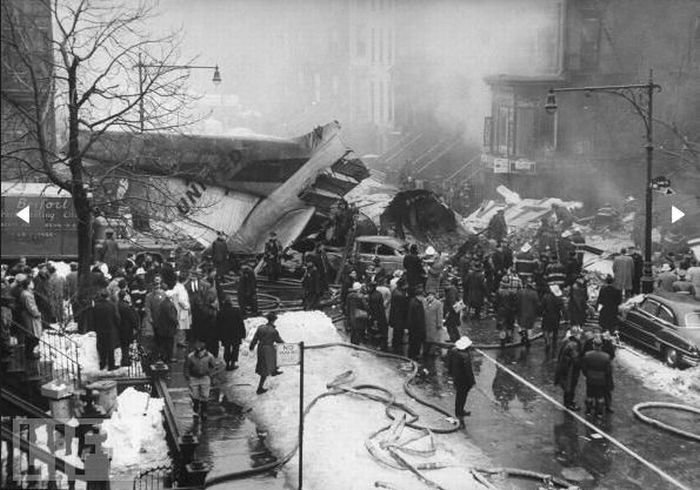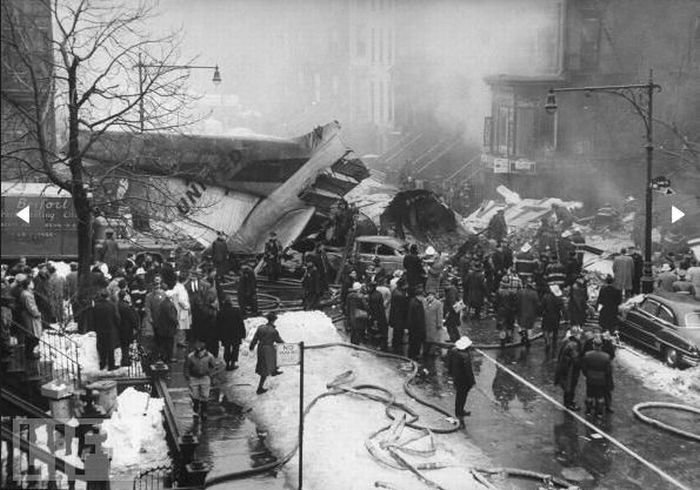 I have just returned from speaking at the AV7 (Alternative View 7) conference, at the delightful Horwood House Hotel, set in beautiful grounds near Milton Keynes. For those of you who do not know Milton Keynes, it's a post-war planning error in North-East Buckinghamshire.
One of the speakers was former naval aviator and airline pilot Field McConnell, who has some interesting views about 9/11. Field and I jointly held a workshop on the last day of the conference, a prospect which surely had a few Bad Guys feeling nervous. We seemed to work well as a team – maybe us both being the shy, retiring sort helped. The delegates did well to bring us out of our shells.
The De Havilland Comets
The theme of my presentation, which you should be able to see on DVD in a few weeks, and on YouTube next year, was aviation sabotage by the covert German DVD, the subject of my book Spyhunter.
I started out with the sabotage of the Comets. All y'all know the story. The DH106 Comet was the world's first jetliner, entering service with BOAC in May 1952. A ground-breaking aircraft, sales of up to 1,000, most denominated in US dollars, seemed likely. The first version, the Comet 1, was an interim aircraft only. The more powerful Rolls-Royce Avon-powered Comet 2 was already in development.
A thing of beauty, the Comet really graced the skies. Then a series of mysterious crashes led to the entire fleet being grounded.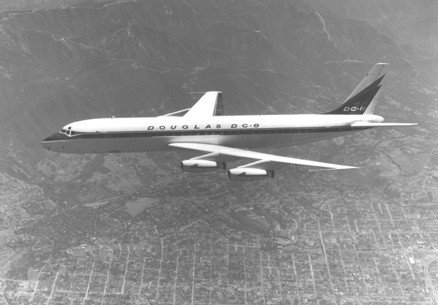 The first fatal crash in passenger service, on May 2nd 1953, not by coincidence the first anniversary of Yoke Peter's historic flight, was of BOAC Comet 1 Yoke Victor. She fell from the sky shortly after take-off from Calcutta's Dum-Dum Airport, with all 43 souls aboard sadly dying.
Initial Air Ministry reports correctly blamed the disaster on collision with an unknown object. That was before the cover-up kicked in. A bogus Indian air accident report blamed Captain Haddon for over-controlling the aircraft, the first airliner with fully-powered controls, in a storm cell. The Indians didn't even try to explain the absence of a Mayday call, which was probably down to jamming.
There is no reason to doubt those Air Ministry reports. Although COREA/Correa Group asset Major Keyhoe sought to blame the collision on UFOs, my analysis is that Yoke Victor was brought down by a German-operated jet-powered drone, using the Soviet version of the powerful Rolls-Royce Nene turbojet Germany's Clement Attlee had given to the Soviets in 1947. The Indians were careful not to hand over all the wreckage to the Royal Aircraft Establishment at Farnborough.
The last two Comet 1s to crash, Yoke Peter and Yoke Yoke, in 1954, were destroyed by IEDs placed in the lower rear cargo hold by a DVD agent named Hertzog. Both aircraft were destroyed at about the same time after take-off (about 30 minutes), at about the same altitude (about 26,000'), over water thought to be too deep to permit recovery, having departed the same airport, Rome, where 'security' was in the hands of a former fascist. There was of course not much security. For British aircraft at least it was 'Bombs'R'Us'.
The official report was a whitewash. It blamed metal fatigue at the square edges of the windows, although the Comet 1 in fact had rounded window edges and there was no evidence at all of either Comet fuselage having failed at the windows. Yoke Peter's break-up sequence allegedly commenced at the ADF radio aerial. However that panel, the only one to show evidence of metal fatigue, was not retrieved by the Royal Navy. It was supplied some months after the crash by the Italians, who 1954 had once again got used to doing Germany's bidding.
The fuselage around the rear lower cargo hold was never recovered of course, having been destroyed in the initial explosion. No sign of metal fatigue was found in the surviving Comet fleet.
The background to the DVD's murderous campaign against the Comet was the creation of the European Coal and Steel Community (ECSC), under the control of the DVD's notorious Jean Monnet, who handed vital shipping intelligence to German Naval Intelligence in the last year of World War I and was responsible for the loss of many Allied lives and ships. Germany's ambition, eventually realised in 1958, was to turn the ECSC into a European Economic Community and to force the UK to join.
The De Havilland Comet threatened this strategy, so great was the promise it held of export sales, not to mention the boost it gave to British morale. The destruction of the three Comets, and the murder by the Germans of their passengers and crews, undermined Britain's confidence and set the scene for the sterling crises of the 1960s. These were used as justification for the UK's second application to join.
The New York Air Disaster
I also covered the 1960 New York Air Disaster. Set up by the DVD's COREA/Correa Group using a fake VHF radio navigation beam, on the correct VOR frequency, led a United DC-8-10 off course and into the path of a TWA Super Connie. It was the worst aviation disaster in US history up to that point.
The German motive appears to have been to apply pressure to President-elect Kennedy as he was selecting his Cabinet. JFK wanted to replace German double-agent Allen Dulles as CIA Director and replace him with the loyal John McCone. 'Mac' had played a key role in the exposure of another German asset, Defense Secretary James V. Forrestal, who was very properly sanctioned by President Truman and thrown from the 16th floor of the Bethesda Naval Hospital.
As Secretary of the Navy Forrestal had sanctioned the assassination on 12th August 1944 of Joe Kennedy Junior, who was blown up whilst flying a BQ-8 drone (a converted version of the Consolidated PB4Y, the Navy's patrol bomber version of the Liberator). Mac was a great choice for CIA Director and after JFK's tragic assassination ordered the real CIA inquiry into the murder. The Warren Commission was a phoney of course, it's report a Janet and John version for the public and naïve journalists, if that is not a tautology.
Some Other Stuff
I also covered the 1977 Tenerife Air Disaster, when the DVD arranged for two Boeing 747s to collide, courtesy of a ground radar unit, the missile attacks on TWA-800, AF447 and MH370, and the joint Chinese/Ukrainian shoot down of MH17. As you can tell, it was a fairly packed program!
9/11
Unsurprisingly, given Field McConnell's ground-breaking work on 9/11, a lot of our workshop was taken up by the murderous attacks on New York and Washington in 2001. It was a wide-ranging discussion, with nothing off-limits. Were the aircraft piloted, with passengers aboard, radio-controlled drones, using the Boeing Uninterruptible Autopilot or not aircraft at all, i.e. cruise missiles?
If they were drones, what happened to the original planes? (You could have a drone version of a second-hand 757 or 767 without too much difficulty).  Field has his theories about that, involving an offshore bombing and missile range.
The 'dancing Jews' came up of course. I have no doubt, given the disinformation spread about 9/11, that DVD assets in the US arranged for a bunch of Jews, to be seen celebrating the attack, and equally no doubt that they were nothing whatsoever to do with Mossad. As I explained the last thing that professional intelligence officers – and Mossad are very professional – would be to draw attention to themselves in this way.
We also got the old myth, from one attendee, that Jewish workers in the Twin Towers were warned to stay away, a myth which should have survived as long as it has. It's an insult to the memory of as many as 300 Jews who died that day.
One of Field's more interesting contributions, a point I had not considered, is that specific offices, i.e. floors, were targeted, as well as specific buildings.  If true that would require very precise flying and targeting aids (Field suggests laser designators).
Now Field and I do not have the same view about 9/11, but no one would expect us to agree about everything. We respect each other's opinions. There is no room in intelligence analysis for closed minds and unshakeable opinions. If new facts or ideas come along you look at them. Rigid adherence to fixed views is for conspiracy theorists and Thames Valley police officers.
One thing Field McConnell and I absolutely agree on is that the flying on 9/11 was way too difficult for amateur pilots with a few hours on Cessnas in Florida's sunny and relatively uncrowded skies. That was always an intelligence blind, intended to lead us down a false trail.
The Bin Laden Family Compound
Apparently I was unclear in my last column about the bin Laden family compound, the one that was whacked by Seal Team Six, the team which later got whacked themselves in Afghanistan in an ambush. I thought I was clear, but I guess not, since least one reader was left confused!
I can now unconfuse him. The compound had bin Ladens in it, but not the bin Laden (known 'affectionately' in England as 'Binliner'). Several of Osama's family were there, and one even got to play the role of Osama himself in a funeral at sea ("the good news is that you're going to take the part of your father, the bad news is that it will be at a funeral, have a nice day, bang").
This week's review: Bosch
I was delighted when I learnt that three of Michael Connelly's dark but rather good detective novels, featuring the eponymous Hieronymus Bosch were being televised by Amazon studios.
I was even more delighted when I watched them. They are good. Actually they are damn good. The casting is brilliant. Not one single character has been miscast. Titus Welliver is outstanding as the lead, an idiosyncratic, jazz-loving LAPD homicide detective and a healthy contempt for democracy.
The fact that Michael Connelly was involved in making the series helps explain the sympathetic treatment of the original books. If you're expecting the series to be loyal to the books, you're in for a disappointment. The books are run together, and the main character has been updated.
I do not believe however that Bosch fans will be disappointed by the changes made for TV. You would have to be a pretty hard-core fan of the books not to like the series.
Production values are high, in fact very high. Some of the camerawork is really very good indeed. There was clearly a sensible budget per episode. Locations are great, in or near LA or Vegas. Where else would you locate a TV series about an LAPD detective.
The plot lines hold your attention. You really want to find out what happens next.
Amazon have now confirmed that Bosch will run for a third series. Good call. I can't wait.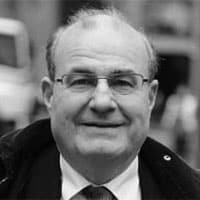 Michael Shrimpton was a barrister from his call to the Bar in London in 1983 until being disbarred in 2019 over a fraudulently obtained conviction. He is a specialist in National Security and Constitutional Law, Strategic Intelligence and Counter-terrorism. He is a former Adjunct Professor of Intelligence Studies at the American Military University.
Read Articles from Michael Shrimpton;
ATTENTION READERS
We See The World From All Sides and Want YOU To Be Fully Informed
In fact, intentional disinformation is a disgraceful scourge in media today. So to assuage any possible errant incorrect information posted herein, we strongly encourage you to seek corroboration from other non-VT sources before forming an educated opinion.
About VT
-
Policies & Disclosures
-
Comment Policy
Due to the nature of uncensored content posted by VT's fully independent international writers, VT cannot guarantee absolute validity. All content is owned by the author exclusively. Expressed opinions are NOT necessarily the views of VT, other authors, affiliates, advertisers, sponsors, partners, or technicians. Some content may be satirical in nature. All images are the full responsibility of the article author and NOT VT.