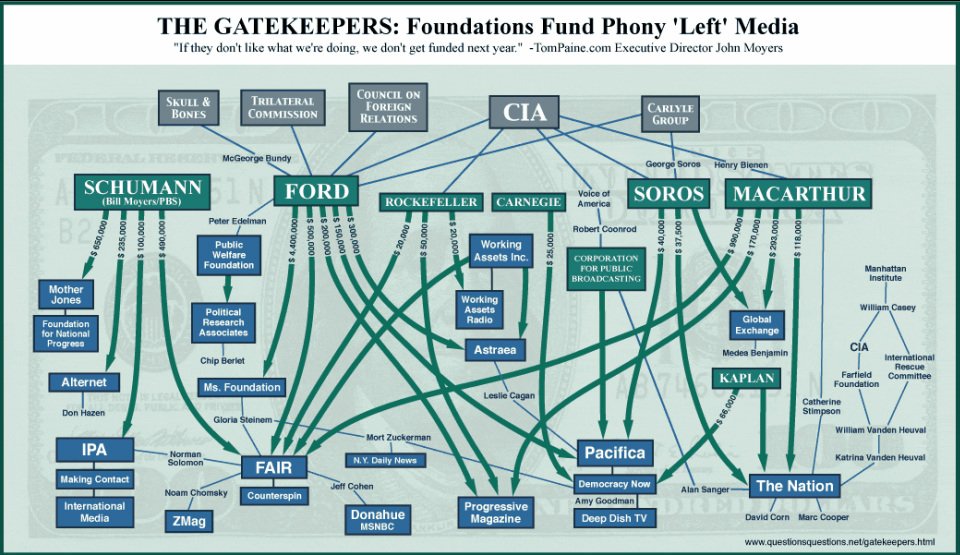 The best Left that money can buy

The six Deep State panels at this weekend's Left Forum will be simulcast by No Lies Radio – click this link for the schedule and to watch the simulcasts (and later the archives) .
In a major breakthrough for the 9/11 truth movement, the biggest annual left-wing event in America has suddenly opened its doors to leading critics of the Official Conspiracy Theory (OCT) and other researchers into crimes of the Deep State.
I will give three presentations, beginning Saturday at noon Eastern with "Why Chomsky is Wrong About 9/11."
Going to the Left Forum to criticize Chomsky is sort of like going to the Vatican to criticize the Pope. But the doctrine of Papal Infallibility does not apply to Chomsky, despite what some of his admirers seem to think. So I do not expect to be met by the left-wing version of the Spanish Inquisition. (Then again, NOBODY expects the Spanish Inquisition!)
The Deep State track at the Left Forum, broadcast in its entirety by No Lies Radio, will include:
*9/11
*The phony "War on Terror" it launched,
*Cointelpro
*Assassinations
*False Flags
*(9/11-false-flag-incited) Islamophobia.
These topics represent a sizable proportion of the "forbidden" issues that left gatekeepers try to prevent their flocks from thinking about. (Another verboten topic, UFOs, will also be lurking in the background, thanks to leading UFO researcher Richard Dolan's participation in the False Flag panel.)
So what happened? Did the gatekeepers fall asleep at the watch? Has the false flag paradigm shift finally happened?
I have attended many such left-wing events including Media Reform Conferences and Fighting BobFests…but always uninvited. My mission has been to distribute books, literature and DVDs and harangue passersby. I have found that the majority of participants in these events are friendly to 9/11 truth – but the leaders, the big names and organizers, are almost uniformly hostile.
In other words, most of the people who are not being paid to be there are pro-9/11-truth or at least open to it. Those on the payroll are a different story.
How does money buy people's silence…or worse?
Essentially, there seems to be an unspoken understanding that somebody will cut off your money supply if you encourage discussion of forbidden topics. One commonly-cited example: Amy Goodman of Democracy Now personally witnessed the obvious controlled demolition of World Trade Center Building 7, yet never reported on it. Why not?
Perhaps because she quickly accepted a half-million dollar grant from the CIA front Ford Foundation to "report on the aftermath of 9/11." The subtext: "Your operation will thrive and prosper if you toe the line." (Implication: The opposite will happen if you don't.)
Today, Amy Goodman is a millionaire.
Had she reported honestly on 9/11, she would have had to follow a much tougher path…like Bonnie Faulkner, another leftie Pacifica host who puts out a vastly superior product, but only has a small fraction of Amy Goodman's money and audience.
I once had an uninhibited discussion of 9/11 with John Nichols of The Nation magazine, another Left Gatekeeper outlet. John essentially admitted that he had read Nafeez Ahmed and knew the Official Conspiracy Theory (OCT) was a pack of lies. But prominent people, he said, would only admit it after they had had a few drinks. Obviously they were scared.
At the time I spoke with Nichols (June 2006) I was "on the payroll" myself – having taught Islamic Studies, Arabic, Folkore, and African Literature among other subjects at the University of Wisconsin-Madison since 1995. Then Lynn Cheney of ACTA, perhaps in concert with Karl Rove, seems to have convinced Republicans in the Wisconsin State Legislature to launch a witch-hunt targeting my research and activism around 9/11. The goal: Pre-empt further growth of Scholars for 9/11 Truth, by sending a message to other academics spelling out what might happen to them if they speak out about 9/11.
Having been prominently witch-hunted as an "evil conspiracy theorist" I am now unemployable in the American academy, robbed of $2 million in projected lifetime earnings.
So I understand why people "on the payroll" are afraid to speak out.
I wonder if somebody is going to lose money – or their job, which amounts to the same thing – for letting the "evil conspiracy theorists" sneak past the gatekeepers into this year's Left Forum.
But then again…what's the point of "the Left" if it's going to let its very thoughts be controlled by the Money Power?
Maybe if the Left gets over its cowardice and takes on some of these horrifying Deep State issues, a furious and aroused populace will finally rise up and overthrow the bankster corporatocracy that keeps us all dancing on the puppet strings of money they create out of thin air.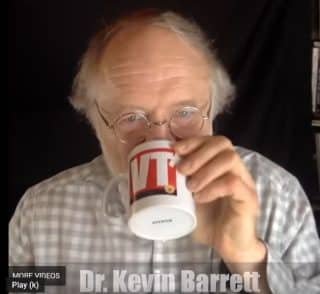 Dr. Kevin Barrett, a Ph.D. Arabist-Islamologist is one of America's best-known critics of the War on Terror.
He is the host of TRUTH JIHAD RADIO; a hard-driving weekly radio show funded by listener subscriptions at Substack and the weekly news roundup FALSE FLAG WEEKLY NEWS (FFWN).
He also has appeared many times on Fox, CNN, PBS, and other broadcast outlets, and has inspired feature stories and op-eds in the New York Times, the Christian Science Monitor, the Chicago Tribune, and other leading publications.
Dr. Barrett has taught at colleges and universities in San Francisco, Paris, and Wisconsin; where he ran for Congress in 2008. He currently works as a nonprofit organizer, author, and talk radio host.
ATTENTION READERS
We See The World From All Sides and Want YOU To Be Fully Informed
In fact, intentional disinformation is a disgraceful scourge in media today. So to assuage any possible errant incorrect information posted herein, we strongly encourage you to seek corroboration from other non-VT sources before forming an educated opinion.
About VT
-
Policies & Disclosures
-
Comment Policy
Due to the nature of uncensored content posted by VT's fully independent international writers, VT cannot guarantee absolute validity. All content is owned by the author exclusively. Expressed opinions are NOT necessarily the views of VT, other authors, affiliates, advertisers, sponsors, partners, or technicians. Some content may be satirical in nature. All images are the full responsibility of the article author and NOT VT.