…Jonas E. Alexis & Mark Dankof
Alexis: As we have argued in an earlier article, we are both troubled by Donald Trump's contradictory statements. Blatant and implicit contradictions should make one's blood boil. But I think we honestly have to give Trump some credit for single-handedly dethroning Neocon Bill Kristol from his Zionist pedestal and trampling on his political neck.
https://www.youtube.com/watch?v=1hFKtFyUSzM
This was actually the first time in history that Kristol, whose father was a proud Trotskyite,[1] was told quite publicly that he is indeed vulnerable. Kristol and his brethren always thought that they were politically invincible and immortal. They thought that they were the masters of the universe. Now they seem to realize that they can bleed.
Kristol, the most aggressive Neoconservative in town, was desperately trying to pull a third party out of his Neo-Bolshevik hat,[2] but he eventually had to lament that it was "tough to win." Not only that, Trump told the poor guy that he is a loser and is not smart enough! That was definitely a low blow on the man who founded the Neoconservative flagship the Weekly Standard. Kristol is also the man behind what Joan Hoff has called a Faustian foreign policy in the Middle East.[3]
If Trump can keep both eyes on Neo-Bolsheviks like Kristol who have polluted virtually the entire Middle East with their poison, then he almost certainly will build a strong case. If he doesn't allow those people to bludgeon America to death in the Middle East, then Trump will be better than Bush or Obama.
Trump also will prove that he is not part of the oligarchs, who always ignore practical reason at the expense of virtually everyone on this planet. The oligarchs, as E. Michael Jones has recently put it, "are drunk with power." If you think this is just fantasy, then consider this.
U.S.A. Today itself reported in 2014 that 97 percent of Crimeans "vote to join Russia."[4] But how did the oligarchs respond? Well, they said that Russia was like Nazi Germany, ignoring international law. The oligarchs are still talking about placing more sanctions on Russia for "invading" Crimea![5] G7 leaders have recently declared:
"We stand united in our conviction that the conflict in Ukraine can only be solved by diplomatic means and in full respect for international law, especially the legal obligation to respect Ukraine's sovereignty, territorial integrity and independence.
"We reiterate our condemnation of the illegal annexation of the Crimean peninsula by Russia and reaffirm our policy of its non-recognition and sanctions against those involved."[6]
Legal obligation to respect Ukraine's sovereignty? Balderdash! Why didn't the oligarchs apply this "international law" to Iraq, Afghanistan, Libya, and now Syria? The United States didn't use international law to support the Syrian rebels/terrorists; the United States used the Israeli ideology.[7] In fact, G7 leaders will never question Israeli leaders for saying that they prefer ISIS over Iran.[8]
There is certainly a blatant double standard here, and one needn't be an intellectual to figure it out. Perhaps this is why Donald Trump has rightly said that NATO is basically useless.[9] And perhaps Bill Kristol has realized that he won't be able to talk on both sides of his mouth anymore. What is your take on this issue?
Dankof: Joseph Sobran noted in 1996 that Bill Kristol used his college roommate at Harvard, Alan Keyes, to cost Pat Buchanan the 1996 GOP Iowa Caucus by diverting votes from Buchanan to Keyes, which insured the victory of Bob Dole.
Sobran was clear that this was designed by Kristol to insure that Buchanan's anti-Zionist, anti-NAFTA views gained no further momentum in the GOP presidential primaries after Buchanan's initial victories in Louisiana, Alaska, and New Hampshire.
Alexis: I honestly didn't know that Keyes was used as a puppet. Shame on him, for he is smart enough to understand what was at stake then. In any event, I hope that Trump continues to publicly humiliate the Neoconservatives, who have caused nothing but disaster virtually everywhere. I also hope that Trump will base his immigration policy on the rules of law because we are at a crucial point in history here.
---
[1] Stephen Halper and Jonathan Clarke, America Alone: The Neo-Conservatives and the Global Order (New York: Cambridge University Press, 2004), 43.
[2] Robert Costa, "Mitt Romney met privately with William Kristol, who is leading the effort to draft an independent candidate," Washington Post, May 6, 2016.
[3] Joan Hoff, A Faustian Foreign Policy from Woodrow Wilson to George W. Bush: Dreams of Perfectibility (New York: Cambridge University Press, 2008).
[4] Charles McPhedran and Anna Arutunya, "Crimea votes to join Russia; Ukrainians prepare for war," USA Today, March 17, 2014.
[5] "G7 Stands Pat on Anti-Russian Sanctions," Sputnik News, May 27, 2016.
[6] Ibid.
[7] "'Israel wanted Assad gone since start of Syria civil war,'" Jerusalem Post, September 17, 2013.
[8] Jack Moore, "Israeli Defense Minister: I Prefer ISIS to Iran on Our Borders," Newsweek, January 20, 2016.
[9] David Sherfinski, "Donald Trump questions NATO's usefulness in post-Cold War era," Washington Times, March 28, 2016.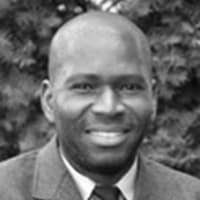 ATTENTION READERS
We See The World From All Sides and Want YOU To Be Fully Informed
In fact, intentional disinformation is a disgraceful scourge in media today. So to assuage any possible errant incorrect information posted herein, we strongly encourage you to seek corroboration from other non-VT sources before forming an educated opinion.
About VT
-
Policies & Disclosures
-
Comment Policy
Due to the nature of uncensored content posted by VT's fully independent international writers, VT cannot guarantee absolute validity. All content is owned by the author exclusively. Expressed opinions are NOT necessarily the views of VT, other authors, affiliates, advertisers, sponsors, partners, or technicians. Some content may be satirical in nature. All images are the full responsibility of the article author and NOT VT.