by Jonas E. Alexis
The recent bombing in Istanbul reminds me of what the Israeli Mossad did in 1950 and 1951 in Iraq. World War II veteran and CIA chief Wilbur Crane Eveland wrote in his 1980 book Ropes of Sand: America's Failure in the Middle East:
"In an attempt to portray the Iraqis as anti-American and to terrorize the Jews, the Zionists planted bombs in the U.S. Information Service library and in the synagogues. Soon leaflets began to appear urging Jews to flee to Israel.
"The Iraqi police later provided our embassy with evidence to show that the synagogue and library bombings, as well as the anti-Jewish and anti-American leaflet campaigns, had been the work of an underground Zionist organization, most of the world believed reports that Arab terrorism had motivated the flight of the Iraqi Jews whom the Zionists had 'rescued' really just in order to increase Israel's Jewish population."[1]
Numerous accounts have confirmed this claim. Naeim Giladi, an Iraqi Jew who was the president of the World Organization of Jews from Islamic Countries, wrote an entire book on this very issue.[2] Later, Giladi wrote an article admitting:
"I write this article for the same reason I wrote my book: to tell the American people, and especially American Jews, that Jews from Islamic lands did not emigrate willingly to Israel; that, to force them to leave, Jews killed Jews; and that, to buy time to confiscate ever more Arab lands, Jews on numerous occasions rejected genuine peace initiatives from their Arab neighbors. I write about what the first prime minister of Israel called 'cruel Zionism.' I write about it because I was part of it."
Israeli officials wanted Iraqi Jews to immigrate to Israel. They realized that the best way to do so was to strike terror among the Jewish population and create panic across the country. Once Iraqi Jews figured that their lives were in danger, then they had no other choice but to move to Israel. It was essentially a covert operation.
Put simply, the Zionist mafia and their minions have been conducting essentially diabolical operations since the beginning of time. This brings us to our thesis here.
There are two plausible conclusions that can be drawn from the Istanbul bombing: it's either the chicken coming home to roost or Erdogan is an accomplice in planting the bomb itself. Those two possibilities are frightening and are pregnant with meaning, too much to detail here.
Erdogan has recently been willing to cooperate with Putin, an issue that Mark Dankof, Professor Vladimir Golstein of Brown University, and I will address in an upcoming article. So, if he is genuine about fighting terrorism, we can theoretically allow the possibility that ISIS no longer likes Erdogan.  We know that Erdogan supported ISIS in the past. And we know that he was working for the Israeli regime to get rid of Assad. So, if he is going to work with Putin, then he will have to renounce his allegiance to the terrorist group. ISIS, of course, would not put up with that without a real fight.
The second possibility is that Erdogan could be part of the process. Right after the incident, Erdogan walked to the political podium and declared that the event should help persuade much of the West to fight against terrorism.[3]
Well, why didn't he say that six months ago? Why did he keep making diabolical deals with ISIS and then attacking Putin for attacking ISIS in Syria? As Ian Greenhalgh rightly points out, something does not add.
This reminds me of what Benjamin Netanyahu said right after the 9/11 attack. "We are benefiting from one thing," he said diabolically, "and that is the attack on the Twin Towers and Pentagon, and the American struggle in Iraq." He continued to say that the so-called war on terror by the Neoconservatives "swung American public opinion in our favor."[4]
We all know that America began to pursue essentially aimless wars in the Middle East right after the 9/11 attack. So, the Zionist machine is repeating history here. Right after the Istanbul bombing, virtually all Western leaders began to sympathize with Turkey.
Yes, the world should sympathize whenever precious and innocent people die, particularly when those people had nothing whatsoever to do with terrorism.
But will the world leaders ask Erdogan about his deal with ISIS? Why the inconsistency? Who are those jokers fooling? Right after the bombing incident, CIA Director John Brennan declared that "The despicable attack at Istanbul's international airport yesterday that killed dozens and injured many more, certainly bears the hallmarks of ISIL's [Daesh] depravity."[5]
Well, Mr. Brenan, Daesh was and is still doing a lot worse in Syria, where America is desperately trying to remove Assad from power. Why don't you say something about that? As Journalist Erman Cete has recently declared,
"Although some Turkish government officials say that the ISIS group was responsible for the attack, ISIS has never officially claimed its attacks on Turkish soil. The Turkish border of Syria is a highway for the jihadis who are fighting against [President Bashar] Assad in Syria. [It] is still used by the jihadi factions, [including] the ISIS group."[6]
As it turns out, the Istanbul bombing obviously swung in Erdogan's favor. Days after the incident, the Associated Press came out with a ridiculous report saying that the bombers who carried the attack were from Russia, Uzbekistan, and Kyrgyzstan.
Complete nonsense.
The Associated Press could never mention that the so-called attackers were from countries where both America and Turkey had been supporting ISIS at all. Obviously that would have ruined their reputation as terrorist apologists. VT writer Ian Greenhalgh puts it best:
"The smoke had barely cleared from the terminal building before Erdogan and the Turks were blaming 'Islamic State and playing the poor victims of reprehensible Islamic Extremist Terrorists.
"Uh, no, that won't fly I'm afraid, not when we have known for quite some time that 'Islamic State is nothing more than a front for the Turks and their Israeli and Saudi allies.
"So we know right away what really happened here – Erdogan had some operators carry out a murderous attack on the Turkish people and nation in order to garner sympathy from the international community and to be able to portray Turkey as a victim of Islamic Extremist Terrorism.
"This desire to portray Turkey as the victim of Islamic State is fallout from the Brexit debacle – Brexit has put an end to the notions of an EU-Turkey visa deal and Erdogan really badly wants that deal to happen. By having 'IS' carry out an attack in the heart of Istanbul, Erdogan is sending a message to Europe – 'look, we are victims of IS too, Istanbul has suffered just as Brussels and Paris have' but the subtext of that message is 'IS has attacked Turkey because in their eyes, we are no different to you Europeans'. This is Erdogan hoping to pluck the heartstrings of Europeans and resurrect the EU-Turkey Visa deal."
---
Citations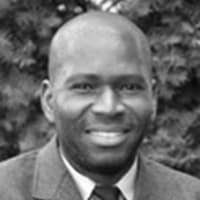 ATTENTION READERS
We See The World From All Sides and Want YOU To Be Fully Informed
In fact, intentional disinformation is a disgraceful scourge in media today. So to assuage any possible errant incorrect information posted herein, we strongly encourage you to seek corroboration from other non-VT sources before forming an educated opinion.
About VT
-
Policies & Disclosures
-
Comment Policy
Due to the nature of uncensored content posted by VT's fully independent international writers, VT cannot guarantee absolute validity. All content is owned by the author exclusively. Expressed opinions are NOT necessarily the views of VT, other authors, affiliates, advertisers, sponsors, partners, or technicians. Some content may be satirical in nature. All images are the full responsibility of the article author and NOT VT.