A Clockwork Orange
by Jonas E. Alexis
Stanley Kubrick admitted that his whole idea in directing A Clockwork Orange was "to make an immoral person palatable." The psychopathic main character, played by Malcolm McDowell, in order to escape the consequences of his existentially immoral actions—theft, aggravated assault, rape, and violence—tries to commit suicide in the middle of the movie by jumping out a window.
Anthony Burgess, the author who actually wrote A Clockwork Orange, has some interesting things to say about the book itself:
"It was the most painful thing I've ever written, that damn book. I was trying to exorcise the memory of what happened to my first wife, who was savagely attacked in London during the Second World War by four American deserters. She was pregnant at the time and lost our child. This led to a dreadful depression and her suicide attempt.
"After that, I had to learn to start loving again. Writing that book—getting it all out—was a way of doing it. I was very drunk when I wrote it…I loathe it! And one feels so responsible for putting an act of violence down on paper. If one can put an act of violence on paper, you've created the act! You might as well have done it! I detest that damn book now…
"I saw that the book might be dangerous because it presented good, or at least harmlessness, as remote and abstract, something for the adult future of my hero, while depicting violence in joyful dithyrambs."[1]
Obviously, Stanley Kubrick knew exactly what he was doing to his viewers. He said:
"Watching a film is like having a daydream. It operates on portions of your mind that are only reached by dreams or dramas, and there you can explore things without any responsibility of conscious ego or conscience."[2]
So, if responsibility or morality is out of the question, what is left? Democracy and freedom? Or enslavement through sophisticated means? Let us allow director David Cronenberg to answer that for us. Once a person dismisses morality and practical reason, says Cronenberg,
"You can then be free. Free to be unethical, immoral, out of society and an agent for some other power, never belonging. Ultimately, if you are an existentialist and you don't believe in God and the judgment after death, then you can do anything you want: You can kill, you can do whatever society considers the most taboo thing."[3]
This is exactly what Cronenberg has tried to articulate in certainly all his movies, and it is the exact message that Kubrick is telling us in many of his films as well. Kubrick, as some scholars have pointed out, was an admirer of Friedrich Nietzsche, the man who deliberately infected himself with syphilis in a demonic pact.[4] It was Nietzsche who said that
"To be truthful means using the customary metaphor—in moral terms: the obligation to lie according to a fixed convention, to lie herd-like in a style obligatory for all."[5]
According to the moral order, our actions in life must be subordinated to reason and not to passion or unbridled lust and manipulation. According to Nietzsche, this is incorrect. The moral order, says Nietzsche, must be dismissed, and the transvaluation of all values is to be substituted. "Nietzsche's thought," one scholar argues, "run through" Kubrick's Full Metal Jacket, "given the strong influence Nietzsche had on Kubrick's work."[6]
But Kubrick's other films, such as Eyes Wide Shut, is also Freudian, in that they challenge the sexual order. Scholar Karen D. Hoffman notes that Eyes Wide Shut is problematic largely because it challenges the institution of marriage:
"Marriage is an institution designed to—and predicated on the belief that individuals are able to—control the expression of sexual desire. Yet Kubrick's film suggests that the darker forces of the personality are whimsical and unpredictable; they cannot be willed into or out of existence. The tension created by the instability and unpredictability of desire propels the film."[7]
This is a good assessment. But Hoffman fails to point out some of the key initiators behind Kubrick's Eye Wide Shut. Eye Wide Shut was based on the writing of Arthur Schnitzler (1862-1931), an Austrian author and Jewish dramatist who had frequent correspondences with Sigmund Freud. "Schnitzler was branded as a pornographer after the release of his play Reigen, in which ten pairs of characters are shown before and after the sexual act, leading and ending with a prostitute."
It was Freud who postulated in 1915 that
"Sexual morality—as a society, in its extreme form, the American, defines it—seems to me very contemptible. I advocate an incomparably freer sexual life."[8]
In 1905, Freud advocated "the granting of a greater measure of sexual freedom," saying things like "the indissolubility of marriage" is "contrary to 'significant ethical and hygienic principles and psychological experiences."[9]
Sexual freedom is what we find in Schnitzler's work, and this was obviously why Freud praised him: "I have gained the impression that you have learned through intuition – although actually as a result of sensitive introspection – everything that I have had to unearth by laborious work on other persons."
"Anti-Semitism" in Austria, according Peter Gay's interpretation of Schnitzler, was "neither respectable nor dangerous."[10] But in order to fight whatever "anti-Semitism" he perceived there was in Austria, Schnitzler obviously thought that he had to corrupt the morals of society. How interesting that Stanley Kubrick took the work of Schnitzler and articulated it on the big screens.
Eye Wide Shut obviously garnered numerous accolades, but moviegoers probably did not know that it was another manipulation by the Dreadful Few to corrupt the social order.
When Kubrick was asked the question, "Are you as dark visioned about man as your films appear to indicate?," he didn't hesitate in responding,
"A satirist is someone who has a very skeptical, pessimistic view of human nature, but who still has the optimism to make some sort of joke out of it. However brutal that joke might be."[11]
So, Kubrick was using satire to bring his audience face to face with subversive ideology. If Schnitzler's ideas didn't get anywhere with the masses, then Kubrick made it possible through Eyes Wide Shut.
---
The big question here is this: can people praise Kubrick for all his work without even mentioning his immoral dimension and covert operation in his films? How again can people like Alex Jones fail to see this?
Obviously, Jones and Paul Joseph Watson pretend to tell their listeners the truth about what is happening in the world, but they are ignoring some of the most important facts on the ground.
Alex Jones and Kubrick's daughter can talk about the Second Amendment all the day long, but neither one of them seems to understand that true freedom cannot exist without morality.
As a corollary, Jones and others do not seem to understand that people are not free to do or produce that which is immoral and contrary to practical reason, as in the case of Kubrick's A Clockwork Orange and Eyes Wide Shut. If they do believe that morality should play a major role in the political firmament, then why have they been promoting Kubrick's movies without warning?
Malcolm McDowell, the man who plays the evil character in A Clockwork Orange, believes that the movie is anti-liberal, which is to say that A Clockwork Orange is a conservative film. "Any liberal with brains should hate Clockwork," he said, "not as a matter of art criticism but for the trend this film represents."[12]
One has to be really zombified to come up with crazy statements like that. But maybe McDowell is right: A Clockwork Orange is "anti-liberal," which means that the so-called conservative movement is as corrupt as any other revolutionary party. If it is "anti-liberal," and Alex Jones supports the movie without a disclaimer, then Alex Jones is corrupt.
Moreover, if Delarge is right, that the movie is anti-liberal, then its essential themes support the capitalist machine and the Neoconservative ideology in America.
By supporting A Clockwork Orange and by using the same vocabulary that his oppressors have been propounding on the West from time immemorial,[13] Alex Jones has ultimately become a thorough representative of the Powers That Be. He is almost certainly a wolf in sheep's clothing. Sure, he tells some truth here and there, but vital truth?
Paul Joseph Watson is another classic representation of that statement. When he was asked the question, "What is your opinion on Jewish influence in the media," Watson responded,
"People who are obsessed with Jews controlling the world never seem to present any evidence. I read the news every day. I track narrative. I don't see a big Jewish influence."
First of all, Jews do not "control the world." But I can see why Watson is totally confused here because he reads "the news every day." That obviously leaves little time for scholarly research. But if Watson is denying any Jewish influence in world affairs, most specifically in America and England, here's my little homework for him. I would encourage him to go to his public library and check out the following books, which are written almost exclusively by Jewish scholars and historians. Pay close attention to their provocative titles:
Yuri Slezkine, The Jewish Century (Princeton: Princeton University Press, 2004); Murray Friedman, The Neoconservative Revolution: Jewish Intellectuals and the Shaping of Public Policy (Cambridge: Cambridge University Press, 2005); Erich Haberer, Jews and Revolution in Nineteenth-Century Russia (Cambridge: Cambridge University Press, 1995); R. Michael Miller, Rabbis and Revolution: The Jews of Moravia in the Age of Emancipation (Stanford: Stanford University Press, 2011); Benjamin Ginsberg, The Fatal Embrace: Jews and the State (Chicago: University of Chicago Press, 1993); Nathan Abrams, The New Jew in Film: Exploring Jewishness and Judaism in Contemporary Cinema (New Brunswick: Rutgers University Press, 2012); Josh Lambert, Unclean Lips: Obscenity, Jews, and American Culture (New York: New York University Press, 2012); Neal Gabler, An Empire of Their Own: How the Jews Invented Hollywood (New York: Anchor Books, 1988).
There are more scholarly studies that could be cited, but we don't want to burry Watson within an avalanche of evidence. Here is what he has to do for the rest of the year, since he declares that he hasn't seen any evidence for (negative) Jewish influence on world affairs. He has to read those studies and tell us what he thinks.
If Watson remains silent on these issues next year, then you can be sure that this man is not worth your time and penny. If he continues to perpetuate one misleading claim after another about Muslims and ignore the big issues, then you can be sure that he is right where the Powers That Be want him. Until you get a rational answer from this man, you may want to suspend sending money to Alex Jones. You work too hard for that money.
---
Citations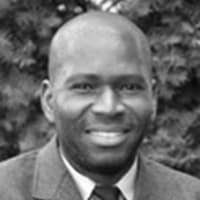 ATTENTION READERS
We See The World From All Sides and Want YOU To Be Fully Informed
In fact, intentional disinformation is a disgraceful scourge in media today. So to assuage any possible errant incorrect information posted herein, we strongly encourage you to seek corroboration from other non-VT sources before forming an educated opinion.
About VT
-
Policies & Disclosures
-
Comment Policy
Due to the nature of uncensored content posted by VT's fully independent international writers, VT cannot guarantee absolute validity. All content is owned by the author exclusively. Expressed opinions are NOT necessarily the views of VT, other authors, affiliates, advertisers, sponsors, partners, or technicians. Some content may be satirical in nature. All images are the full responsibility of the article author and NOT VT.