Editor's note:  The original article was quickly blocked by the CIA.  We sat on this for 3 months, seemingly long enough for their base or bases to be set up, their pilots chosen and they are now ready to create that "red line" false flag attack that would kill the cease fire deal in Syria and place the US and Russia on a "much nearer to war" footing that the CIA, currently fronting for the Rothschild family, seems to be working for with their al Qaeda and ISIS friends.
VT has stumbled across the CIA's secret false flag airforce, composed of stolen MiGs and used to attack hospitals and refugee camps from inside Israel and Turkey.
Back in March this year, we reported on a rather shady deal between Croatia and Ukraine where a dozen MiG-21s disappeared. Croatia sent 7 MiG-21s to Ukraine to be refurbished, they were supposed to receive those 7 after refurbishment plus another 5 refurbished to the same standard. What the Croats got was rather different – piles of worn out junk that looked like MiGs but were useless, unable to fly. The Croats investigated and discovered the scam – these were not the MiGs they had sent for refurbishment, they were fakes cobbled together from junk parts taken from scrapped aircraft. One plane had a Bulgarian fuselage, Algerian wings and old fuel tanks from the former Soviet Union.
Which begs the question – what happened to Croatia's MiGs? They were indeed refurbished in Ukraine but the Croats never saw them again, instead, they were sold on to another customer – the Russian Mafia.
What would the Russian Mafia want with a dozen refurbished MiG-21s? First, we need to recognise who the Russian Mafia actually are – they are 100% Jewish, the direct descendants of the Khazars. The Khazars inhabited what is now southern Ukraine and one of the main cities of their empire was Odessa, the port on the Black Sea that today is Ukraine's major port. Odessa today is ruled by former president of Georgia, international arms trafficker and close friend of Israel, Mikhail Saakashvili.
Saakashvili was made governor of Odessa in order to oversee a massive smuggling operation that is keeping Islamic State well supplied with weapons, munitions and all the other necessary goods to wage war. The route to ISIS is across the Black Sea to the port of Batumi, capital of Georgia which sits just a few miles north of the Georgian-Turkish border. From Batumi, the supplies are trucked into Turkey and then onto IS in the south. This is the fate of that dozen missing MiG-21s – they were crated and shipped from Odessa to Batumi then trucked down to Incirlik air base in southern Turkey.
But why would the CIA and their Saudi allies supply their IS proxy army with refurbished half a century old MiG-21s when they have the money and connections to source just about any state of the art hardware their hearts may desire?
This is where the deception part of the operation comes into play – the Syrian air force is still operating MiG-21s, therefore it is a simple matter to paint those dozen IS MiGs in Syrian colours and have them impersonate the Syrian air force for nefarious purposes.
Just imagine the scenarios for false flag mayhem that these dozen 'Syrian' MiGs enable; if the mainstream media reports that the Syrians have bombed a civilian target, say a Medecins Sans Frontier hospital or a Red Crescent refugee camp, rest assured, it will be the work of the CIA's phony 'Syrian' airforce. Even worse, imagine the hullaballoo that could be kicked up by the mainstream media, the accusations of Assad's cruelty and inhumanity – it would be the 'barrel bombs dropped on civilians' nonsense all over again but this time the 'evidence' to prove it happened could be furnished to the media by the CIA in the form of video footage clearly showing 'Syrian' MiGs carrying out the attacks.
The Syrian war, far from approaching anything remotely resembling an end phase, as perhaps appeared possible just a few short months ago before the supposed ceasefire, is now becoming an ever more dangerous and intense conflict, not least because the ceasefire allowed IS to re-stock it's weapons, munitions and supplies, to reorder it's forces, incorporating fresh reinforcements and emerge a more dangerous force than they ever were before the ceasefire.
These are very worrying times indeed, especially so from the perspective of the Syrian people who continue to endure the harsh conditions imposed by more than 6 years of war, frequently without electricity or potable water supplies but remaining steadfast in their determination not to give in to the terrorists and militants that plague their nation. We salute their determination but remain conscious of the limits of endurance and continue to work towards ending this awful war.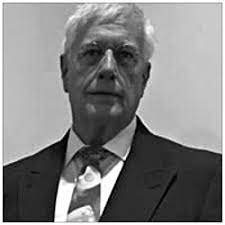 Gordon Duff posted articles on VT from 2008 to 2022. He is a Marine combat veteran of the Vietnam War. A disabled veteran, he worked on veterans and POW issues for decades.
Gordon is an accredited diplomat and is generally accepted as one of the top global intelligence specialists. He manages the world's largest private intelligence organization and regularly consults with governments challenged by security issues.
Duff has traveled extensively, is published around the world, and is a regular guest on TV and radio in more than "several" countries. He is also a trained chef, wine enthusiast, avid motorcyclist, and gunsmith specializing in historical weapons and restoration. Business experience and interests are in energy and defense technology.
ATTENTION READERS
We See The World From All Sides and Want YOU To Be Fully Informed
In fact, intentional disinformation is a disgraceful scourge in media today. So to assuage any possible errant incorrect information posted herein, we strongly encourage you to seek corroboration from other non-VT sources before forming an educated opinion.
About VT
-
Policies & Disclosures
-
Comment Policy
Due to the nature of uncensored content posted by VT's fully independent international writers, VT cannot guarantee absolute validity. All content is owned by the author exclusively. Expressed opinions are NOT necessarily the views of VT, other authors, affiliates, advertisers, sponsors, partners, or technicians. Some content may be satirical in nature. All images are the full responsibility of the article author and NOT VT.