by Jonas E. Alexis
We have examined the psychopathic world of Tony Blair and George W. Bush in a previous article. But if you think that Blair and Bush are the only psychopaths in politics, think again.
That woman is actually prepared to order a nuclear strike which would eventually slaughter or exterminate hundreds and thousands of innocent men, women, and children. In other words, she hasn't learned anything over the past fifteen years at all. She has decided to morally burn all the historical evidence with respect to Iraq and Afghanistan and has deliberately marshalled an essentially diabolical ideology that can only bring more chaos in the Middle East and much of the West.
If May is not worse than a psychopath, then psychopaths do not exist. But consider this question: what if May happened to be a Muslim? Wouldn't the Neocon world blast her all over the Zionist Media for saying crazy things like this? Where are people like David Horowitz, Bill Kristol, Bill Whittle, Daniel Pipes, Ann Coulter, etc.?
There is another fundamental question here: where did she learn this psychopathic behavior? From moral reasoning?
Well, the Times of Israel reports that Theresa May, "like her trailblazing female predecessor Margaret Thatcher, is a firm supporter of Israel…"[1] The report continues:
"In the aftermath of last year's Paris Hyper Cacher and Charlie Hebdo terrorist attacks, May was photographed holding a 'Je Suis Juif' placard, and she has spoken since of the importance of Anglo Jewry to Britain."[2]
May's first pledge is to Israel, and Britain is just an afterthought:
The Jewish Telegraphic Agency quoted May saying, "As a politician not known for hollow platitudes, Israel can rest assured that the UK led by Theresa May will be there in its moments of need."[3]
May made a statement that really put her feet firmly in mid-air. In response to the so-called rise of anti-Semitism, she declared, "No one should live in fear because of their beliefs."[4] What about the hundreds and thousands of innocent men, women, and children whom she plans to obliterate in the blink of an eye? Do they have to live in fear because they are Muslims? Do they deserve to die for the state of Israel?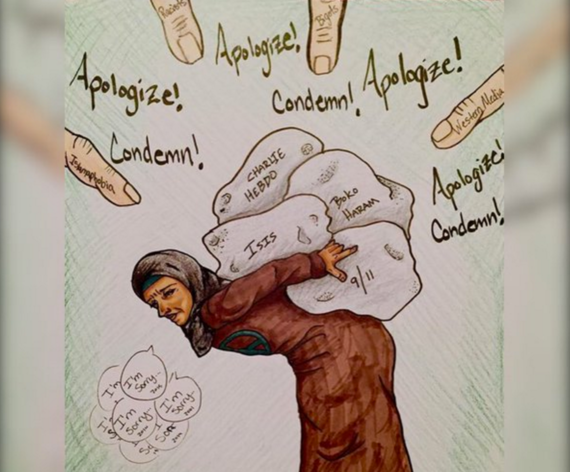 May also state that Israel has a "right to defend itself."[5] But what about the precious Palestinians and others who have nothing to do with terrorism? Will May grant them the same right? If the answer to that is no, then May is evil incarnate. If she says yes, then we need to summon Israeli historian Benny Morris once again:
"A Jewish state would not have come into being without the uprooting of 700,000 Palestinians. Therefore it was necessary to uproot them. There was no choice but to expel that population. It was necessary to cleanse the hinterland and cleanse the border areas and cleanse the main roads. It was necessary to cleanse the villages from which our convoys and our settlements were fired on."[6]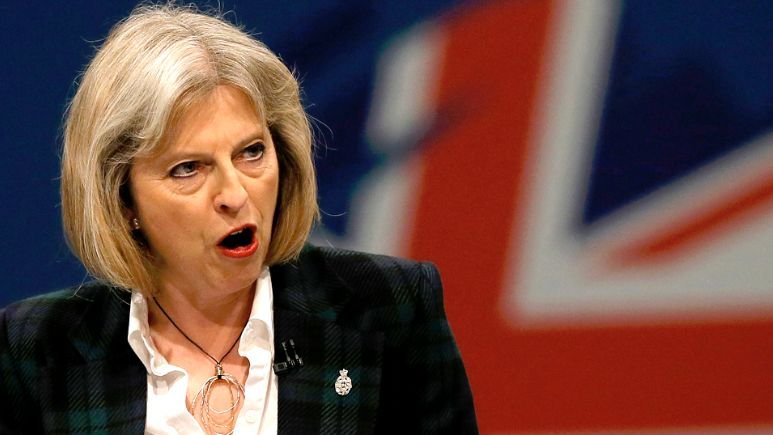 You see, May is proving again and again that you cannot live a moral and political life without practical reason. Sartre, Camus, Russell, Foucault, and Nietzsche found that out the hard way. We have argued repeatedly that the moment a person consciously or unconsciously dismisses practical reason, he or she will end up in a place called intellectual suicide and moral death.
One last question is this: is prostrating before the Powers That Be in Theresa May's DNA? If the argument that "history shows that Jewish behavior is actually genetic" is correct, what about the historical accounts of people who have corroborated with the Powers That Be since the beginning of time? Was Julian the Apostate's behavior genetic? What about Napoleon? Where do we draw the line?
It just doesn't add up at all. We all wish that people would follow their ideological premises to their logical conclusions. But whenever ideology is your linchpin, you will certainly get confused in the end.
---
Citations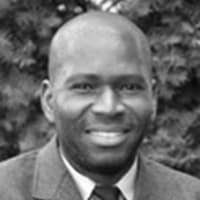 ATTENTION READERS
We See The World From All Sides and Want YOU To Be Fully Informed
In fact, intentional disinformation is a disgraceful scourge in media today. So to assuage any possible errant incorrect information posted herein, we strongly encourage you to seek corroboration from other non-VT sources before forming an educated opinion.
About VT
-
Policies & Disclosures
-
Comment Policy
Due to the nature of uncensored content posted by VT's fully independent international writers, VT cannot guarantee absolute validity. All content is owned by the author exclusively. Expressed opinions are NOT necessarily the views of VT, other authors, affiliates, advertisers, sponsors, partners, or technicians. Some content may be satirical in nature. All images are the full responsibility of the article author and NOT VT.