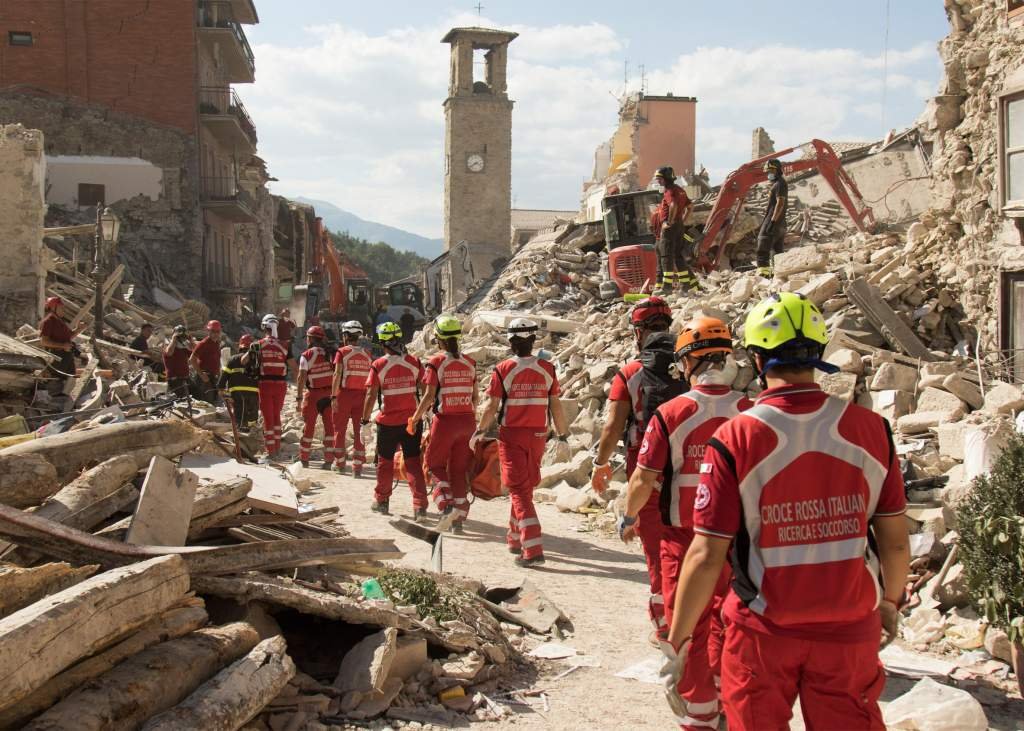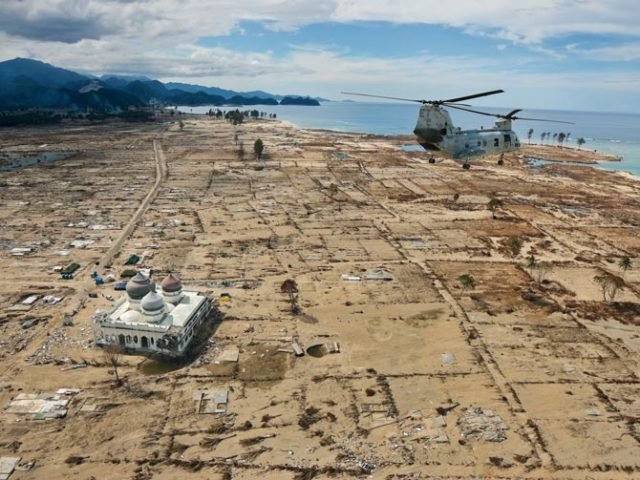 If the tsunami in Sumatra in 2004 and the earthquakes in the Pacific Rim during 2011- 2012 taught me anything, it is that tsunamis and earthquakes happen for a reason.
As a recap, with regard to the former. The northern part of Sumatra was going to break away from the southern part and nationalize their oil resources and free themselves from ExxonMobil. They were the worst hit in the tsunami of 2004. To quote from Wikipedia:
"Aceh has substantial natural resources, including oil and natural gas; some estimates put Aceh gas reserves as being the largest in the world. Aceh was the closest point of land to the epicenter of the 2004 Indian Ocean earthquake and tsunami, which devastated much of the western coast of the province. Approximately 170,000 Indonesians were killed or went missing in the disaster. The disaster helped precipitate the peace agreement between the government of Indonesia and the Free Aceh Movement (GAM)."
A little bit too convenient don't you think?
With regard to the latter, the Pacific Rim and the countries within it just happen to also be party to the TPP agreements which Obama is attempting to get signed and sealed before he leaves office.
I have to conclude that the earthquakes and tsunamis that hit this region, two examples being Christchurch in February 2011 and Fukushima in March and April of that year, were and in many instances still are weather warfare and methods of persuasion against those who have attempted to resist the Pivot to Asia and the Trans Pacific Partnership Agreement.
With regards to the Fukushima catastrophe, most people outside the loop cannot conceive or accept that such evil could be perpetrated against the Japanese people. Those within the loop, many considered to be the "tin foil hat brigade," are fully aware that such evil intentions are not out of the realm of the global, corporate fascist's agenda.
Japan, the only country who has experienced a full frontal nuclear attack, not once, but twice, in spite of being in the process of surrendering at the end of WW2, has no such illusions.
For an in depth analysis of the TPP see: In The Court That Rules The World by Chris Hamby. Here is an extract:
"Imagine a private, global super court that empowers corporations to bend countries to their will.
Say a nation tries to prosecute a corrupt CEO or ban dangerous pollution. Imagine that a company could turn to this super court and sue the whole country for daring to interfere with its profits, demanding hundreds of millions or even billions of dollars as retribution.
Imagine that this court is so powerful that nations often must heed its rulings as if they came from their own supreme courts, with no meaningful way to appeal. That it operates unconstrained by precedent or any significant public oversight, often keeping its proceedings and sometimes even its decisions secret.
That the people who decide its cases are largely elite Western corporate attorneys who have a vested interest in expanding the court's authority because they profit from it directly, arguing cases one day, and then sitting in judgment another. That some of them half-jokingly refer to themselves as "The Club" or "The Mafia."
And imagine that the penalties this court has imposed have been so crushing — and its decisions so unpredictable — that some nations dare not risk a trial, responding to the mere threat of a lawsuit by offering vast concessions, such as rolling back their own laws or even wiping away the punishments of convicted criminals.
This system is already in place, operating behind closed doors in office buildings and conference rooms in cities around the world. Known as investor-state dispute settlement, or ISDS, it is written into a vast network of treaties that govern international trade and investment, including NAFTA and the Trans-Pacific Partnership, which Congress must soon decide whether to ratify."
_________
On the 24th of August 2016 an earthquake hit central Italy.
My condolences and sympathies go out to the Italians. But what interests me more here is the political and economic background noise. On the 5th of July an Italian minister said:
"A free trade deal being negotiated by the European Union and the United States is at a dead end and an agreement with Canada is also at risk."
"I think (the TTIP deal) will fall through, and the agreement with Canada is at risk of doing the same. We have been negotiating it for too long," Carlo Calenda, Italy's industry minister said at an event in Rome.
Calenda said confidence in the negotiations was lacking."
The TTIP is the EU-US equivalent of the Pacific Rim/ Pivot to Asia/ TPP agreements.
On the 8th of July Alessandro Nicolette pointed out that the TTIP would be a disaster for the Italian economy.
"The TTIP approval would see European markets invaded by approximately 1,300 chemical substances which are forbidden by European law. In fact, there are more than 80 pesticides that are used in the US whose production was blocked by the European Commission for being hazardous. Moreover, there are animal growth hormones and genetically modified organisms among the banned substances which are allowed in the US. Other EU banned practices, such as feeding antibiotics to animals or washing chickens with chlorine are also permitted in the US…
As the Italian Department of Economic Development pointed out, it entails the counterfeiting of Italian products in the US and pushing the consumer to associate such products with the Italian original ones. According to the official body, about 75% of Italian products abroad are not authentic, and it damages Italian production. The signing of TTIP would bring Italian sounding products to Europe: another blow to Italian agro-food producers."
_________
With regard to the Phillipines they have had ongoing weather disasters.
Before Typhoon Hagupit struck in 2014, the government voted not to allow a US military base in their country. Shortly afterwards a US military base was established. Since then they have had a number of earthquakes. The most recent on the 4th of September 2016.
Newly elected President Rodrigo Duterte is a mixed bag. He is cracking down on illegal drug trafficking, possibly paving the way for Big Pharma patents on narcotics such as opium. Heroin junkies that are increasing world wide are not the only market for this commodity, opium is an essential component in health care medication and pain relief for those who really need it. It is also big money for anyone with a patent on this product and when freely available through drug traffickers undermines their profit margins.
So you have to wonder about the Philippine government's "war on narco-politics," and the killing of over 400 drug dealers that has reportedly led to an additional 500,000 turning themselves in…
Duterte: "I'll really have you killed… My order is shoot to kill you. I don't care about human rights, you better believe me….my mouth has no due process."
Duterte has also promised the voters free wi-fi (more opportunity for Google and social media brainwashing), lower taxes, polygamy being legalised, (will pedophilia and child marriages also be included considering that child sex trafficking is rife in Asia?) and higher wages for government employees. He wants to lift foreign investment limitations and join the TPP. This is in stark contrast to current legislation:
"Duterte has expressed interest in granting foreign investors access to sectors currently restricted to Philippine nationals and allowing them to own at least 70 percent and possibly up to 100 percent of companies they establish in the country, up from the current limit of 40 percent. Getting rid of the so-called 60:40 rule should pose a challenge, however, as it requires amending the country's 1987 constitution.
Sectors that are currently heavily restricted to foreign access include:
Mass media and broadcasting
Retail trade
Domestic shipping
Pharmaceuticals
Advertising
Public services
Small-scale mining
Private security
Utilization of marine resources
While there is no guarantee that all or even many currently restricted industries will be opened to foreign investment if Duterte successfully amends the constitution, there could still be significant opportunities on the horizon in these largely untapped sectors. Further, Duterte has also indicated support for joining the TPP, which in itself could require altering the constitution due to foreign ownership restrictions. However, it appears that he will maintain restrictions on foreign ownership of land, which is currently limited to long-term leasing."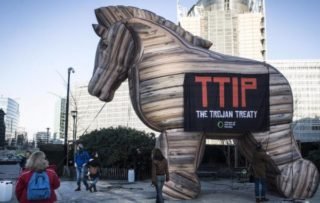 Which makes me conclude that Duterte is a Trojan Horse.
In many of his campaign promises he has said that he will make congress "illegal." This would pave the way towards getting rid of major obstacles and politicians that currently block TPP agreements and getting rid of foreign investment limitations as they currently stand.
If the newly appointed President, who shows all the signs of becoming yet another CIA Kissinger-type dictator and Pinochet/ Videla/ Suharto clone, does not succeed in bringing the country into compliance with corporate fascist monopolistic globalist ambitions, then a few more earthquakes and a couple more tornadoes just might be needed in order to get the message across.
_________
Weather Warfare
"The significant expansion in America's weather warfare arsenal, which is a priority of the Department of Defense is not a matter for debate or discussion. While, environmentalists blame the Bush administration for not having signed the Kyoto protocol, the issue of 'weather warfare', namely the manipulation of weather patterns for military use is never mentioned.
The US Air Force has the capability of manipulating climate either for testing purposes or for outright military-intelligence use. These capabilities extend to the triggering of floods, hurricanes, droughts and earthquakes. In recent years, large amounts of money have been allocated by the US Department of Defense to further developing and perfecting these capabilities.
Weather modification will become a part of domestic and international security and could be done unilaterally… It could have offensive and defensive applications and even be used for deterrence purposes. The ability to generate precipitation, fog, and storms on earth or to modify space weather, … and the production of artificial weather all are a part of an integrated set of technologies which can provide substantial increase in US, or degraded capability in an adversary, to achieve global awareness, reach, and power. (US Air Force, Air University of the US Air Force, AF 2025 Final Report, http://www.au.af.mil/au/2025/"
 Dady Chery (News Junkie Post) who has investigated the activities of the Clinton Family Foundation, the earthquake and the rape of Haiti said in a recent interview @ 85 mins:
"I think the reason that they do not want people to look too closely at Haiti is because Haiti is such a perfect example of what a Clinton administration would be. And I want people to keep in mind that we are heading toward a situation where we are going to have more planetary change disasters.
We are going to have more floods, we are going to have more hurricanes if Clinton becomes president and stays president for the next eight years.
We can expect that there might be a major hurricane that causes a major disaster in the Gulf for example and other kinds of disasters in the United States. In Haiti we have a pretty good idea how the Clintons would handle this…"
________
On the Saturday the 3rd of September an earthquake struck Green County Oklahoma.
The strongest out of hundreds that have occurred since 2009. Other than their land what else does the Pawnee nation have that anyone could possibly want? Or have the Pawnee been too active in stopping the Dakota oil pipeline for comfort and is this an earthquake war?
Dakota Access Pipeline Sage Turns Violent Amid "Largest Gathering Of Native Americans Since The Little Bighorn"
"In what has become the largest gathering of Native Americans in more than 100 years, a coalition of dozens of tribes across the country oppose the pipeline's construction, citing concerns that it would put the Missouri River – as well as the network of lakes and tributaries that the "Big Muddy" is connected to – at risk of contamination via oil spill and lead to the destruction of culturally significant sites for the Sioux tribes in the area.
Saturday's clash began when a group of several hundred protestors gathered near construction crews on Saturday afternoon at a site close to the Standing Rock Sioux Reservation. The demonstrators aimed to act as a human shield against the pipeline's further development, after the removal of topsoil from a 150-feet wide and 2-mile long portion of land caused "devastating" damage to the tribe's sacred lands."
Stop construction of the Dakota Access Pipeline which endangers the water supply to Native American reservations.
"The Dakota Access pipeline is set to be constructed near the Standing Rock Sioux Reservation in North Dakota, crossing under the Missouri River which is the only source of water to the reservation. The pipeline is planned to transport approximately 470,000 barrels of crude oil per day. The potential of oil leaks would contaminate the only source of water for the reservation.
While Dakota Access claims oil leaks are unlikely, an oil leak from a separate pipeline in North Dakota was discovered (8/15/16) to have leaked over 500 barrels of oil since the leak began on July 19, 2016. You can read the article here: http://bit.ly/2aVm5cv. A leak like this from the Dakota Access pipeline would leave the Standing Rock Sioux without any clean water."
Or… are we talking natural gas reserves and Fracking in Green County, which the Pawnee would be correct in resisting. Space Weather makes an "oh so brief reference" to it when covering the earthquake in Oklahoma at 1.50 mins and if you are not up to speed on the damage that Fracking does to the groundwater, soil, air and contributes to health hazards causing cancer for one, HERE is what Bernie Saunders thinks of it.
As for "earthquake wars," make of it what you will.
_____________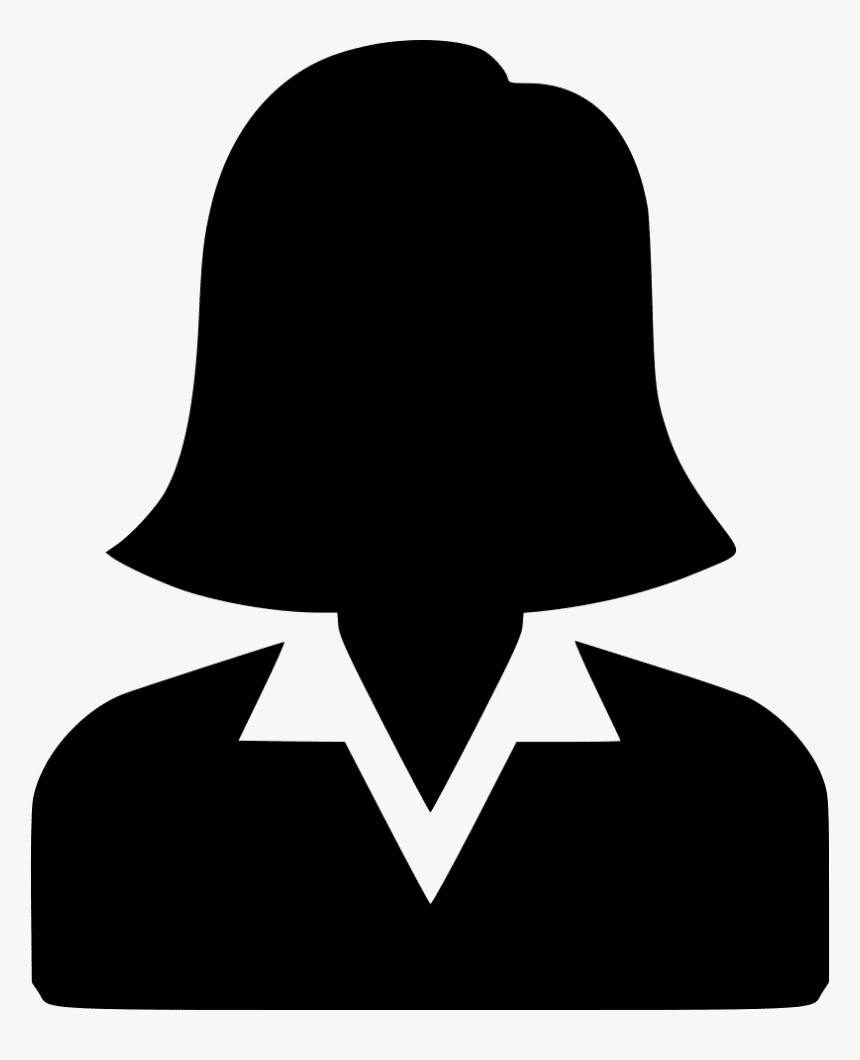 Katherine Frisk is or was an enigma. We know that the amazing world-changing book, Jesus Was A Palestinian, was authored by a "Katherine Frisk" but there is NO other information on "Katherine Frisk".  We don't even have an active email for her.
Many say that Katherine was Catherine "Kate" Frisk who was born in Malta in 1933 and lived in the USA where she passed away in 2018. But that's NOT confirmed.
It may be that "Katherine Frisk" is a nom-de-plume. Considering the subject matter in our book, it would NOT be a stretch to imagine that some would take offense to her truth-telling and so going full anonymous would make survival sense. We simply don't know.  And so we cannot 100% confirm her identity.
What we do know is that Katherine submitted over 50 articles to VT and wrote a great book. That all stopped in 2018.  VT periodically does a few re-publishes of her work.
ATTENTION READERS
We See The World From All Sides and Want YOU To Be Fully Informed
In fact, intentional disinformation is a disgraceful scourge in media today. So to assuage any possible errant incorrect information posted herein, we strongly encourage you to seek corroboration from other non-VT sources before forming an educated opinion.
About VT
-
Policies & Disclosures
-
Comment Policy
Due to the nature of uncensored content posted by VT's fully independent international writers, VT cannot guarantee absolute validity. All content is owned by the author exclusively. Expressed opinions are NOT necessarily the views of VT, other authors, affiliates, advertisers, sponsors, partners, or technicians. Some content may be satirical in nature. All images are the full responsibility of the article author and NOT VT.