Firstly, my condolences to the surviving victims of the terrible warehouse fire in Oakland, and to the relatives of the dead. I am hearing that ATF are on the scene, which is encouraging – obviously arson has to be a possibility.
Notice I said "possibility" – I often get misquoted, or accused of making up my mind before the facts are in. We don't yet know whether an accelerant was used, let alone the ignition source.
Brixton Nick
Whether by accident or design, prison life in Brixton was made more interesting by the fact that every prisoner in the van with me was made aware by Wandsworth that I had come off the isolation wing. A prison officer then quite improperly confirmed the indecent images conviction to a fellow-inmate, who then leapt to the conclusion that I was in prison for a sex offense.
That was nonsense, of course, but it didn't stop him threatening me, nor others. Having been assured at Wandsworth that I was being transferred to an 'open', i.e. Cat D, wing, it was something of a shock to be told on arrival that I was going in to the general population! I was stuck in a cell, which whilst officially Cat C, was much worse than the Cat C accommodation I had just left. No en suite facilities, for one thing!
The general population idea lasted one night, after word reached officers that a group of prisoners had been overhead planning an attack on me on the showers. I was promptly transferred to the Cat D wing for safety, where of course I ended up being housed with a serial killer.
However at least there were decent shaving facilities, i.e. a mirror, so the beard came off. I must admit that I had rather started to like the Captain Ahab look, and started contemplating a career in the Navy.
There were quite a lot of Moslem prisoners at Brixton, who were anti-gay and at times quite offensive. The majority of prisoners were black, but this didn't pose any particular problem for me, since I don't happen to be a racist. I take people as I find them.
Since I was willing to help all fellow-prisoners with their legal problems, regardless of race or creed, word seemed to go around that I was 'alright'. At any rate I wasn't actually attacked. One odd phenomenon that I encountered was the unwillingness of a significant minority of black or Moslem prisoners to share the shower block with gay prisoners. It was quite sweet really. Gay men aren't usually attracted to non-gays or bisexuals – sexual attraction is usually based on more than physical appearance.
The idea of a gay prisoner leaping on a heterosexual prisoner in the showers was actually pretty silly. If only these homophobes knew they were living with a gay serial killer!
As I mentioned last week, however, Stephen Port was a model prisoner at Brixton. He got on quite well with the screws and was no trouble to anyone. Of course no one in the wing was in his target group. I am not saying he isn't a serial killer – he's been found guilty by a jury of murdering four unfortunate young men. All I'm saying is that he didn't murder anybody whilst on the wing.
The food was better than at Wandsworth, radio reception was better, so that I could at least listen to the Ashes, as well as watch the highlights (Stephen Port may have been a serial killer but at least he didn't object to my watching the Test Match highlights!) and I finally received medical attention. The doc there was quite good actually. Even my meds were delivered on time.
The murder rate was lower than at Wandsworth, too – we lost one guy to a drug overdose whilst I was there, but nobody was actually murdered. In hindsight, it is rather amusing that Stephen Port was let out early on a tag, whilst I was denied one. Perhaps I should have told the prison probation officer that I wanted to drug somebody and kill them! Darn it, I knew I was screwing up my application somewhere.
There were plenty of other murderers. One of the things I discovered about Cat D is that is it contained a surprising number of lifers coming to the end of their sentences. You can do your last two years in open conditions, if your behaviour justifies it. You had to be careful asking whether prisoners were married or not – at least one chap had knocked off his wife.
On the whole, you couldn't have wished to come across a nicer bunch of murderers. One was the wing barber and even shaved my beard off for me, the first time I'd ever been shaved by a murderer! He was trusted, albeit not with a cut-throat razor.
In prison you have to learn to get along with all manner of men, or women, if it comes to that, if you happen to be in a women's prison, or men who think they are women. If you're innocent, as I was, there isn't much point in adopting airs and graces, and not wanting to talk to the other prisoners on the ground that they're criminals. Of course they are – that's why they're there. Only a minority are innocent, or guilty of crimes committed so long ago they should never have been prosecuted, let alone sent to prison.
One of the men I encountered was a nice, retired IRA gunrunner. If I ever had a requirement for a shipment of AK-47s I'd trust him to deliver, on time and for the stated price. I'd stand more chance of being ripped off by British Gas, if it came to it. He was aware that MI5 had asked the Provos on the backchannel to take out Lord Mountbatten. This cleared up one puzzle – I knew Lord Louis had been spotted as a Germany spy in 1941 by MI18, which they then kept very secret, and much later, by MI5, as part of their informal inquiry into the aborted 1968 coup. That was the one where Mountbatten wanted to impose himself on the UK as military dictator and take us into the EEC.
Since Jerry set up and controlled the Provos I was puzzled as to why they had taken him out. Since the Provos didn't know (1) that he was a German agent and (2) that we knew, they were puzzled as to why we had asked them to bump Mountbatten off. Of course he was given a good funeral. You should always arrange a good funeral for those you've had bumped off – it helps to allay suspicion. Besides it's bad form to have somebody bumped off then deny them a decent burial.
Hollesley Bay
It was a relief to be finally transferred to a proper open prison, Hollesley Bay. Known in the trade as 'Holiday Bay', it is the nicest of all British prisons, pleasantly located by the North Sea, near Aldeburgh, benefitting from gentle sea breezes.
There were no walls or barbed wire, and plenty of opportunities for fresh air and exercise. Being able to meet visitors outside was a pleasant change.
Unfortunately, thanks to Jeffrey Archer, we weren't able to go down to the beach. He was photographed sunbathing by the Sun when serving his time, and the privilege was taken away. The prison farm had also gone, as part of a drive to increase the costs of running the prison service.
Even though I had only been inside six months I longed to be free again. The arrival of my automatic release date was welcome indeed. It then took about three months to recover from the rigors of prison life. As a rule of thumb full recovery from prison takes about 50% of time served.
Heinrich Steinmeyer
As regular readers will know, I am no more anti-German than Bomber Harris. There are undoubtedly gentlemen Jerries, and were in the Waffen-SS, although like the Liberal Democrats gentlemen were usually pretty thin on the ground in that organisation.
One such (Waffen-SS, not Liberal Democrats) sadly died recently. Heinrich Steinmeyer was captured after D-Day and spent time in Scotland as a POW, near Comrie. He was treated with great kindness by the villagers, and rightly so. He was only 19, and was a guest in our country, albeit unwilling.
He farmed in Scotland after the war, not returning to Germany until 1970. He fell in love with Scotland and left most of what he had to the people of the village in his will. It was a charming gesture. I hope that the gift will be accepted in the generous spirit in which it was intended.
This is not to defend what he did when he was a teenager in the Waffen-SS. It is simply to acknowledge that he was a fundamentally decent man caught up in events way beyond his control. If you want to find someone to blame, go for the guys at the top, who actually made the decisions. Heinrich was a soldier, not a war criminal. So far as I know he didn't support the EU, i.e. he wasn't all bad.
My Reading This Week
This has included a rereading of "Biggles and the Cruise of the Condor" (1935). Written by the great air intelligence officer Captain W E (Bill) Johns, who was Lawrence of Arabia's pilot, this is a fine old yarn. You'll recognise "Raiders of the Lost Ark" in it – but this fast-moving novel was written almost half a century before the script for "Raiders".
Bill Johns, tragically murdered by GO2 in 1968, is one of the most patronised authors of all time. He knew flying and the places he wrote about. The Biggles books are informed by actual air combat and operational intelligence experience. They may have been written for young boys and girls, but they were written with a serious purpose – to make the young people of the Empire air-minded and alive to the German threat.
If you haven't read any of the Biggles books, you should. They are good fun, well-informed and full of valuable advice about how to deal with unfriendly natives, the 'wily Hun', wild animals and so on. If you don't know how to perform an Immelmann Turn, and want to know what to do when you next find a Jerry on your tail, you'll find the answer in Cruise of the Condor.
This Week's Movie Revie: "Sully" (2016, dir. Clint Eastwood)
Sully is an outstanding movie. It would be shameful if it didn't receive at least one Oscar. In a fair world it would get three, for best motion picture, best actor in a leading role and best director. Aaron Eckhart also puts in an understated but strong performance as First Officer Jeffrey Skiles.
Tom Hanks is on fine form. He is a superb actor. His portrayal of Captain Chesley Sullenberger is warm, humane and seemingly true to life. The NTSB get slammed, and rightly so.
There is no point writing to me and saying 'hey, some of the NTSB scenes are dramatized". Of course they are. It's a movie, not a documentary. The NTSB however have long had an anti-pilot bias. They repeatedly look for pilot error where there is none.
I reject the criticisms of this fine motion picture by Stephen Cass and other liberals. The NTSB's computer simulations of the ditching were fraudulent. There is no way that pilots can act with hindsight. They have to assess the situation and follow their training. Attempting a relight of both engines was both mandated by Airbus's emergency procedures and good airmanship. A pilot in command cannot know how badly his or her engines have been damaged in a bird-strike. He or she won't know how many birds have gone through the turbine blades and what damage they have done. You might not get full thrust but you might get enough to stay in the air.
Overall, the depiction of the NTSB as biased and incompetent is fair, with respect. Far too many lives have been thrown away as a result of their flawed investigations and obsessive unwillingness to grapple with the facts in cases of sabotage or shoot-down.
Captain Sullenberger and First Officer Skiles displayed outstanding airmanship in saving the lives of all souls aboard Flight 1549. I am respectfully calling for them both to be awarded the Queen's Commendation for Bravery in the Air. This may be awarded to non-British subjects. As a matter of comity, an award to a US citizen would be cleared in advance by the Prime Minister with the President, or by the Foreign Secretary with the Secretary of State. Air travel is international by its very nature – British subjects could easily have been aboard the flight.
I hope that an official approach will be made after January 20th to President Trump. I will raise the issue with the Transition Team.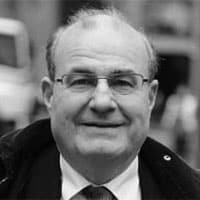 Michael Shrimpton was a barrister from his call to the Bar in London in 1983 until being disbarred in 2019 over a fraudulently obtained conviction. He is a specialist in National Security and Constitutional Law, Strategic Intelligence and Counter-terrorism. He is a former Adjunct Professor of Intelligence Studies at the American Military University.
Read Articles from Michael Shrimpton;
ATTENTION READERS
We See The World From All Sides and Want YOU To Be Fully Informed
In fact, intentional disinformation is a disgraceful scourge in media today. So to assuage any possible errant incorrect information posted herein, we strongly encourage you to seek corroboration from other non-VT sources before forming an educated opinion.
About VT
-
Policies & Disclosures
-
Comment Policy
Due to the nature of uncensored content posted by VT's fully independent international writers, VT cannot guarantee absolute validity. All content is owned by the author exclusively. Expressed opinions are NOT necessarily the views of VT, other authors, affiliates, advertisers, sponsors, partners, or technicians. Some content may be satirical in nature. All images are the full responsibility of the article author and NOT VT.