If you didn't already know, you could tell he's done the right thing by the people who are jumping up and down complaining.
These opponents include Mayor Khan of London, the idiot who wants to ban our nice Boris buses (the ones designed for Hop-On Hop-Off, or HoHo).
He has called, impertinently, for the President's State Visit to Britain to be called off. No offense, but he can take a running jump into the River Thames.
The President has been invited, he has graciously accepted the invitation and we're looking forward to welcoming him to our shores, as a nice man and a true friend of our country.
A few troublemakers, not all of whom will have been British, have knocked up a petition against the State Visit.
Who signs these petitions? There are no more checks on their nationality than there are on New Hampshire voters. It's junk, and will be ignored.
Dual Nationals
The Trump Administration, with respect, have grasped the concept of dual nationality in a way that no previous US administration has. Banning dual nationals was a master-stroke. Far too many terrorist-sympathizers from Iran, Iraq, Somalia, Yemen, Syria, Libya and the Sudan have acquired passports of convenience in Western countries. They then use these passports to get into the US, hoping to disguise their original nationality.
To have caught an Iranian BBC journalist in the dragnet was even better! We've been trying to upset the BBC for years.
The National Security Justification for the Ban
This is clear. There is significant terrorist activity in each of the seven states on the no fly list. Past vetting procedures have been woefully inadequate, both here and in the States. We have let Somalis into the UK, e.g., without the slightest idea of their ethnicity, i.e. clan, never mind their actual identity.
The President has also sent out a very strong signal that there will be sanctions for not reining in terrorist groups. It's a 'do not mess with us' message and I'm sure it's been received.
I have no doubt that the ban has enhanced US national security. Never mind that most of the 9/11 terrorists were Saudis. There were trained in Iraq and a number transited through Iran. Nationals from all seven countries have been involved in terrorist attacks outside their borders. These states are unstable and dangerous.
The Legal Justification for the Ban
A US president has sweeping executive powers to control the admission of
aliens into the US, let alone aliens posing a threat to national security. This includes aliens with green cards. Having a green card doesn't make you a citizen.
It's unclear on what basis federal judges issued injunctions. Judge Donnelly, I think in the Eastern District of New York, issued a partial stay for those possessing valid immigrant and non-immigrant visas and those accepted under the refugee program, but she seems with respect to have been under a misapprehension.
Holders of valid visas do not possess a right of entry, under either British or US law. All that possession of a visa does is to limit the grounds on which you may be refused entry.
To take an example I actually dealt with as an immigration judge, an Indian national in possession of valid entry clearance (i.e. a visa), who was suspected by a port medical officer of having coming down with a touch of bubonic plague (there had just been a small outbreak) was very properly refused entry on medical grounds. Since it turned out not to be the plague the passenger was eventually admitted.
Possession of a visa may also affect appeal rights.
The media seem to be confused about temporary stays. Judge Donnelly would not have held a full hearing. She will have considered the balance of convenience and set a return date in her calendar for full argument. The injunction or stay was sought by the ACLU, who are unlikely to have taken her to the weaknesses in their case.
I doubt the stays will survive detailed legal scrutiny. The basic legal position is that aliens do not have a constitutional right to impose themselves on the United States. If your name is José and you live in Mexico City, e.g. and you decide that you'd like to move to LA and take an American's job, the basic constitutional position may be summarized as 'no way, José'. You'll have to cross the border unofficially, for which you may soon need a pole to vault over a wall.
The Refugee Convention
I have more practical experience in applying the 1951 Geneva Refugee Convention than most commentators. As an immigration judge, I dealt with several thousand political asylum cases, either at oral hearings or on the papers, e.g. applications for leave to appeal.
I heard some doozies – Chinese 'Christians' who thought that Our Lord was born at Easter and a 'Liberian' who asked for a Yoruba interpreter. (As I explained to this ambitious appellant's confused counsel, Yoruba is a Nigerian language, not a Liberian language).
The media and Hollywood are talking through their hats. The basic obligation under the Geneva Convention is one of 'non-refoulement'. This means not sending someone directly to the territory of a state where they have a well-founded fear of persecution for a Convention reason, such as political opinion, religious belief or ethnicity.
The Executive Order does not breach the Geneva Convention because it does not call for refoulement. Nearly all 'refugee' admissions to the US fly there from other safe countries, almost by definition. It is rare for a genuine refugee to be allowed to board a flight in their own country, at least not in their own name.
Since the US could denounce the Convention if it wished, it is difficult to see how a temporary suspension could be a violation of international law. In any event the Executive Order seems to be aimed at refugee resettlement, i.e. admission of those who no longer meet the Convention test as they have found a place of safety. Technically they are former refugees. Moreover in most cases they are not seeking safety in the US, but permanent residence status.
The UN Refugee Convention is badly-drafted – I know, I used to have to interpret it on a weekly if not daily basis – and obsolete. I would respectfully invite the Administration to denounce it and consult with like-minded countries on a new convention, emphasising regional asylum and temporary places of safety.
The Convention was never intended to be about permanent emigration, let alone on a scale altering altering the social, ethnic and religious balance of receiving states. It has also been the vehicle for extensive fraud. In private my colleagues used to reckon that about 97% of appeals were either fraudulent or did not engage the Convention, e.g. because the persecuting regime had collapsed.
I have no reason to doubt that the US has also been the victim of wholesale asylum fraud. The Convention has been brought into disrepute and needs to be scrapped.
This week's movie review: The Monuments Men (2014, dir. George Clooney)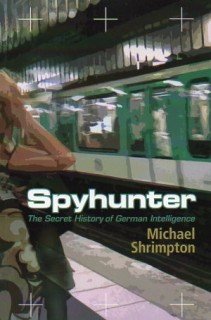 George Clooney may not have a clue about politics, but he knows how to make a movie. Recently broadcast on British TV (Channel Four), this is by no means a bad movie.
The production values are high and considerable effort seems to have been made to ensure authentic 1944/45 combat vehicles and weapons. The movie is of course based upon a true story. The tension at the heart of the plot is whether rescuing works of art is worth loss of life.
Of course it is, if it's great art, and the operation the movie is based on was about saving some of the greatest artistic achievements of humankind, works which were irreplaceable. There are only so many Michelangelos, after all.
George Clooney stars as well as directs, alongside Matt Damon, Cate Blanchett and Hugh Bonneville, better known for his role as the Earl in Downton Abbey. It's a strong cast, and the movie is well-acted.
It's not a wonderful war movie, but it tells a fascinating story about what was a little-known episode of World War II. It's not little-known any more, and it is right that the sacrifice of those who lost their lives trying to save these works should be honored.
Hiding stuff down abandoned mines was a standard Jerry tactic. If only someone would make a movie about the bodies and the stuff from the German nuclear program that went down that salt mine near Hanover! I think that would be a bit too political for George Clooney, however.
_____________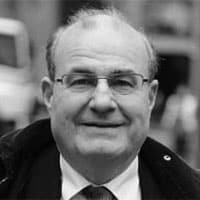 Michael Shrimpton was a barrister from his call to the Bar in London in 1983 until being disbarred in 2019 over a fraudulently obtained conviction. He is a specialist in National Security and Constitutional Law, Strategic Intelligence and Counter-terrorism. He is a former Adjunct Professor of Intelligence Studies at the American Military University.
Read Articles from Michael Shrimpton;
ATTENTION READERS
We See The World From All Sides and Want YOU To Be Fully Informed
In fact, intentional disinformation is a disgraceful scourge in media today. So to assuage any possible errant incorrect information posted herein, we strongly encourage you to seek corroboration from other non-VT sources before forming an educated opinion.
About VT
-
Policies & Disclosures
-
Comment Policy
Due to the nature of uncensored content posted by VT's fully independent international writers, VT cannot guarantee absolute validity. All content is owned by the author exclusively. Expressed opinions are NOT necessarily the views of VT, other authors, affiliates, advertisers, sponsors, partners, or technicians. Some content may be satirical in nature. All images are the full responsibility of the article author and NOT VT.