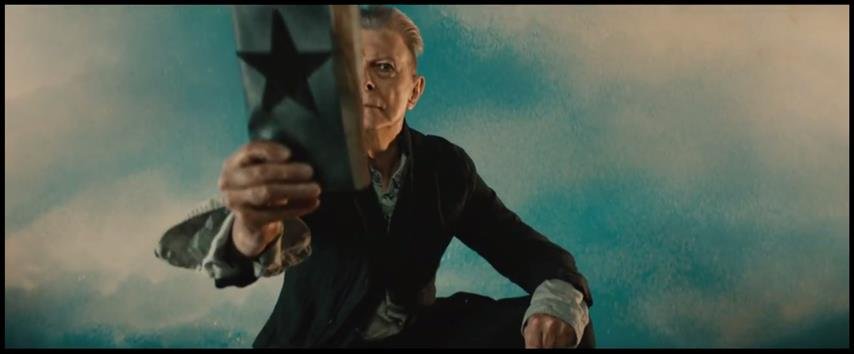 …by Jonas E. Alexis
When David Bowie passed away more than a year ago, the New York Times quickly wrote a piece eulogizing him, saying that Bowie "was his generation's standard-bearer for rock as theater."[1] He was "a star who transcended music, art and fashion." Piers Morgan followed suit.
"I don't know where Starman Bowie is going from here but as this genius chameleon always said, it won't be boring," said Morgan.[2] Madonna, Kanye West, Billy Idol, Iggy Pop, Pharrell Williams, Courtney Love, J. K. Rowling, and even David Cameron have all released statements praising the man.[3]
Kanye West twitted: "David Bowie was one of my most important inspirations, so fearless, so creative, he gave us magic for a lifetime."[4] Actress Jennifer Connelly added that Bowie was "a genius who had the time to be kind."[5]
Death, indeed, is a frightening thing and always brings pain and emotion. It sometimes brings people together. It allows people to sympathize for loved ones, friends, and sometimes even enemies. But when it comes to truth, emotion and pain ought to take a back seat. So, who really was David Bowie?
David Bowie in particular had a long extravagant career. He played physicist Nikola Tesla in Chris Nolan's The Prestige. From 1967 until his death in 2016, he produced at least twenty-six albums.
Yet Many of Bowie's fans probably did not know that Bowie lived a strange life.[6] Even the Zionist news media did not hesitate to say:
"The 'Space Oddity' singer has a past that many fans might struggle with. In the 1970s, Bowie allegedly had sex with an underaged girl and later faced rape allegations in 1987. Bowie was never indicted for a crime, but these accusations represent the complicated legacy that Bowie left behind.
"Amid the adulations that followed Bowie's death were murmurs of Bowie's statutory rape and rape allegations. The comments live mostly in blogs and on social media and focused in many cases on 'reconciling' Bowie's genius with allegations of sexual assault.
"According to The Establishment, Bowie's style, fashion and lyrics, which were cherished by millions, go hand-in-hand with his alleged sexual crimes…
"In the early '70s, Bowie allegedly had a sexual relationship with Lori Mattix, who was around 15 years old at the time. Mattix was one of many so-called 'baby groupies,' girls between the ages of 12 and 16 who frequently patrolled Sunset Boulevard in Los Angeles, a haven for musicians and entertainers in the '70s. The age of consent in California was (and still is) 18 years of age.
"In 1987, 30-year-old Wanda Nichols accused Bowie of forcing himself on her after a concert tour stopover in Dallas. Bowie, who was 40 at the time, vehemently denied the allegations, calling them 'ridiculous,' and a 'ploy for attention,' according to the Philadelphia Inquirer. 
"As we've learned over the past few months, it can be difficult to come to terms with the fact that some of our favorite actors or singers may have problematic pasts. But the conversation regarding the topics of sexual assault, rape and abuse shouldn't be swept under the rug, nor should we shy away from having those tough conversations."
Bowie was a "Crowley fan."[7] He made several references to Aleister Crowley in many of his albums.[8] In fact, the song "Quicksand" was basically a hymn to Crowley. The first lines in the song are as follows: "I'm closer to the Golden Dawn, immersed in Crowley's uniform of imagery."
One of Bowie's last songs, "Blackstar," was almost certainly a reference to Crowley and satanic ritual. It was Crowley who said that "Every man and every woman is a star." According to biographer Paul Morley, it was exactly what Bowie was trying to say in his song Blackstar.[9]
Bowie was also a fan of Nietzsche and a devoted Kabbalist.[10] One biographer wrote:
"'All the Madman,' like 'The Superman,' shows that the young Bowie was hip to Nietzsche…'After All' is the first of Bowie's mini-manifestos for his chosen children, depicting himself and his flock 'painting our faces and dressing in thoughts from the skies.' With the line in the final verse, 'Live til your rebirth and do what you will,' Bowie is echoing the occultist teachings of the eighteenth and nineteenth century diabolist Aleister Crowley, whose maxim was 'Do what though wilt.'"[11]
Biographer Peter Doggett added: "Few of Bowie's audience in 1976 would have been familiar with the Jewish mystical system of the Kabbalah."[12]
By 1975, Bowie had already read the Kabbalah Unveiled, which was written by S. L. MacGregor Mathers, one of the founders of the occult group the Golden Dawn.[13] We are told that
"When Bowie likens himself to 'a righteous Brother,' he's referring not to the popular 1960s singing duo but to an Everyman figure who appears in the texts of Freemasonry and was later adopted in the terminology of the Golden Dawn."[14]
Bowie meant it when he said:
"My overriding interest was in Kabbalah and Crowleyism. That whole dark and rather fearsome never-world of the wrong side of the brain."[15]
To his dying day, Bowie was still involved in Kabbalah and Crowleyim, as indicated in his last work Blackstar, which is littered with references to occult rituals and blasphemy of the crucifixion.
Kabbalah, Crowleyism, and Nietzsche are not strange bed fellows. Nietzsche infected himself with syphilis in the form of a demonic pact.[16] Nietzsche, like Crowley, proclaimed the death of God and placed man in his place.[17]
By taking this route, Nietzsche became a revolutionary in the literal sense of the word; hence, the title of his book, The Antichrist. Nietzsche advocated the transvaluation of all values and replaced them with the will to power, the will to dominate, and the will to be free from all boundaries, including sexual restraint.[18]
For this worldview to have any significance, Nietzsche had to embrace Darwin, even though he knew that Darwin's central thesis was like a house full of smoke. "Nietzsche accepted the fundamental implication of Darwin's hypothesis, namely that mankind had evolved in a purely naturalistic way through chance and accident…"[19] Nietzsche wrote, "The total nature of the world is…to all eternity chaos."[20]
In that sense, man "was no different from any other creature." Therefore, "The universe and the earth were without meaning….Nietzsche considered that evolution presented a correct picture of the world, but that it was a disastrous picture."[21]
Nietzsche longed for the day when Western man would drop Logos and embrace the cult of Dionysus as portrayed in his first book, The Birth of Tragedy Out of the Spirit of Music. In the process, Nietzsche, like Arthur Schopenhauer before him (who also got syphilis, some say deliberately),[22] became one of the loneliest philosophers in the entire Western world. Schopenhauer "died an embittered and disappointed man."[23]
Nietzsche, who was an ardent disciple of Schopenhauer, followed the same fate. Crowley was no exception.
Nietzsche, Schopenhauer, and Crowley all had one common denominator: they were metaphysically operating outside the moral universe. This was almost certainly one reason why they were some of the saddest people to ever live.
Crowley was dubbed the wickedest man on earth, and embracing Kabbalah didn't help him precisely because Kabbalah is an esoteric doctrine which is metaphysically worthless as a universal system.
Crowley, as well as Nietzsche, predicted that the entertainment industry would play a major role in bringing about a satanic change in the West. Bowie, as a disciple of both Crowley and Nietzsche, felt the same way. "I believe that rock & roll is dangerous," he told the Rolling Stone back in 1976.
"It could well bring about a very evil feeling in the West… And that's where I see it heading, bringing about the dark era."[24]
If a hard-core Crowleyite like Bowie can say this about Bowie, what shall we say about other modern Cowleyites such as Jay Z and Jimmy Page?[25] What about Lady Gaga's performance during the Super Bowl halftime? Aren't those people "bringing about the dark era"?
https://www.youtube.com/watch?v=fLheVYRMwA8
---
[1] Jon Pareles, "David Bowie Dies at 69; a Chameleon in Music, Art and Fashion," NY Times, January 11, 2016.
[2] Piers Morgan, "I don't know where Starman Bowie is going from here but as this genius chameleon always said, it won't be boring," Daily Mail, January 11, 2016.
[3] Kate Thomas, "'Your spirit lives on forever!': Devastated stars Madonna, Kayne West and David Beckham lead the celebrity tributes to late musical legend David Bowie on Twitter," Daily Mail, January 11, 2016.
[4] Noah Millman, "The Prettiest Star," American Conservative, January 11, 2016.
[5] "Jennifer Connelly Remembers 'Kind' 'Labyrinth' Costar David Bowie," US Weekly, January 14, 2016.
[6] He had a bisexual relationship with Mick Jagger of the Rolling Stone. See Christopher Andersen, Mick: The Wild Life and Mad Genius of Jagger (New York: Simon & Schuster, 2012).
[7] Gary Lachman, Aleister Crowley: Magick, Rock and Roll, and the Wickedest Man in the World (New York: Penguin, 2014), 333; see also Peter Doggett, The Man Who Sold the World: David Bowie and the 1970s (New York: Harper Perennial, 2012), 95, 284-286; Marc Spitz, Bowie: A Biography (New York: Three Rivers Press, 2009), 33; Paul Trynka, David Bowie: Starman (New York: Little, Brown & Company, 2011), 279-280.
[8] Buckley, David Bowie, 85, 97.
[9] Paul Morley, The Age of Bowie: How David Bowie Made a World of Difference (New York: Simon & Schuster, 2016), 459.
[10] Lachman, Aleister Crowley, 334-335; Paul Trynka, David Bowie: Starman (New York: Little, Brown & Company, 2011), 279-280.
[11] David Buckley, Strange Fascination: David Bowie—The Definitive Story (London: Virgin Books, 1999), 84, 85.
[12]Doggett, The Man Who Sold the World, 286.
[13] See Nicholas Page, The Complete David Bowie (New York: Titan Books, 2011), kindle edition.
[14] Ibid.
[15]Sean Egan, ed., Bowie on Bowie (Chicago: Chicago Press Review, 2015), 279.
[16] See E. Michael Jones, Dionysos Rising: The Birth of Cultural Revolution Out of the Spirit of Music (San Francisco: Ignatius Press, 1994), chapter 2.
[17] Friedrich Nietzsche, Thus Spake Zarathustra (New York: Dover, 1999).
[18] Friedrich Nietzsche, The Will to Power (New York: Vintage Books, 1968).
[19] R. J. Hollingdale, Nietzsche: The Man and His Philosophy (Cambridge: Cambridge University Press, 1965 and 1999), 72.
[20] Ibid.
[21] Ibid., 73.
[22] Se Donald De Marco and Benjamin Wiker, Architects of the Culture of Death (San Francisco: Ignatius Press, 2004), 27-40.
[23] Hollingdale, Nietzsche, 65.
[24] Quoted in Cameron Crowe, "David Bowie: Ground Control to Davy Jones," Rolling Stones, February 12, 1976.
[25] Richard Price, "Forget Scientology, celebs are now falling for an even more sinister 'religion': Introducing the Satanic sex cult that's snaring stars such as Peaches Geldof," Daily Mail, April 21, 2013.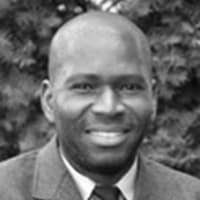 ATTENTION READERS
We See The World From All Sides and Want YOU To Be Fully Informed
In fact, intentional disinformation is a disgraceful scourge in media today. So to assuage any possible errant incorrect information posted herein, we strongly encourage you to seek corroboration from other non-VT sources before forming an educated opinion.
About VT
-
Policies & Disclosures
-
Comment Policy
Due to the nature of uncensored content posted by VT's fully independent international writers, VT cannot guarantee absolute validity. All content is owned by the author exclusively. Expressed opinions are NOT necessarily the views of VT, other authors, affiliates, advertisers, sponsors, partners, or technicians. Some content may be satirical in nature. All images are the full responsibility of the article author and NOT VT.