by Jonas E. Alexis
Uri Klein of Haaretz still cannot forgive Mel Gibson. Klein cannot understand why Hollywood has already forgotten about Gibson's past so "quickly" because Gibson committed an unpardonable sin back in 2006.[1] What was his sin?
Gibson got drunk and said really bad things about Jews. It's not that Klein and others have never said things that they have regretted; Klein obviously thinks that if Gibson gets caught in the act—and he did—then he ought to be politically stoned to death.
But there is more here than meets the eye and ear, and Klein doesn't seem to be prepared to follow his ideology consistently. Even actor Gary Oldman conceded that Gibson is not the only sinner in town who needs to be politically expunged.
"I don't know about Mel," Oldman said. "But some Jewish guy in his office somewhere hasn't turned and said, 'That f***ing kraut' or 'F*** those Germans,' whatever it is? We all hide and try to be so politically correct? It's like, take a f***ing joke. Get over it. He got drunk and said a few things, but we've all said those things. The policeman who arrested him has never used the word 'n*****' or 'that f***ing Jew?"[2]
Gibson, Oldman moved on to say, "is in a town that's run by Jews and he said the wrong thing because he's actually bitten the hand that fed him."[3]
Oldman obviously ruffled some feathers by saying that people like Bill Maher "hide behind comedy and satire to say things we can't ordinarily say, because it's all too politically correct. If I called Nancy Pelosi a c***—and I'll go one better, a f***ing useless c***—I can't really say that. But Bill Maher and Jon Stewart can and nobody's going to stop them from working because of it."[4]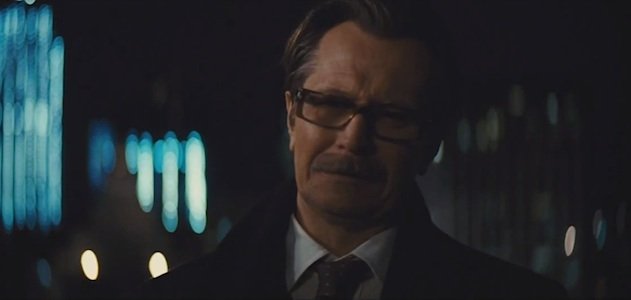 This is an important point that people like Klein fail to address. For example, Jewish producer Scott Rudin called Angelina Jolie a "minimally talented spoiled brat" with a "rampaging spoiled ego" from "Crazyland." In fact, Hollywood has a long history of manipulating, humiliating and enslaving the Goyim. Listen to this:
"Rudin forced an employee to tape the definition of 'anticipate' above his desk. Another had to make 300 calls in a row, in one day. Rudin once pitched a fit when brought the wrong sushi. He is known for issuing the following declarations:
"Don't ever f–king think — I hired you from the neck down."
"This is a new level of stupid."
"Why doesn't everyone just do what I say?"
"My silence is high praise."
"Do you think you'll even vaguely perform your duties as my ­employee?"
"You have three things to do: answer the phone, listen to me and die."
Similarly, Jewish screenwriter Aaron Sorkin literally humiliated X-Men actor Michael Fassbender, who prostituted himself in the pornographic movie Shame. Sorkin said of Fassbender, "He just makes you feel bad to have normal-sized genitalia."
No, the media did not ask that Rudin and Sokin be removed from their posts. But anyone who criticizes the Powers That Be must be punished. And Gary Oldman himself had to recant precisely because his career was in jeopardy. "I am deeply remorseful that comments I recently made in the Playboy Interview were offensive to many Jewish people," he said.
"Upon reading my comments in print—I see how insensitive they may be, and how they may indeed contribute to the furtherance of a false stereotype. Anything that contributes to this stereotype is unacceptable, including my own words on the matter. I hope you will know that this apology is heartfelt, genuine, and that I have an enormous personal affinity for the Jewish people in general, and those specifically in my life."[5]
The Anti-Defamation League was not impressed. They put out a statement saying, "We have just begun a conversation with his managing producer."
---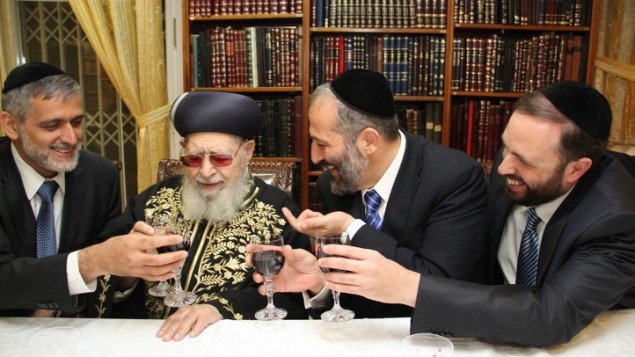 You see, the prevailing vision doesn't work at all. Gibson himself asked for forgiveness and made it very clear that what he said was completely wrong. But Klein and others keep bringing this issue up.[6]
Gibson is not and never will be the only person to behave badly. Let us not forget the wise words of the late Rabi Ovadia Yosef, who said explicitly that "Goyim were born only to serve us. Without that they have no place in the world… They will work, they will plow, they will reap. We will sit like an effendi and eat. That is why gentiles were created."[7]
Numerous rabbis agreed with Yosef. But the fact is that Yosef didn't lose his post in Israel for saying perverse things like this.
When Yosef passed away in 2013, "Hundreds of thousands of his supporters took the streets of Jerusalem to mourn." One of his supporters was none other than Benjamin Netanyahu, who said that "the Jewish People have lost one of the wisest men of his generation."[8]
What did "one of the wisest men" say about Muslims? "It is forbidden to be merciful to them. You must send missiles to them and annihilate them. They are evil and damnable."[9]
If 2013 seems to be "ancient history" for some, keep in mind that this perverse sentiment is still alive and well among Israeli officials. Israeli politician and Minister of Justice Ayelet Shaked has said:
"Who is the enemy? The Palestinian people. Why? Ask them, they started… "Behind every terrorist stand dozens of men and women, without whom he could not engage in terrorism. Actors in the war are those who incite in mosques, who write the murderous curricula for schools, who give shelter, who provide vehicles, and all those who honor and give them their moral support.
"They are all enemy combatants, and their blood shall be on all their heads. Now this also includes the mothers of the martyrs, who send them to hell with flowers and kisses. They should follow their sons, nothing would be more just. They should go, as should the physical homes in which they raised the snakes. Otherwise, more little snakes will be raised there."[10]
Shaked is still Israel's Minister of Justice. As I have argued elsewhere, this ethnic cleansing has been the nuts and bolts of the Israeli regime since 1948.
So, why is Gibson still being crucified while the Israeli regime continues to liquidate Palestinian men, women, and children?
Obviously we have reached an intolerable situation. People like Uri Klein cannot forgive Gibson because Gibson released a movie back in 2004 entitled The Passion of Christ. All hell broke loose then. After the movie was released, Charles Patterson blamed all the horrors of Jewish suffering on the gospels' accounts.
"The trouble with Mel Gibson's film 'The Passion' is not the film itself," he writes, "but the gospel story on which it's based. The gospel story, which has generated more anti-Semitism than the sum of all the other anti-Semitic writings ever written, created the climate in Christian Europe that led to the Holocaust. Long before the rise of Adolf Hitler, the gospel story about the life and death of Jesus had poisoned the bloodstream of European civilization."[11]
Heinrich Graetz drew the same conclusion more than a century earlier, charging that Christians' "hatred against Jews" was "derived from the gospels and their theological literature."[12]
For Jami Bernard of the New York Daily News, Gibson's Passion was "the most virulently anti-Semitic movie made since the German propaganda films of World War II."[13] Daniel Jonah Goldhagen, author of the fraudulent book Hitler's Willing Executioner, wrote that
"Gibson's film takes the fetishizing of horror and death that exists within Christianity to some sort of sickly logical conclusion. Visually, iconographically and symbolically, Gibson's 'Passion' is a sadomasochistic, orgiastic display that demonizes Jews as it degrades those who revel in viewing the horror…
"Its orgy of unsurpassed and virtually unremitting sadism restores this part of the Jesus story—de-emphasized by the Catholic Church since the Vatican II reforms—to center stage, to haunt all those who would follow Jesus with indelible, iconic images of cruelty. Gibson has thus unwittingly exposed the misguidedness of this cult of death."[14]
This is the prevailing way of looking at the gospels' accounts or anything that portrays Jews as being accomplices in the crucifixion.
Jewish professor Paul Fredriksen declared when the movie came out, "When violence breaks out, Mel Gibson will have a much higher authority than professors and bishops to answer to."[15] The Los Angeles Times added that the movie is "a gasoline-soaked rag tossed on the already roaring flames of anti-Semitism."[16]
Rabbi Tovia Singer was more pessimistic. "By the time the first nail is hammered into the cross," he said, "viewers in Germany will be passing around knife sharpeners in the theater. Israel may have to absorb a massive flight of European Jewry."[17]
I honestly have no interest in Mel Gibson, but to portray the movie as anti-Semitic is a contradiction, which is inherent in the anti-Semitic tactic.
For example, Fredriksen implies that the movie is anti-Semitic, but Fredriksen writes it was the Jews who inspired Pilate to kill Jesus! After reading Fredricksen's work, David Klinghoffer wrote, "Pilate Killed Jesus. But even Fredriksen allows that it was the priests who tipped him off to the threat posed by the Christian savior—or rather, by those who followed him."[18]
Jewish novelist and television writer Howard Fast wrote in The Jews: Story of a People that "unless Christians finally come to understand the bitter and almost inadmissible truth, that the murder of six million Jews by the Germans was the final, hideous outcome of a Christian ideology that had spent two thousand years teaching mankind to hate the Jews—then the crucifixion of the Jews and the connected inhumanity of the Christian will continue, on and on, until finally mankind, in the name of that gentle Jew Jesus, who died without ever hearing the word Christian or knowing what agony his own people would suffer in his name, destroys itself."[19]
Gibson even deleted scenes drawn from Matthew 27. Sharon Waxman of the New York Times wrote that Gibson,
"responding to focus groups as much as to protests by Jewish critics, has decided to delete a controversial scene about Jews from his film…A scene in the film, in which the Jewish high priest Caiaphas calls down a kind of curse on the Jewish people by declaring of the Crucifixion, 'His blood be on us and on our children,' will not be in the movie's final version."[20]
The fact is that the historical accounts show that the Pharisees were accomplices in the death of Christ. Even the Talmud does not shy away from declaring that Christ was condemned and executed by rabbinical court.[21] (However, according to the Talmud, Jesus was rightly executed for practicing sorcery and for leading Israel astray into idolatry.[22]) Rabbinic scholars and writers over the centuries have agreed on this.
Moses Maimonides was very clear on this issue. Rabbi Eliyahu Touger likewise noted,
"The Jews did not actually carry out the execution, for crucifixion is not one of the Torah's methods of execution. Rather, after condemning him to death, the Sanhedrin handed him over to the Roman authorities who executed him as a rebel against Roman rule."[23]
If people like Uri Klein want to attack Gibson for his "anti-Semitic" movie, why won't they devote equal time and energy to condemning the Talmud for the same reason? Who are those people really fooling this time?
https://www.youtube.com/watch?v=wm1sIOGjTg8
---
[1] Uri Klein, "Oscars 2017: Hollywood Forgave Mel Gibson Too Quickly," Haaretz, February 26, 2017.
[2] "Actor Gary Oldman Defends Mel Gibson's Anti-Semitic Remarks, Slams PC Hollywood Culture," Jerusalem Post, June 24, 2014.
[3] Ibid.
[4] Ibid.
[5] Eliana Dockterman, "Gary Oldman Is Sorry He Defended Mel Gibson's Anti-Semitic Rant," Time, June 26, 2014.
[6] "Mel Gibson: 'It's Annoying' People Won't Let anti-Semitic Rants Go," Haaretz, November 1, 2016.
[7] "Tradition Today: Jews and Gentiles," Jerusalem Post, November 12, 2010.
[8] Quoted in Dan Murphy, "Rabbi Ovadia Yosef, in his own words," Christian Science Monitor, October 7, 2013.
[9] Ibid.
[10] Ishaan Tharoor, "Israel's new justice minister considers all Palestinians to be 'the enemy,'" Washington Post, May 7, 2015.
[11] Quoted in Gentry, Navigating the Book of Revelation, 183.
[12] Graetz, History of the Jews, Vol. V, 44.
[13] Ben Child, "Jim Caviezel Claims the Passion of the Christ Made Him a Hollywood Outcast," Guardian, May 3, 2011.
[14] Daniel Jonah Goldhagen, "Mel Gibson's Cross of Vengeance," Jewish Daily Forward, March 5, 2004.
[15] David Klinghoffer, Why the Jews Rejected Jesus (New York: Doubleday, 2005), 2.
[16] Ibid.
[17] Ibid.
[18] Ibid., 73.
[19] Howard Fast, The Jews: Story of a People (New York: Dial Press, 1968), 325.
[20] Gentry, Navigating Revelation, 184.
[21] See Peter Schaffer, Jesus in the Talmud (Princeton: Princeton University Press, 2007), chapter six; Israel Shahak, Jewish History, Jewish Religion (London: Pluto Press, 2002), 97-98; Travers R. Herford, Christianity in Talmud and Midrash (London: Williams & Norgate, 1903), 78-89.
[22] Schaffer, Jesus in the Talmud, 66.
[23] Quoted in Michael Brown, Answering Jewish Objections to Jesus, Vol. I, 156.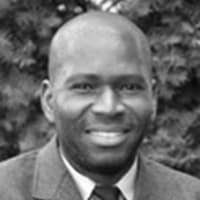 ATTENTION READERS
We See The World From All Sides and Want YOU To Be Fully Informed
In fact, intentional disinformation is a disgraceful scourge in media today. So to assuage any possible errant incorrect information posted herein, we strongly encourage you to seek corroboration from other non-VT sources before forming an educated opinion.
About VT
-
Policies & Disclosures
-
Comment Policy
Due to the nature of uncensored content posted by VT's fully independent international writers, VT cannot guarantee absolute validity. All content is owned by the author exclusively. Expressed opinions are NOT necessarily the views of VT, other authors, affiliates, advertisers, sponsors, partners, or technicians. Some content may be satirical in nature. All images are the full responsibility of the article author and NOT VT.