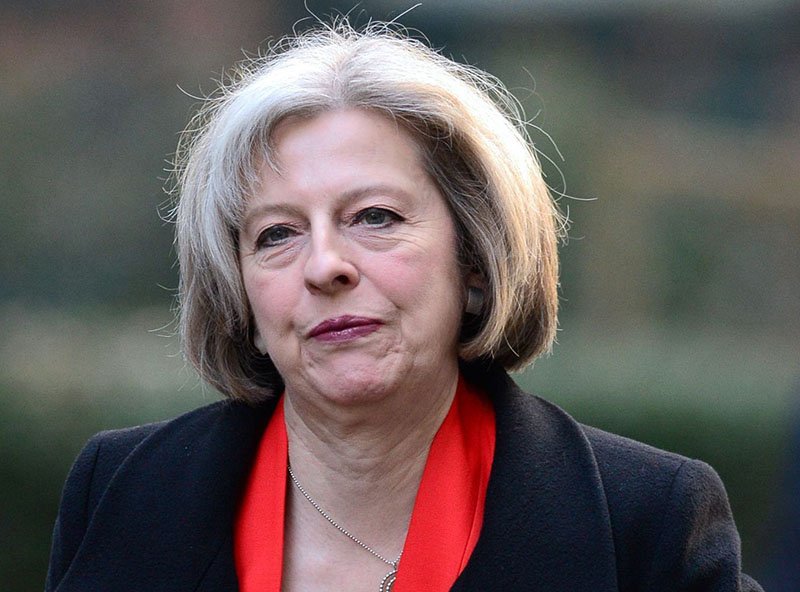 UK General Election fall-out:

Theresa May's "disgusting, desperate attempt to stay in power"
"It was an amazing own goal. We didn't shoot ourselves in the foot, we shot ourselves in the head."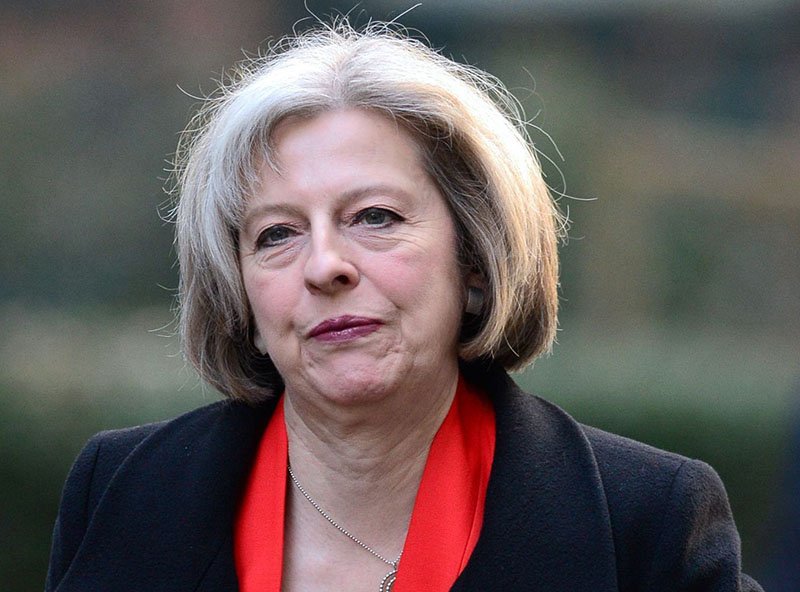 by Stuart Littlewood
That's how one long-established backbench Conservative MP summed up the unnecessary snap election called by Theresa May which has left the UK almost ungovernable at a key moment in its history.
The Conservatives already had a 17-seat majority in the House of Commons. They were riding high in the opinion polls but May wanted more in order to strengthen her hand in the Brexit negotiations. She needed 326 seats for a majority. Thanks to her cack-handed campaign and a surprise surge in support for her main opponent Jeremy Corbyn she won only 318.
The British people had given Parliament a mandate to leave the EU and May should have got on with it. Instead she embarked on a distracting vanity mission to needlessly boost her personal authority. At the same time she unleashed the silliest manifesto imaginable, picking a fight with sections of the electorate she could ill afford to alienate. It included a triple assault on the retired and the elderly, a group that religiously turns out to vote. Her half-witted document may well turn out to be her suicide note.
Many of her own MPs are complaining that no-one outside May's inner circle was allowed to see the manifesto before it was launched. Now she has been handed an ultimatum to sack her two closest advisers, who are seen as having far too much influence and, according to a former aide, creating a "dysfunctional and toxic" atmosphere in Number 10. Otherwise she'll face a leadership challenge. Latest news is that the problem pair have gone. But what does it say about May's leadership style and, indeed, the calibre of her cabinet colleagues for putting up with it?
Her judgement has seldom been good. As Home Secretary she presided over swingeing police cuts although the terror threat hadn't receded. The counter-terrorism budget rose but police and politicians warned that other cuts undermined security. And she came nowhere near to achieving immigration targets and let net migration soar out of control.
Before the EU referendum she was a firm 'remainer'. Immediately afterwards she changed her spots to become Brexiteer-in-chief, accepting the Conservative Party leadership and making herself comfortable in Number 10. But she never explained where exactly she was taking the country.
Her very personal, presidential-style general election campaign showed her to be absorbed with boosting her own authority and careless of the interests of her party, her colleagues and even her country. Could she have caught something nasty holding hands with Trump? Her plan backfired spectacularly as Jeremy Corbyn, whose style and message resonate far more strongly with voters young and old, came within touching distance of power. Now, in the cold light of dawn, commentators are saying she is friendless and staring into the abyss.
Desperate to stay in post with a minority government, May has turned to the DUP (Democratic Unionist Party in Northern Ireland), an unsavoury group of Protestant fundamentalist hardliners, to provide a prop. Few would touch them with a bargepole and they will no doubt exact a high price for co-operation. Furthermore, many Conservatives fear that such a coalition could undermine the Good Friday agreement and undo years of hard work bringing peace to Ireland.
Over half a million people have signed an online petition condemning Theresa May's plan to govern in coalition with the DUP and calling it "a disgusting, desperate attempt to stay in power".
Ironically, May had warned a Labour win would mean a "weak and failing Jeremy Corbyn propped up by a coalition of chaos".
The only place the Conservatives succeeded was in Scotland, where the party is under separate control and led by Ruth Davidson. Here the Scottish Nationalist Party (SNP) were holding 56 of Scotland's 59 Westminster seats, the Conservatives only 1. Now the SNP are reduced to 35, the Conservatives taking 13.
Nicola Sturgeon's tedious obsession with a second independence referendum, coupled with incompetent management of Scotland's domestic affairs, has cost the SNP over one-third of its seats including those of its biggest gun, Alex Salmond, and the party's leader at Westminster, Angus Robertson. It may also be that Scots are waking up to the fact that when Sturgeon talks about independence she actually means selling Scotland back into the EU. She too may have to consider her position.
In the meantime Theresa May might do better asking the Liberal Democrats for support. They are inexplicably pro-EU but now have 12 seats. Their clownish leader Tim Farron has ruled out another coalition, but wiser heads in the LibDems should prevail in the public interest and be ready to step in.
After working on jet fighters in the RAF Stuart became an industrial marketing specialist with manufacturing companies and consultancy firms. He also "indulged himself" as a newspaper columnist. In politics, he served as a Cambridgeshire county councilor and member of the Police Authority. Now retired he campaigns on various issues and contributes to several online news & opinion sites. An Associate of the Royal Photographic Society, he has produced two photo-documentary books – Paperturn-view.com.
Also, check out Stuart's book Radio Free Palestine, with Foreword by Jeff Halper. It tells the plight of the Palestinians under brutal occupation and explains to me why the Zionists who control Israel should be brought before the International Criminal Court.
Stuart's Very Latest Articles:  2023 – Present
ATTENTION READERS
We See The World From All Sides and Want YOU To Be Fully Informed
In fact, intentional disinformation is a disgraceful scourge in media today. So to assuage any possible errant incorrect information posted herein, we strongly encourage you to seek corroboration from other non-VT sources before forming an educated opinion.
About VT
-
Policies & Disclosures
-
Comment Policy
Due to the nature of uncensored content posted by VT's fully independent international writers, VT cannot guarantee absolute validity. All content is owned by the author exclusively. Expressed opinions are NOT necessarily the views of VT, other authors, affiliates, advertisers, sponsors, partners, or technicians. Some content may be satirical in nature. All images are the full responsibility of the article author and NOT VT.