These two should never have met, say NWO agents.
…by Jonas E. Alexis

Oliver Stone has brought the whole Neocon house down by saying that Vladimir Putin is "a very rational man." That certainly is a devastating blow. Even the New York Times has recently admitted that Stone "uses his perspective to challenge neoconservative American triumphalism about the Cold War and its aftermath."[1]
But CNN has already come out and declared that Stone is "a useful public-relations tool fort the Russian leader."[2]
Over the past four years or so, Neocon hawks and warmongers have said ad infinitum that Putin is the new Hitler on the block, that he plans to conquer much of the West, that he and his team hacked the DNC, and that he has assassinated his opponents and critics. One book after another have already been written on these lines. Consider the following titles:
Putinism: Russia and Its Future with the West, by Walter Laqueur (2015); Putinism: The Ideology (2013), by Anne Applebaum; Putinism: The Slow Rise of a Radical Right Regime in Russia (2013), by Marcel H. Van Herpen; The New Tsar: The Rise and Reign of Vladimir Putin (2015), by Steven Lee Myers; Winter Is Coming: Why Vladimir Putin and the Enemies of the Free World Must Be Stopped (2015), by Garry Kasparov; The Man Without a Face: The Unlikely Rise of Vladimir Putin (2013), by Masha Gessen; Putin's Kleptocracy: Who Owns Russia? (2015), Karen Dawisha; Putin's Wars: The Rise of Russia's New Imperialism (2014), Marcel H. Van Herpen; The New Cold War: Putin's Russia and the Threat to the West (2014), Edward Lucas; The Russia-China Axis: The New Cold War and America's Crisis of Leadership (2014), Douglas E. Schoen and Melik Kaylan; The Evolution Of Putinism: Russia in Transition 1985-2015 (2015), by Glenn-Iain Steinback; Putin and Putinism (2015), edited by Ronald J. Hill and Ottorino Cappelli; Putin's Propaganda Machine: Soft Power and Russian Foreign Policy, by Marcel H. Van Herpen. The list is almost endless.
Over the years, people have realized that one of the quickest ways to make big bucks is to produce lies and fabrications in books that purport to be historical. And this is what is happening with what I call the anti-Putin industry. If you cannot meet your opponent on rational and logical ground, then produce deceptions and lies so that people will never understand the real issue. Listen to this big lie by Jewish writer Garry Kasparov:
"Putin fomented a war in Eastern Ukraine and became the first person to annex sovereign foreign territory by force since Saddam Hussein in Kuwait."[3]
One needn't be a student of history or even an intellectual to realize that this statement is generally dumb. But if it is dumb, one may ask, then why did Kasparov write it in a book which presumably purports to convey the truth?
Well, Kasparov, sad to say, is driven by the Neocon or Zionist ideology, which always ignores the crimes committed by the warmongers in America. Kasparov has dismiss the invasion of Iraq by the United States, which is still fresh on everyone's mind. He doesn't and cannot tell his readers that the United States has been overthrowing countries in the Middle East and elsewhere from time immemorial.[4]
Throughout his book, Kasparov insinuates that Hussein and Gaddafi were dictators,[5] but Kasparov struggles mightily to defend this essentially Zionist position precisely because Zionism is not a system that is based on practical reason. As my dear friend and colleague Mark Dankof put it during our interview last year, Zionism is based on a
"a politically weaponized canard [and] is an attempt to conceal what I believe the truth to be about the doctrine of Jewish racial supremacist ideology as the philosophical underpinning for land thievery, terrorism, and genocide in Palestine, along with the systematic concealment of the evidence of overwhelming Jewish financial and political support in the United States and Europe for fiat money and central banking; globalist TRADE treaties; Israel's usurpation of American foreign policy; the overwhelmingly Jewish ownership position in the major media consortiums operating in the West; the amount of Jewish and pro-Israel PAC money routinely buying American Presidential elections and Congressional seats and committee assignments on Capitol Hill; and the provably disproportionate role played by Jewish interests in promoting the Cultural Marxism which has engulfed the United States and Western Europe in my lifetime, especially in the advancement of the LGBT agenda, the abortion industry, the pornography industry, and so forth."[6]
Kasparov inexorably puts his ideological feet firmly in midair when he says:
"Anyone who says they are still uncertain about Putin's true nature at this point must be joking, a fool, or tricking us. There is no reason to waste time on jokers or fools, however useful they may be in Putin's marked deck of cards, but tricksters must be watched carefully. For at least a decade now, those who defend Putin either have something to gain from it or they are dangerously ignorant."[7]
Should we really waste time on jokers and fools like Kasparov? Kasparov has preposterously said that under Vladimir Putin, Russians are "besieged." He moved on to say that "The people live in fear."[8] Complete nonsense. Even Megyn Kelly, of all people, has admitted during her interview with Vladimir Putin that Russians feel that Putin has restored the dignity that Russians once had in the moral and political sphere.
Obviously Kasparov would love Russia to turn into a complete New World Order cell once again. Obviously Putin is making people like Kasparov look bad, and Kasparov and his brethren do not like that. They would love to use NATO to destabilize the country, but that ain't gonna happen any time soon.
Putin, as Oliver Stone says, is historically sharp. He knew what happened in Iraq. He knew what happened in Afghanistan, and he knew what happened to decent Americans who sacrificed their lives for lies and fabrications in the Middle East. Putin has told Stone that the United States has been baby-sitting terrorist cells such as al-Qaeda for years. He said:
"Al-Qaeda is not the result of our activities. This is the result of activities of our US friends. This all started in the times of the Soviet war in Afghanistan, when the US security services supported different movements of Islamic fundamentalism in their struggle against the Soviet troops in Afghanistan. US side has nurtured both Al-Qaeda and [Osama] bin Laden."[9]
No serious historian or scholar will contest that point. Putin, like a good observer, saw that the United States set his own trap and fall on it. How? Well, anytime you support terrorist activities, says Putin, then you can be sure that the chicken will come home to roost: "It always happens like this. Our US partners should have been aware of it. It is their fault."
https://www.youtube.com/watch?v=s1qED1bVHf8&feature=youtu.be
---
[1] James Poniewozik, "Oliver Stone's 'Putin Interviews': Flattery, but Little Skepticism," NY times, June 9, 2017.
[2] Brian Lowry, "'Putin Interviews' as much about Oliver Stone as Russian leader," CNN, June 9, 2017.
[3] Garry Kasparov, Winter Is coming: Why Vladimir Putin and the Enemies of the Free World Must be Stopped (New York: Public Affairs, 2015), x.
[4] See for example Stephen Kinzer, Overthrow: America's Century of Regime Change from Hawaii to Iraq (New York: Times Books, 2006); All the Shah's Men: An American Coup and the Roots of Middle East Terror (Hoboken, NJ: John Wiley & Sons, 2003 and 2008);
[5] Kasparov, Winter Is coming, 95.
[6] For further studies on most of these issues, see John Mearsheimer and Stephen M. Walt, The Israel Lobby and U.S. Foreign Policy (New York: Farrar & Straus, 2007); Paul R. Pillar, Intelligence and U.S. Foreign Policy: Iraq, 9/11, and Misguided Reform (New York: Columbia University Press, 2011); Benjamin Ginsberg, The Fatal Embrace: Jews and the State (Chicago: University of Chicago Press, 1993); Murray Friedman, The Neoconservative Revolution: Jewish Intellectuals and the Shaping of Public Policy (Cambridge: Cambridge University Press, 2005); Stefan Halper and Jonathan Clarke, America Alone: The Neo-Conservatives and the Global Order (Cambridge: Cambridge University Press, 2004); Benny Morris, The Birth of the Palestinian Refugee Problem Revisited (Cambridge: Cambridge University Press, 2004); 1948: A History of the First Arab-Israeli War (New Haven: Yale University Press, 2009); Ilan Pappé, The Forgotten Palestinians: A History of the Palestinians in Israel (New Haven: Yale University Press, 2013); Josh Lambert, Unclean Lips: Obscenity, Jews, and American Culture (New York: New York: University Press, 2014); Jay A. Gertzman, Bookleggers and Smuthounds: The Trade in Erotica, 1920-1940 (Philadelphia: University of Pennsylvania Press, 1999); Nathan Abrams, The New Jew in Film: Exploring Jewishness and Judaism in Contemporary Cinema (New Brunswick: Rutgers University Press, 2012); E. Michael Jones, Barren Metal: A History of Capitalism as the Conflict Between Labor and Usury (South Bend: Fidelity Press, 2014); Andrew J. Bacevich, Breach of Trust: How Americans Failed Their Soldiers and Their Country (New York: Metropolitan Books, 2014); John M. Schuessler, Deceit on the Road to War: Presidents, Politics, and American Democracy (New York: Cornell University Press, 2015).
[7] Kasparov, Winter Is coming, 88.
[8] "Keep up global fight for democracy, says Garry Kasparov," Newsday, June 7, 2017.
[9] "US nurtured Al-Qaeda & supported terrorists in Chechnya – Putin," Russia Today, June 13, 2017.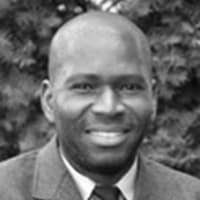 ATTENTION READERS
We See The World From All Sides and Want YOU To Be Fully Informed
In fact, intentional disinformation is a disgraceful scourge in media today. So to assuage any possible errant incorrect information posted herein, we strongly encourage you to seek corroboration from other non-VT sources before forming an educated opinion.
About VT
-
Policies & Disclosures
-
Comment Policy
Due to the nature of uncensored content posted by VT's fully independent international writers, VT cannot guarantee absolute validity. All content is owned by the author exclusively. Expressed opinions are NOT necessarily the views of VT, other authors, affiliates, advertisers, sponsors, partners, or technicians. Some content may be satirical in nature. All images are the full responsibility of the article author and NOT VT.