…by Jonas E. Alexis

John Tirman is Principal Research Scientist and Executive Director of the Center for International Studies at Massachusetts Institute of Technology. His 2011 book, The Deaths of Others, published by Oxford University Press, is not really a bad book. He points out some important facts about perpetual wars in the Middle East. For example, Tirman writes that:
"Like Iraq, the failure of the war's rationale prompted the Bush administration to substitute other goals—or to conjoin them with the counterterrorism effort—to justify the military campaign and sizable amounts of money being poured into the country."[1]
The Bush administration, argued Tirman, never intended to reconstruct Afghanistan, and Rumsfeld knew this. "Who is going to lead? Who's going to pay for [it]?," he said? The billions upon billions of dollars that were spent in Afghanistan went to the oligarchs and elite, while ordinary Afghans went to abject poverty and suffering. Here is Tirman's long assessment:
"The money that did finally arrive in Afghanistan, if not siphoned off by President Karzai and his allies, frequently aided American or other foreign contractors who were in some cases doing the work Afghans could do. Even the best intentions were skewed. 'Instead of giving aid money for Afghan schools to the Ministry of Education, for example, the U.S. Agency for International Development (USAID) funds private American contractors to start literacy programs for adults,' wrote Ann Jones, a veteran of Afghan reconstruction. 'As a result, Afghan teachers abandon the public schools and education administrators leave the Ministry for higher paying jobs with those contractors, further undermining public education and governance.'
"In several locales, the contractors and USAID workers felt compelled to spend money faster than it could usefully be absorbed; private American firms would not get renewed contracts if their financial 'burn rate' left over funds at the end of the year, leading to shoddy workmanship and other waste. Frequently, outright fraud and failed projects were the result. To a troubling extent, Afghanistan also witness the uneasy marriage of security and development–projects like building roads but were essential to the U.S. military."
Tirman still has some damning things to say: "The failure of both security and development in Afghanistan is attributable to the social and political dynamics that were misread by U.S. officials…By framing the deaths of innocents as mistakes, the U.S. sought to avoid the deeper moral and legal questions as to whether it was attacking legitimate military targets; whether such actions satisfied the proportionality rule; and whether its ground forces were placing themselves at sufficient risk in order to mitigate the horrors of war for innocent civilians.'"
Tirman cites Bush saying: "We did not start this war. So understand, responsibility for every single casualty in this war, whether they're innocent civilians or innocent Americans, rests at the feet of the al Qaeda and the Taliban."
The United States, NATO and other allied forces are basically making a pact with death—but it is only the Afghans who ought to pay the consequences:
"The typical story was a U.S. warplane or helicopter killing 'terrorists' that turned out to be no more than civilians at a social gathering. A dispute over who was killed and why would occasionally be visible in the Western press, with villagers claiming civilians were the victims and the military spokesman insisting they were terrorists. Evidence would be brought forward, typically by eyewitnesses, and the American or NATO commanders would retreat to the safe confines of ordering an investigation into the 'tragic incident.'"
After concluding that the United States and its allies "had its rendezvous with evil" in countries throughout North America, Tirman moved on to say that that the consequences of the Afghanistan war were miscalculations!
I can understand why Tirman is confused. He ignored a crucial element in his project, namely, the role of the Neoconservatives in perpetual wars in the Middle East. He seems to have avoided that element specifically because he knew that would get him into trouble. He probably remembers what happened to John J. Mearsheimer of the University of Chicago and Stephen M. Walt of Harvard, after they published The Israel Lobby and U.S. Foreign Policy.
Tirman really wants to criticize perpetual wars, but he is staying away with the exact people who actually perpetuated those wars. He is what one ought to call an intellectual coward. But right after his book was published, Vladimir Putin came on the political scene and started challenging perpetual wars and perpetual deaths in the Middle East.
Sure, Putin has his weaknesses. But he has the moral and intellectual background to take on warmongers and New World Order agents. Unlike many U.S. politicians, he doesn't need a script to intellectually disarm people who do not want to abide by the moral law. He only puts his brain to work.
https://www.youtube.com/watch?v=4sSP_dAOyIE&feature=youtu.be
---
[1] John Tirman, The Deaths of Others: The Fate of Civilians in America's Wars (New York: Oxford University Press, 2011), 272.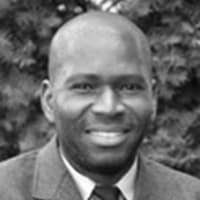 ATTENTION READERS
We See The World From All Sides and Want YOU To Be Fully Informed
In fact, intentional disinformation is a disgraceful scourge in media today. So to assuage any possible errant incorrect information posted herein, we strongly encourage you to seek corroboration from other non-VT sources before forming an educated opinion.
About VT
-
Policies & Disclosures
-
Comment Policy
Due to the nature of uncensored content posted by VT's fully independent international writers, VT cannot guarantee absolute validity. All content is owned by the author exclusively. Expressed opinions are NOT necessarily the views of VT, other authors, affiliates, advertisers, sponsors, partners, or technicians. Some content may be satirical in nature. All images are the full responsibility of the article author and NOT VT.