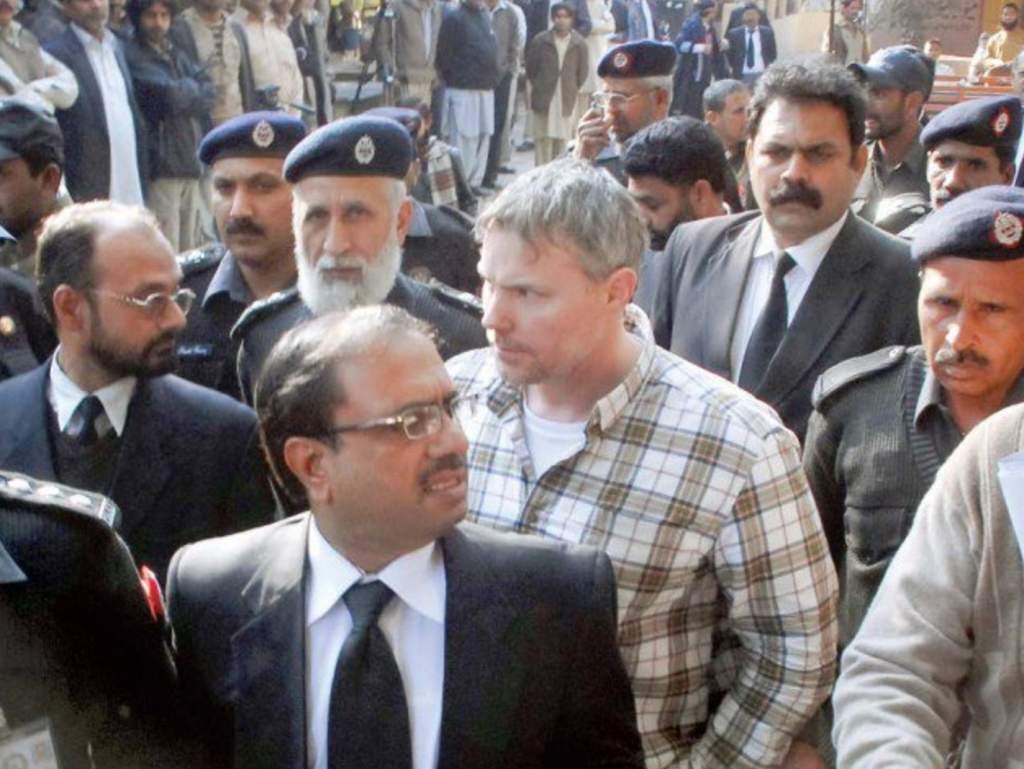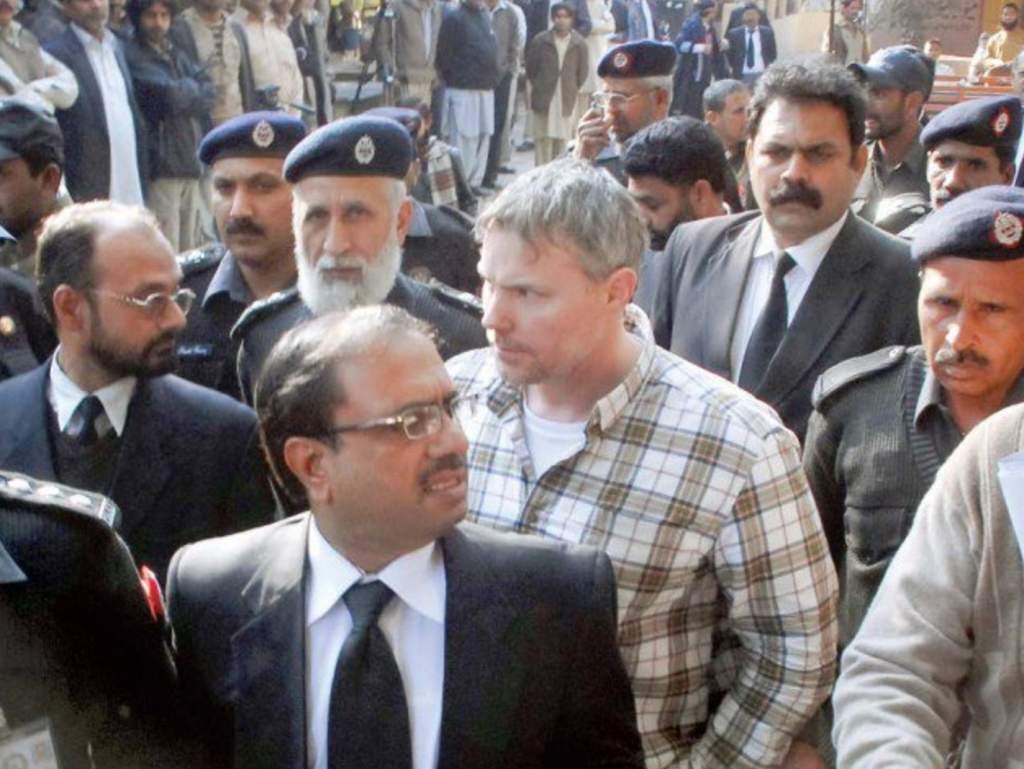 By Sajjad Shaukat for VT
Since Pakistan became the only declared nuclear country in the Islamic World, the United States, India and Israel started acting upon their collective agenda to destabilize it.
After the shift of the Great Game from Central Asia to Pakistan, the country has become special target of American CIA, Indian RAW and Israeli Mossad which are in collaboration in supporting various terror-related attacks in various cities, including separatist elements in Balochistan province. As part of the double game, based in Afghanistan, these secret agencies which have well-established their covert network there, and are well-penetrated in the terrorist outfits like ISIS, Tehreek-e-Taliban Pakistan (TTP) and their affiliated Taliban groups are using their terrorists to weaken Tibetan regions of China, Iranian Sistan-Baluchistan and Pakistan's Balochistan by arranging the subversive activities. In this context, the China-Pakistan Economic Corridor (CPEC) is their special target.
Overtly, American high officials remark that they seek stability in Pakistan, but covertly, they continue to destabilize it, especially with the assistance of India. CIA-led Indo-US-Israeli lobbies which are well-penetrated in the US administration and Europe, research centers, think tanks and universities leave no stone unturned in continuing their propaganda against Pakistan, particularly its security agencies-Army  and Inter-Services Intelligence agency (ISI).
In this respect, terror-attacks in the country have coincided with a perennial propaganda campaign against Pakistan.
In this regard, a blog or publication/study, under the caption, "Pakistan's Army: New Chief, Traditional Institutional Interests" by Junaid Qureshi is part of the propaganda to distort the image of Pakistan and its armed forces and to create a rift between the key institutions of the country.
Similarly, a report, released on April 13, 2017 by Unrepresented Nations and Peoples Organization (UNPO) which is in partnership with Mahatma Gandhi International AISBL has especially targeted Pakistan on the question of human rights in Pakistan.
With the advent of social media, modern propaganda uses all the methods, available to spread its message, including newspapers, radio, television, computers, speeches, books etc. in shaping people's opinions. Particularly books like autobiography or memoirs written by renowned persons, in which authors describe their own experiences attract larger readership. Such books play a key role in opinion-formation of the public in positive or negative sense. Hence, these types of books have become powerful tools of propaganda against the target-country.
In this connection, the book, "The Contractor: How I Landed in a Pakistani Prison and Ignited a Diplomatic Crisis" which is a memoir by CIA contractor Raymond Davis, which has taken Pakistani media by storm, as it has created controversy over the role of Pakistan's security agencies, especially ISI regarding the realize of CIA agent from jail.
The book was launched on June 27, this year and reached only some bookstores in the United States by June 29. However, as part of the propaganda-tactics against Pakistan, the memoir is also being displayed on the social media in the form of PDF file for "free" and started circulating through WhatsApp and emails so to misguide the Pakistani public against Army and ISI.
The ex-spy, Raymond Davis had shot two men in Lahore on January 27, 2011, while a third man was killed by a vehicle coming to rescue him. His arrest and imprisonment had created a diplomatic crisis between Pakistan and the US. In less than two months, Raymond Davis was released on March 16, 2011, after the families of the two killed men received $2.4 million as "diyat" (a form of monetary compensation or blood money).
In the book, Davis allegedly pointed out that that former ISI chief Gen. Ahmed Shuja Pasha was clearly committed to ensuring that the deal for his release was successful, as ISI agents applied as much pressure as needed to get the families of the killed to accept the "diyat" and pulled off getting 18 family members of his victims to accept the blood money.
The book of Raymond Davis contains a number of contradictions. Davis identifies himself as a military, not a CIA, contractor who had pledged to defend the United States and its Constitution. He says that before coming to Pakistan, he was part of a team that protected former Afghan president Hamid Karzai during his first election campaign.
On a place in his book, Davis writes that the two men he shot were robbers had been arrested more than 50 times on various charges and were carrying stolen mobile phones and unlicensed guns when killed.
At the same time, he says that on Jan 27, 2011, when he killed the two men, he was not on a particular mission. He drove out of his compound in Lahore's Scotch Corner neighbourhood in a white sedan to survey the "route I would be taking someone on three days later". His main job was to protect US visitors to the town and to provide protection to diplomats and US officials working at the Lahore consulate.
Davis also reveals in the memoir that the visitor he was supposed to protect three days later was on an apparently secret mission, and even during interrogation he made sure that he did not disclose the visitor's name or the purpose of his or her visit to Lahore.
The CIA agent, Davis highlights the role of former CIA director Leon Panetta and ISI's former director Gen. Pasha allegedly played in securing his release.
Raymond Davis introduces Mr Panetta as a longtime Washington insider but claims that President Obama's decision to appoint him head of the CIA in January 2009 was "a bit of a surprise" as he had "very little experience in the military and intelligence communities."
Continuing his contradictions in the book, Davis writes that relations between the CIA and ISI were already tense and "my situation escalated it to an even higher level".
Davis later found that shortly before former Secretary of State John Kerry's Feb 15, 2011 visit to Pakistan, Gen. Pasha had flown to Washington and asked Mr Panetta "point-blank if I worked [for] the CIA. Panetta responded that I didn't and that the State Department, not the CIA, was handling the matter…Pasha understood how important it was…for both sides…to get me out of Pakistan as soon as possible, but like his country's president and prime minister, he was happy to let me remain in jail until an acceptable solution to this increasingly vexing problem could be found."
Working on the problem from the opposite side of the table, Mr Panetta "sat down with Pakistan's ambassador to the United States, Husain Haqqani, on Feb 21, 2011, and asked for his assistance in getting me out of jail. Haqqani was largely viewed as being pro-American."
In fact, Raymond Davis was an under-cover secret agent of CIA who entered Pakistan in guise of diplomat. In 2009, the existence of the US private security firm, Blackwater was verified. Blackwater and CIA started recruiting Pakistani nationals who were vulnerable and could work on their payroll. As part of the US espionage network, hundreds of the American CIA spies entered Pakistan under the guise of diplomats. They started supervising and guiding the anti-Pakistan activities through their affiliated militants. These spies were also trying to gather information about Pakistan's nuclear assets.
On the other side, Pakistan's primary intelligence agency ISI began thwarting the anti-Pakistan activities of the spies of Blackwater and CIA. In this context, with the pre-information of ISI, Pakistan's security agencies arrested a number of agents.
For instance, on September 19, 2009, police raided the Inter-Risk, a private security company in Islamabad, and arrested its two employees, possessing unlicensed arms. While, US embassy spokesperson Richard Snelsire pretended, "The US contract with the Inter-Risk is to provide security at the embassy and consulates."
Besides, on many occasions, ISI helped in stopping the secret movements of the CIA spies who were traveling in vehicles, covered with black mirrors—showing themselves as diplomats. Sometimes weapons were also snatched from them. On the information of ISI, Pakistan's establishment expelled several so-called diplomats, operating in the country. On the other side, US withheld $700 million in military aid to punish its military and ISI.
To what extent America saves CIA agents, could also be judged from the famous Memogate case.  On December 15, 2012, the then Chief of Army Staff Gen. Ashfaq Parvez Kayani, and former ISI Gen. Shuja Pasha submitted their statements in the Supreme Court in the memogate case. The former Pakistani ambassador to the US, Husain Haqqani who had resigned from his post to face the investigations about the allegations made by Mansoor Ijaz, an American businessman of Pakistani origin in the memo, also attended the hearings of the Court, and joined the concerned judicial commission, but he was allowed to leave the country after an assurance that he would appear before the court whenever ordered to do so.
Mansoor Ijaz also submitted his reply in the Supreme Court, claiming that he sent the draft of the memo to Husain Haqqani for review. Ijaz had assured Haqqani that the memo contained an offer, backed by President Asif Zardari that the US should help to oust the current military leadership—a new national security team would disband the Army unit which collaborates with the Taliban and other anti-Western militant groups.
On a number of occasions, Mansoor changed his statements about his accusations against Pak Army, ISI and the memo. During his cross-examination to the judicial commission, via a video link from London, he refused to comment on the source of the draft.
After going to the US, Husain Haqqani has been using various pretexts, not to face the judicial commission's inquiry. On January 4, 2012, he sent an application before the commission including a medical certificate, requesting to adjourn hearing. Haqqani also requested the commission to record his statement via video link from Landon. Besides, he also indicated that his mobile phone set was missing. In fact, Hussain Haqqani escaped to America to avoid judicial inquiry of the memogate issue, which proved his disloyalty to Pakistan.
It is mentionable that during his briefing to the National Assembly, on January 19, 2016, while confirming anti-Pakistan lobbies in the US, Pakistan's Federal Minister for Defence Khawaja Asif revealed, "Pakistan is trying to acquire eight F-16 fighter jets from the US on lease, but Husain Haqqani, the former ambassador to the US is campaigning along with India to malign Pakistan and to block delivery of F-16 fighter jets."
As a matter of fact, while serving as Pakistani ambassador in the US, Husain Haqqani issued visas to many CIA agents to destabilize Pakistan. And, Haqqani developed secret links with the anti-Pakistan Indo-Israeli lobbies. Besides his articles and statements, this could be judged from his book, titled, "Pakistan: Between Mosque and Military." In this book, he targeted both military and Islamic ideology, blaming Pak Army and ISI in contact with the Islamic militants. American famous writers and authors, especially Stephen P. Cohen exaggeratedly praised Husain Haqqani's book, as it was in accordance with the hidden agenda and blame game of the US which still continues against Pakistan and its security agencies.
Mansoor Ijaz, who is CIA agent, was also used not only to create a rift between Pakistan's civil and military leadership, but also to save Husain Haqqani through the deliberate self-contradictory statements and thus to weaken the memo case. Former US National Security Advisor James Jones, who earlier admitted the receipt of the secret memo, denied the same; while the ex-Admiral Mike Mullen also refused its confirmation. The major purpose of the episode was to protect Hussain Haqqani who had absconded, as he was also working for CIA.
It is noteworthy that the armed forces of Pakistan have successfully broken the backbone of the foreign-backed terrorists by the successful military operations Zarb-e-Azb and Radd-ul-Fasaad which have also been extended to other parts of the country, including the Balochistan province. While, Pakistan's intelligence agency, ISI has broken the network of these terrorist groups by capturing several militants, while thwarting a number of terror attempts.
Besides, since the government of the Balochistan province announced general pardon and protection to the Baloch militants as part of reconciliation process, many insurgents and their leaders have surrendered their arms and decided to work for the development of Pakistan and the province. Peace has been restored especially in Balochistan.
Owing to the successful military operations of the Rangers, peace has also been restored in Karachi; while it is likely to be restored in Parachinar where Pakistan Army has defeated externally-backed terrorists who are on flee to Afghanistan.
Taking note of the successes of Pakistan's military operation, the international community, especially the Western World has appreciated Pakistan's war against terrorism. Notably, what the US-led NATO forces could not do in Afghanistan in the 16 years, Pakistan Army and ISI had done in 16 months in Pakistan. As compared to the past years, there are rare cases of terror-attacks in the country, which have been arranged by CIA, RAW and Mossad.
Nevertheless, the timing of launching the book, "The Contractor: How I Landed in a Pakistani Prison and Ignited a Diplomatic Crisis" are notable. Taking cognizance of Pakistan's successful military operations, and initiation of the implementation-work of the CPEC it was, in fact, arranged by CIA in accordance with the covert agenda and double game of America and its partners like India and Israel to tarnish the image of Pakistan's defense institutes, particularly ISI abroad.
Now, a fresh debate has started in Pakistan, particularly on the social media, about the role of a former ISI chief Gen. Pasha in the whole episode. But, the patriot analysts of the country see this development free of cost availability of the book and its massive circulation through social media, a move to malign Pakistan.
Nonetheless, loyalists Pakistanis must not be misguided by this book/memoir which is part of the continued propaganda campaign against Pakistan's security agencies so as to create a rift between the general masses and these key security institutions.
*
Sajjad Shaukat writes on international affairs and is author of the book: US vs Islamic Militants, Invisible Balance of Power: Dangerous Shift in International Relations
Email: sajjad_logic_pak@hotmail.com
*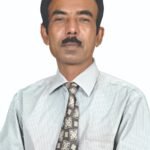 ATTENTION READERS
We See The World From All Sides and Want YOU To Be Fully Informed
In fact, intentional disinformation is a disgraceful scourge in media today. So to assuage any possible errant incorrect information posted herein, we strongly encourage you to seek corroboration from other non-VT sources before forming an educated opinion.
About VT
-
Policies & Disclosures
-
Comment Policy
Due to the nature of uncensored content posted by VT's fully independent international writers, VT cannot guarantee absolute validity. All content is owned by the author exclusively. Expressed opinions are NOT necessarily the views of VT, other authors, affiliates, advertisers, sponsors, partners, or technicians. Some content may be satirical in nature. All images are the full responsibility of the article author and NOT VT.