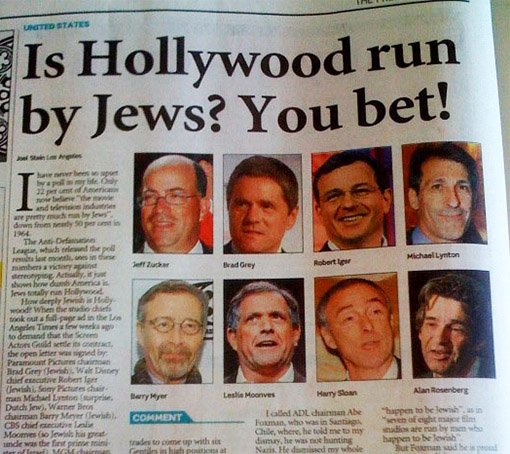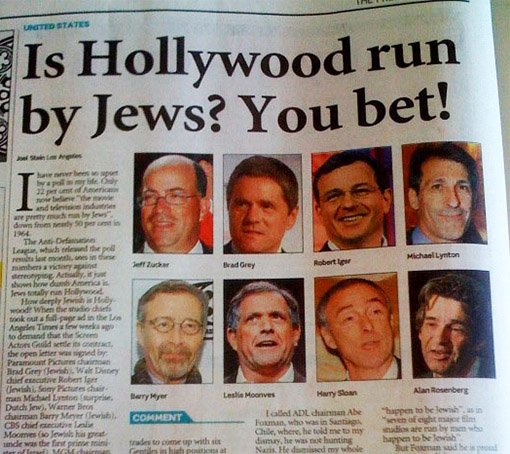 A letter to B'nai B'rith from Kevin Barrett, VT Editor
Sent to daniel.koren@bnaibrith.ca
Dear Daniel Koren and B'nai B'rith,
During the summer of 2015, your organization campaigned to stop my speaking tour of Canada. Organizers of local events were contacted, fed false and libelous assertions about me, and asked to revoke my planned speaking engagements. To their credit, none of them did so.
So your organization complained to the police. Two plainclothes officers from the Edmonton Police Department Hate Squad attended my talk there. After the slideshow, they introduced themselves, told me that they had no problem with anything I had said, and left.
This summer, your organization demanded that I be banned from entering Canada to speak at the Quds Day rally in Toronto—to no avail. I spoke there in support of the Palestinian and other Middle Eastern victims of the genocide that you and your fellow Zionists are perpetrating.
You, of course, would deny that you are perpetrating genocide. Your viewpoint—the Zionist viewpoint—is all-pervasive in the mainstream and most "alternative" media. My viewpoint—which is close to the Muslim-majority viewpoint, and probably also the majority viewpoint in the non-European world—is systematically suppressed from all official discourse in the West.
You want that suppression to continue. So you are trying to silence me. Simultaneously, you are lying by claiming that you have "reached out" to me in an attempt to establish dialogue. In fact, I am the one who has repeatedly reached out to you. During the summer of 2015, as you were trying to sabotage my Canadian speaking engagements, I repeatedly phoned and emailed B'nai B'rith Canada seeking reasonable dialogue. None of my calls or emails was ever returned.
So here I am once again, reaching out to you. Specifically, I am seeking your advice on a possibly Judeophobic email I received. (Note: It is NOT anti-Semitic, because 99% of the world's Semites are Arabs, and it is definitely not anti-Arab.) Please read the email below and let me know whether you think it is offensive and bigoted, and if so, why.
*
On Aug 21, 2017, at 1:07 PM, Ray Gun <address@deleted.com> wrote:

Kevin …

There is a storm coming (a big one) baton down the hatches!

This from the man (Paul Watson) who constantly claimed there was no Jewish supremacist agenda on the internet.

He has now admitted that Google just made the ADL the thought Police on YouTube, FaceBook and Instagram et al …

Sergey Mikhaylovich Brin Together with Larry Page own Google.

Both are Jewish supremacists who are seen at AIPAC meetings constantly.
Sergey brin attended the Mishkan Hebrew School like most good little Jewish supremacists (Babylonian Talmud). Both moved to America to escape what they claimed was anti antisemitism.

Then we have Mark Elliot Zuckerberg owner of FaceBook (on paper) look at his education at Harvard University, where he joined the Jewish supremacist fraternity Alpha!


This is a must listen if you want to understand the foundations of this …

Just to remind you of the podcast I did back in 2015 (that I had to re-up because it got deleted).

Here is the last one I saved from destruction.

It is NOT anti-Semitic to point out that the Jewish control over the internet is all pervasive.

IT IS FACTUAL! Here is a list of some internet companies owned and controlled by Jewish supremacists …

Google, (acquired YouTube in 2006) … owners Sergei Brin and Larry Page (pictured at AIPAC meetings and ties to Mossad)

Facebook ………..owner Mark Zuckerberg (pictured at AIPAC meetings and owned by Mossad)

Wikipedia……….. owners James Wales and Larry Sanger (pictured at AIPAC meetings) FYI Wikipedia is the NO.1 source for information in the world!

Yahoo ………… owner Terry Semel (pictured at AIPAC meetings and direct links to JINSA)

Ebay …………… Jeff Skoll (pictured at AIPAC meetings)

PayPal……… founder/owners Peter Thiel and Max Levchin (pictured at AIPAC meetings)
*
So, Daniel and B'nai B'rith colleagues, I ask you: Is Ray Gun's email offensive, bigoted, Judeophobic…perhaps even "hate speech"? Are any or all of its assertions about the ethnicity and actions of the world's biggest internet moguls false? If so, please leave a comment below correcting the false statements.
If all of the world's biggest internet oligarchs were Arab Muslims and attended Hamas, Hezbollah, and/or Islamic Jihad conferences, would it be offensive, bigoted "hate speech" to say so? I don't think so. So what possible objection could there be to identifying them as Jewish Zionists? Double-standards ARE bigotry. So it appears to be you, not me, who is the bigot here.
If you disagree, please explain. Let's talk this out. Please contact me at DrKevinBarrett(AT)yahoo<dot>com for a conversation and possible radio interview.
Sincerely
Kevin Barrett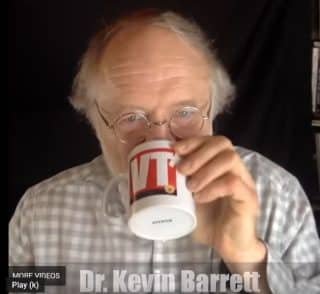 Dr. Kevin Barrett, a Ph.D. Arabist-Islamologist is one of America's best-known critics of the War on Terror.
He is the host of TRUTH JIHAD RADIO; a hard-driving weekly radio show funded by listener subscriptions at Substack and the weekly news roundup FALSE FLAG WEEKLY NEWS (FFWN).
He also has appeared many times on Fox, CNN, PBS, and other broadcast outlets, and has inspired feature stories and op-eds in the New York Times, the Christian Science Monitor, the Chicago Tribune, and other leading publications.
Dr. Barrett has taught at colleges and universities in San Francisco, Paris, and Wisconsin; where he ran for Congress in 2008. He currently works as a nonprofit organizer, author, and talk radio host.
ATTENTION READERS
We See The World From All Sides and Want YOU To Be Fully Informed
In fact, intentional disinformation is a disgraceful scourge in media today. So to assuage any possible errant incorrect information posted herein, we strongly encourage you to seek corroboration from other non-VT sources before forming an educated opinion.
About VT
-
Policies & Disclosures
-
Comment Policy
Due to the nature of uncensored content posted by VT's fully independent international writers, VT cannot guarantee absolute validity. All content is owned by the author exclusively. Expressed opinions are NOT necessarily the views of VT, other authors, affiliates, advertisers, sponsors, partners, or technicians. Some content may be satirical in nature. All images are the full responsibility of the article author and NOT VT.