…by Jonas E. Alexis

Israel Justice Minister Ayelet Shaked should be labeled an anti-Semite precisely because she has recently declared what we have been saying for years, that Zionism and human rights are ideologically incompatible.[1] In order for one to exist, the other has to be expunged. Shaked has posited that Zionism and "national challenges have become a legal blind spot."[2]
The Jewish majority and not human rights, said Shaked, "should be taken into consideration."[3] This is Shaked at her best:
"Zionism should not continue, and I say here, it will not continue to bow down to the system of individual rights interpreted in a universal way that divorces them from the history of the Knesset and the history of legislation that we all know."[4]
Read this again and ask yourself this important question: Is Israel really a democratic state? Isn't Shaked's statement here implies that Zionism will trample upon every single human rights and universal law? And in that sense, shouldn't Zionism be considered a dangerous ideology? Shaked continued to say that the system of human rights
"isn't relevant when we're talking about infiltrators from Africa who have settled in south Tel Aviv and established a city within a city, pushing out the residents of the neighborhoods…"[5]
Shaked added that the system of human rights is relevant only when it is not "disconnected from context, from our national tasks, from our identity, from our history, from our Zionist challenges."[6] To be quite frank, even some Klansmen didn't go so far as to say that they would disregard universal principles in order to maintain an obviously worthless system.
If universal laws no longer matter, then isn't Shaked implicitly attacking the moral and intellectual patrimony of West? Isn't she implicitly contradicting Kant, who said that "Act only according to that maxim by which you can at the same time will that it should become a universal law"?[7] Kant's principle is certainly pregnant with meaning.
To put it simply, it means that people should never do something if they could not wish that other people did the same thing. In other words, could I wish that people lie? Obviously not, since that would mean that people could also lie to me. In that kind of world, who will trust anyone?
In short, you have to be able to universalize your actions in order for them to be morally justified. If you cannot, then you are obligated to avoid them.
If Kant is right—that the ultimate principle of morality must be a moral law which is able to guide us all to the right action in application to every possible set of circumstances—then we have a problem here. Shaked's maxim must be wrong precisely because she cannot wish that everyone else does the same thing. In that sense, Shaked deviates from the moral law and substitutes Zionism, which is irrational, existentially unlivable, and morally repugnant.
If we cannot universalize Zionism, or if its political actions can never become a universal law, then there is no way to impose that system on the West or the Middle East. What Shaked is implicitly arguing here is strife, struggle, and almost certainly "survival of the fittest."
The principle of universability is always a problem for the Israeli regime because Zionism is an ideology that seeks to destroy the very fabric of the West and indeed the Middle East. To universalize Zionism essentially means to destroy the West in its pristine form.
In that sense, Kant would have been a staunch anti-Zionist precisely because the categorical imperative and Zionism are two systems of thoughts that can never be reconciled. Far from being compatible, Zionism and Kant's categorical imperative are locked into a mortal combat, and there is no way to resolve this perennial dichotomy precisely because one system is based on reason and the other on irrationality. Kant has shown that to be fully human is to be rational, and to be rational is to submit our will to the moral order. And flouting this fundamental principle is a recipe for moral and political disaster.
Kant obviously would not tolerate the double standards that the Israeli regime continues to play in the political landscape at all. And there is no doubt that Jewish intellectuals would have called him an anti-Semite. In fact, Jewish historian Paul Lawrence Rose, Professor of European History and Mitrani Professor of Jewish Studies at Pennsylvania State University, has already postulated incoherently that people like Kant were part of the "revolutionary anti-Semitism" in Europe.[8] Rose faults Kant because Kant sees Judaism as morally insufficient,[9] but Rose does not discuss the central thesis of Judaism, whose holy book (the Talmud) is essentially a repudiation of practical reason.[10]
There is indeed a perennial battle going on, and the key to resolving this cosmic conflict is for people like Shaked to drop their essentially Talmudic weltanschauung and come back to practical reason, which provides the basis for frank dialogue and peaceful resolutions. Until they do that, then there will always be a form of anti-Jewish reaction across the globe.
---
[1] See Gideon Levy, "Israel's Minister of Truth," Haaretz, September 1, 2017.
[2] Revital Hovel, "Justice Minister Slams Israel's Top Court, Says It Disregards Zionism and Upholding Jewish Majority," Haaretz, August 29, 2017.
[3] Ibid.
[4] Ibid.
[5] Ibid.
[6] Ibid.
[7] Emmanuel Kant, Foundations of the Metaphysics of Morals (Indianapolis: Bobbs-Merrill, 1959), 39.
[8] Paul Lawrence Rose, Revolutionary Antisemitism in Germany from Kant to Wagner (Princeton: Princeton University Press, 1990).
[9] Ibid., 93.
[10] For a study on similar issue, see Peter Schaefer, Jesus in the Talmud (Princeton: Princeton University Press, 2007).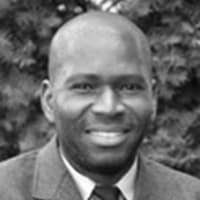 ATTENTION READERS
We See The World From All Sides and Want YOU To Be Fully Informed
In fact, intentional disinformation is a disgraceful scourge in media today. So to assuage any possible errant incorrect information posted herein, we strongly encourage you to seek corroboration from other non-VT sources before forming an educated opinion.
About VT
-
Policies & Disclosures
-
Comment Policy
Due to the nature of uncensored content posted by VT's fully independent international writers, VT cannot guarantee absolute validity. All content is owned by the author exclusively. Expressed opinions are NOT necessarily the views of VT, other authors, affiliates, advertisers, sponsors, partners, or technicians. Some content may be satirical in nature. All images are the full responsibility of the article author and NOT VT.