…by Jonas E. Alexis

Look around you. Turn on your television. Turn on your computer and go to the New York Times, the Washington Post, CNN, MSNBC, and any media outlet in America. What do they all place on the front page of their news outlets? 
Well, they are all reporting about the incident that happened in Las Vegas. It has been reported that the incident has taken the lives of more than fifty people. The New York Times itself called the incident "one of the worst U.S. mass shootings."[1] The Washington Post called it "the deadliest mass shooting in modern American history."[2]
Sudden death is indeed a frightening thing, and mass shootings, in particular, always bring pain and suffering. Our heart goes out to the families of those who find themselves in the middle of the Las Vegas debacle.
But we need to hold our breath for a moment and start asking basic fundamental questions. Have warmongers, the Neoconservatives, and the Zionist media been fair to the thousands upon thousands of civilians in the Middle East, people who have absolutely nothing to do with terrorism? You see, less than one hundred people died in Las Vegas and the entire world has to know about it and sympathize for us.
But do you know how many civilians died in Iraq last month due to perpetual wars? Have the New York Times and other outlets been talking about this? Did you know that more than three thousand people died in Iraq last month alone?[3] Did you know that the Trump administration is trying "to lift restrictions on military drone strikes"?[4]
Did you know that more than 200 civilians die every month in places like Iraq and Afghanistan? Did you know that more than 1.4 million Iraqis have lost their precious lives due to the Israeli wars in the Middle East? Listen to this:
"The number of civilian deaths in the Afghan war has reached a record high, continuing an almost unbroken trend of nearly a decade of rising casualties.
"The number of deaths of women and children grew especially fast, primarily due to the Taliban's use of homemade bombs, which caused 40% of civilian casualties in the first six months of 2017, according to UN figures released on Monday.
"Child casualties increased by 9% to 436, compared with the same period last year, and 1,141 children were wounded. Female deaths rose by 23%, with 174 women killed and 462 injured. US and Afghan airstrikes also contributed to the surge in civilian victims, with a 43% increase in casualties from the air."[5]
Did you know that the United States has supported Saudi Arabia in starving at least 542,000 Yemenis to death?[6] Did you know that Israel and the United States have been playing video games in the Middle East for decades? Did you know that the United States has a history of doing the same thing in places like Vietnam?[7]
The estimate of lives lost in the war in Iraq alone is between 100,000 to 600,000, including thousands of civilians. In 2003, at least 12,000 civilians lost their lives. The first three years of the war produced between 104,000 and 223,000 civilian deaths.
When it was over, 2.3 million Iraqis had been forced to flee their homes and towns; by 2008, another 2.7 million Iraqis were displaced, and nearly half a million civilians ended up losing their lives.[8] Thousands upon thousands of other people went missing by 2008.[9] This is out of a total Iraqi population of about 30 million people![10]
When the war was over, sectarian violence and car bombings were rampant—almost every day. When Mark Kukis went to Iraq to report on what happened, he said he heard two to five car bombs every day.[11] The Iraq war, says Kukis, shook the entire nation and created havoc even by 2006.[12] Factions of society that once coexisted were dismantled.
In a nutshell, Iraq was in exponential decay. Buildings and farmlands were destroyed.[13] And the fringe benefits of the war? Between 300,000 and 360,000 veterans returned home with brain injuries,[14] some of which went untreated.[15] In 2005, more than 6,000 suicides took place among our soldiers serving in Iraq.[16]
By 2012, more soldiers committed suicide than died in combat,[17] making it the year with the highest suicide rate since 2001.[18] Do you see why precious lives matter in the Middle East as well? Do you see why politicians need to stop fooling themselves? Do you see why these people need to stop listening to the Israeli regime, which now wants the United States to get into a bloody war with Iran? Do you see why every decent American has to resent perpetual wars in the Middle East?
---
[1] "Suspect Found Dead After One of Worst U.S. Mass Shootings," NY Times, October 2, 2017.
[2] Heather Long, Mark Berman and Derek Hawkins, "At least 59 killed in Las Vegas shooting rampage, more than 500 others injured," Washington Post, October 2, 2017.
[3] Margaret Griffis, "3,129 Killed in Iraq During September," Antiwar.com, October 1, 2017.
[4] David Millward, "US set to ease curbs on drone strikes," Telegraph, September 22, 2017.
[5] Sune Engel Rasmussen, "Afghanistan: civilian deaths at record high in 16-year war, says UN," Guardian, July 17, 2017; see also Aria Bendix, "Civilian Deaths in Afghanistan Reach a Record High," Atlantic, July 17, 2017.
[6] Gareth Porter, "When Did Congress Vote to Aid the Saudi's Yemen War?," American Conservative, October 2, 2017.
[7] For a scholarly study on this, see Rebecca Gordon, Mainstreaming Torture: Ethical Approaches in the Post-9/11 United States (New York: Oxford University Press, 2014).
[8] Mark Kukis, Voices from Iraq: A People's History, 2003-2009 (New York: Columbia University Press, 2011), xvii.
[9] Ibid.
[10] Ibid.
[11] Ibid., xii.
[12] Ibid., xiv.
[13] Ibid.
[14] Gregg Zoroya, "360,000 Veterans May Have Brain Injuries," USA Today, March 5, 3009; Denise Grady, "Brain Injuries Are Seen in New Scans of Veterans," NY Times, June 1, 2011; "Mental Health Injuries Scar 300,000 U.S. Troops," MSNBC, April 17, 2008.
[15] Lizette Alvarez, "War Veterans' Concussions Are Often Overlooked," NY Times, August 25, 2008.
[16] Armen Keteyian, "VA Hid Suicide Risk, Internal Emails Show," CBC News, July 30, 2010.
[17] Allison Churchill, "The Military Is Losing More Troops to Suicide than Combat," Business Insider, October 25, 2012; Helen Pow, "More U.S. Troops Committing Suicide Than Being Killed Fighting in Afghanistan in 'Tough Year' for Armed Services," Daily Mail, October 24, 2012.
[18] Kelley Vlahos, "Surviving War, Falling to Suicide," American Conservative, January 1, 2012; for other similar stories, see also James Dao and Andrew W. Lehren, "Baffling Rise in Suicides Plagues the U.S. Military," NY Times, May 15, 2013.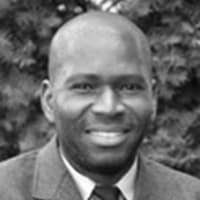 ATTENTION READERS
We See The World From All Sides and Want YOU To Be Fully Informed
In fact, intentional disinformation is a disgraceful scourge in media today. So to assuage any possible errant incorrect information posted herein, we strongly encourage you to seek corroboration from other non-VT sources before forming an educated opinion.
About VT
-
Policies & Disclosures
-
Comment Policy
Due to the nature of uncensored content posted by VT's fully independent international writers, VT cannot guarantee absolute validity. All content is owned by the author exclusively. Expressed opinions are NOT necessarily the views of VT, other authors, affiliates, advertisers, sponsors, partners, or technicians. Some content may be satirical in nature. All images are the full responsibility of the article author and NOT VT.