…by Jonas E. Alexis

Harvey Weinstein is no longer a god.[1] He has finally realized that he is not as invincible as he once thought. Back in 2015, he said that he and his gangs in Hollywood would have to get organized in order to kick the so-called anti-Semites "in the ass." He said:
"We're gonna have to get as organized as the mafia. We better stand up and kick these guys ['Anti-Semites'] in the ass. We just can't take it anymore [from] these crazy bastards. Too bad that movies can't all be like Inglorious Basterds, where Hitler gets what he deserves."[2]
Weinstein has been kicking the so-called anti-Semites "in the ass" since the founding of his movie company, Miramax and now the Weinstein Company. This is exactly what Weinstein himself said:
"I think it's time that we, as Jews, get together with the Muslims who are honorable and peaceful — but we [also] have to go and protect ourselves. We have to build, once again, back into the breach. There's a quote from Kurt Vonnegut's book The Sirens of Titan and it always was the motto of Miramax and now The Weinstein Company.
"It says, 'Good can triumph over evil if the angels are as organized as the mafia.' That's how we built our company! And, unfortunately, we [Jews] are gonna have to get as organized as the mafia. We just can't take it anymore. We just can't take these things. There's gotta be a way to fight back….We need to stand up and kick these guys in the ass.'
"While we must be understanding of our Arab brothers and our Islamic brothers, we also have to understand that these crazy bastards [Arab and Islamic extremists] are also killing their own — they're killing neighbors, they're killing people from all sorts of different races.
"And, unlike World War II, when we didn't act right away and we paid the price, we better start acting now. Trust me, I'm the last guy who wants to do anything about it, but I realize if we don't, we will perish. We can't allow the bad guys to win. So, as they say in The Godfather, 'back to the mattresses,' and back to the idea that we will not ever forget what happened to us."[3]
When Inglorious Basterds was finally released, which was described as a "Jewish wish-fulfillment fantasy" by "kosher porn" director and actor by Eli Roth,[4] Jewish producer Lawrence Bender told director Quentin Tarantino:
"As a fan, I thank you. As a producer, I thank you. As a member of the Jewish tribe, I thank you, mother fucker, because this movie is a fucking Jewish wet dream."[5]
Bender said elsewhere, "Quentin, you are about to make your Bar Mitzvah movie; you are going to be officially let into the tribe'" and celebrated "we're getting to live out a fantasy of revenge, getting to do what every Jew probably dreamed of."[6]
So, the plot thickens. The Weinstein Company was producing movies in order to essentially afflict vengeance on so-called anti-Semites. In other words, movies like Django Unchained, The Libertine, Mrs. Henderson Presents, Black Christmas, Hannibal Rising, Vicky Cristina Barcelona, The Reader, Piranha 3D, Dirty Girl, Kill Them Softly, Sin City: A Dame to Kill For, The Hateful Eight, Sex, Lies, and Videotape, among others, are propaganda. One of the goals and purposes of those movies, as Eli Roth would have put it, is to "fuck an entire generation."[7]
——————————————-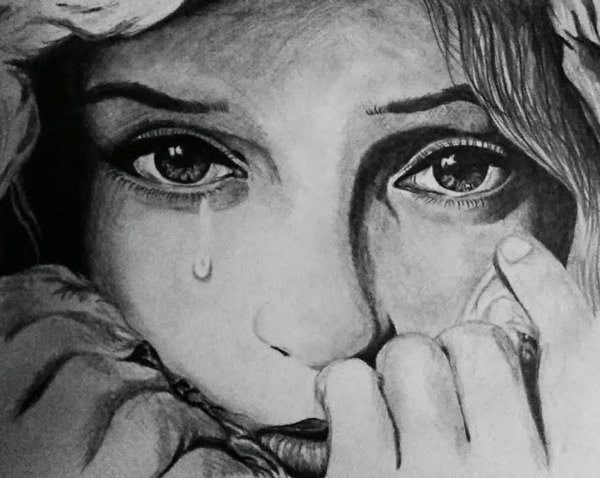 It has been reported that Harvey Weinstein has been sexually harassing actors and other women for decades and paid them off so that they could shut their mouths.[8] Now he is apologizing for his behavior.
Weinstein invited actress Ashley Judd to the Peninsula Beverly Hills hotel and asked her if she could "give her a massage or she could watch him shower," something that completely shocked the promising actress. She recounted: "How do I get out of the room as fast as possible without alienating Harvey Weinstein?"[9]
This was hardly an isolated case.
"In 2014, Mr. Weinstein invited Emily Nestor, who had worked just one day as a temporary employee, to the same hotel and made another offer: If she accepted his sexual advances, he would boost her career, according to accounts she provided to colleagues who sent them to Weinstein Company executives.
"The following year, once again at the Peninsula, a female assistant said Mr. Weinstein badgered her into giving him a massage while he was naked, leaving her "crying and very distraught," wrote a colleague, Lauren O'Connor, in a searing memo asserting sexual harassment and other misconduct by their boss.
"'There is a toxic environment for women at this company,' Ms. O'Connor said in the letter, addressed to several executives at the company run by Mr. Weinstein."[10]
Weinstein, according to the New York Times itself, has been doing this for "at least three decades." This has been
"documented through interviews with current and former employees and film industry workers, as well as legal records, emails and internal documents from the businesses he has run, Miramax and the Weinstein Company. During that time, after being confronted with allegations including sexual harassment and unwanted physical contact, Mr. Weinstein has reached at least eight settlements with women."[11]
So, was the Weinstein Company operating like the mafia or some kind of gangs? You bet. "Mr. Weinstein enforced a code of silence; employees of the Weinstein Company have contracts saying they will not criticize it or its leaders in a way that could harm its 'business reputation' or 'any employee's personal reputation,' a recent document shows. And most of the women accepting payouts agreed to confidentiality clauses prohibiting them from speaking about the deals or the events that led to them."[12]
There is more: "But movies were also his private leverage."[13] Weinstein reached a $100,000-settlement with actress Rose McGowan in 1997. She was just 23 years old at the time. Ove the years, Weinstein had moved from one victim to the next. In 2015,
"Weinstein had invited Ambra Battilana, an Italian model and aspiring actress, to his TriBeCa office on a Friday evening to discuss her career. Within hours, she called the police. Ms. Battilana told them that Mr. Weinstein had grabbed her breasts after asking if they were real and put his hands up her skirt."[14]
Lauren Sivan, a Fox News reporter, declared that she was cornered by Weinstein back in 2007 in front of her Manhattan nightclub. What did Weinstein do? Well, he masturbated in front of her.[15] English actress Jessica, then 19 years old, said that Weinstein asked her to audition in a bikini. When she refused, she lost the job.[16]
Lisa Campbell, who worked as a freelance script-reader for the Weinstein company, said that Weinstein once asked her to "jump in the bath" with him. Campbell, of course, was stunned. She said: "My immediate reaction was fury. I'm a mother, a bloody grown-up, not some naive ingénue; what the hell does he take me for? I also felt fear."[17] She told Weinstein: "If you come back into this room with no clothes on I'm going to fucking lose my temper."[18]
Ontario-based writer Anne T. Donahue lamented:
"When did you meet YOUR Harvey Weinstein? I'll go first: I was a 17-yr-old co-op student and he insisted on massaging my shoulders as I typed. He was my boss at a radio station and liked to me things like why 'girls my age' liked giving blow jobs and not having sex. A GREAT TIME….
"That's the thing about this shit: it's happened to so many of us. And it makes us feel weak and powerless and worthless and full of self-doubt and completely alone … so now I'm talking about it, and figured maybe a few other women would want to talk about what's happened to them, too."[19]
British actress Romola Garai declared: "Like every other woman in the industry, I've had an 'audition' with Harvey Weinstein, where I'd actually already had the audition but you had to be personally approved by him. So I had to go to his hotel room in the Savoy, and he answered the door in his bathrobe. I was only 18. I felt violated by it, it has stayed very clearly in my memory."
Ashley Judd says: "Women have been talking about Harvey amongst ourselves for a long time, and it's simply beyond time to have the conversations publicly."[20] Campbell basically said the same thing: "When a friend sent me the piece about allegations of Harvey Weinstein harassing women, I read the headline and thought: 'That train has taken way too long to pull into the station.'"
The New Yorker has recently declared that Weinstein raped at least 3 women, and actress Asia Argento being one of them. Argento admitted:
"I know he has crushed a lot of people before. That's why this story—in my case, it's twenty years old, some of them are older—has never come out." It has been said that "Both [Mira] Sorvino and Arquette claim that after they rejected Weinstein's advances, their careers suffered."
New evidence shows that Weinstein groped Ambra Battilana Gutierrez's breasts, an Italian model who is now 24 years old. She recorded the incident:
"In the audio, Gutierrez repeatedly rebuffs Weinstein's requests for her to join him in his hotel room. She can be heard asking: 'Why yesterday you touch my breast?' to which he responds: 'I'm used to that.'
"During the course of this exchange, Gutierrez, to the best of Newsweek's knowledge, declines Weinstein's repeated requests 12 times. That includes outright saying 'no,' as well as phrases including 'I don't want to,' 'I can't,' and 'I wanna leave.'"
Weinstein was more concerned about being fired from his company than anything else. He wrote a letter to his board member saying in part: "My board is thinking of firing me. All I'm asking, is let me take a leave of absence and get into heavy therapy and counseling. Whether it be in a facility or somewhere else, allow me to resurrect myself with a second chance."[21]
Now, here is something very interesting. Lisa Bloom, the Jewish "power lawyer who helped topple Bill O'Reilly,"[22] was representing Harvey Weinstein! Bloom also represented the women who have accused Bill Cosby and Donald Trump of sexually groping them. Bloom has jumped on a different boat.
There is no way that Boom can explain this phenomenon in any logical sense. It is perfectly safe to say that she was doing this because she and Weinstein are Jewish.
Bloom has recently resigned. It was not because she felt that her position would backfire or that she betrayed the feminist movement. In fact, she slammed the New York Times for exposing Weinstein. She resigned because "at least two board members [of the Weinstein Company] did not approve of her approach."[23]
The Weinstein debacle has engendered an interesting discussion in the media. What implicitly tells us is that the sexual revolution was wrong, that there is something called morality, and that this morality is obviously universal.
The debacle also teaches us that actors, actresses, and Hollywood directors have to be held accountable for their craft. If they continue to sell themselves for money, power, and fame, if they continue to corrupt the young and the restless, and if they continue to come up with stupid excuses as to why they are making movies like A History of Violence, then we just can't take them seriously when they say that they are being harassed. This is not to let people like Weinstein off the hook. We will take those artists seriously when they start playing by the moral rule.
Rashida Jones has recently declared that "it's great that women are speaking out." Well, who is speaking out for the children in America and much of the world—children whose lives have been ruined by Hollywood propaganda? Do these people mean to tell us that they do not know that Hollywood violent crimes have had and continue to have a devastating effect on children in America and much of the world? Don't they remember Ted Bundy? Don't they read the scholarly literature?
In a similar tone, Jennifer Lawrence has recently said that she was "deeply disturbed to hear the news about Harvey Weinstein's behavior." Is she deeply disturbed about some of the movies she's been involved in? How about the recent movie Mother? Who is she really kidding?
---
[1] Hermione Hoby, "Harvey Weinstein: fall of Hollywood player they once called 'God,'" Guardian, October 8, 2017.
[2] Scott Feinberg, "Harvey Weinstein Urges Jews to Take on Anti-Semites: 'Kick These Guys in the Ass,'" Hollywood Reporter, March 24, 2015; see also Joel Bel Bruno, "Harvey Weinstein Has Choice Words About Anti-Semites," LA Times, March 25, 2015.
[3] Feinberg, "Harvey Weinstein Urges Jews to Take on Anti-Semites: 'Kick These Guys in the Ass,'" Hollywood Reporter, March 24, 2015.
[4] Ben Child, "Quentin Tarantino Takes Inglorious Basterds to Israel," Guardian, September 16, 2009.
[5] Andrew O'Hehir, "Is Tarantino Good for the Jews?" Salon, August 13, 2009.
[6] Ami Eden, "'Inglourious Basterds' at JTS," Jewish Telegraphic Agency, Dec. 18, 2009.
[7] Stuart Dredge, "Netflix series Hemlock Grove: 'People want their horror horrific,' says Eli Roth," Guardian, April 10, 2013.
[8] Jodi Kantor and Megan Twohey, "Harvey Weinstein Paid Off Sexual Harassment Accusers for Decades," NY Times, October 5, 2017.
[9] Ibid.
[10] Ibid.
[11] Ibid.
[12] Ibid.
[13] Ibid.
[14] Ibid.
[15] Denis Slattery, "Harvey Weinstein accused of masturbating in front of former Fox News reporter in NYC nightclub," NY Daily News, October 7, 2017; Daniel Roth, "Former Fox News reporter claims that Harvey Weinstein masturbated into a plant pot in front of her after cornering her in a New York restaurant," NY Daily News, October 7, 2017.
[16] Nicole Bitette, "Actress Jessica Hynes claims Harvey Weinstein asked her to audition in a bikini," NY Daily News, October 6, 2017.
[17] Valerie Edwards, "Harvey Weinstein stripped, asked me to jump in the bath and 'soap him' at the Savoy, claims the Earl of Cawdor's daughter," Daily Mail, October 9, 2017.
[18] Ibid.
[19] Jenavieve Hatch, "11 Women Share Their First 'Harvey Weinstein' Moments Of Workplace Sexual Harassment," Huffington Post, October 5, 2017.
[20] Rachel Desantis, "Rose McGowan shares cryptic message amid Harvey Weinstein allegations," NY Daily News, October 5, 2017.
[21] Jenna Amatulli, "Harvey Weinstein Pens 'Desperate Email' To 'CEOs, Moguls' Before Firing," Huffington Post, October 9, 2017.
[22] Ashley Cullins, "Meet Lisa Bloom, the Power Lawyer Who Helped Topple Bill O'Reilly," Hollywood Reporter, April 26, 2017.
[23] Twohey and Johanna Barr, "Lisa Bloom, Lawyer Advising Harvey Weinstein, Resigns Amid Criticism From Board Members," NY Times, October 7, 2017.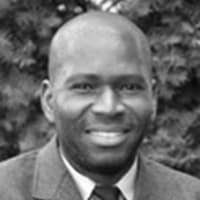 ATTENTION READERS
We See The World From All Sides and Want YOU To Be Fully Informed
In fact, intentional disinformation is a disgraceful scourge in media today. So to assuage any possible errant incorrect information posted herein, we strongly encourage you to seek corroboration from other non-VT sources before forming an educated opinion.
About VT
-
Policies & Disclosures
-
Comment Policy
Due to the nature of uncensored content posted by VT's fully independent international writers, VT cannot guarantee absolute validity. All content is owned by the author exclusively. Expressed opinions are NOT necessarily the views of VT, other authors, affiliates, advertisers, sponsors, partners, or technicians. Some content may be satirical in nature. All images are the full responsibility of the article author and NOT VT.