There seems to be a battle between Steve Bannon, Ivanka Trump and Jared Kushner again. Bannon called Ivanka the "queen of leaks," and Kushner "immature" and "a fount of bad advice."[1] Bannon doesn't stop there. Bannon said that Trump is "like an 11-year-old child" who is just learning the alphabet of foreign policy.[2]
Ivanka returned the favor by calling Bannon a "fucking liar." Bannon continued to bring down Kushner by saying: "He doesn't know anything about the hobbits or the deplorables. The railhead of all bad decisions is the same railhead: Javanka."
With respect to the firing of former FBI director James Comey, Bannon declared: "It's the dumbest political decision in modern political history, bar none. A self-inflicted wound of massive proportions."[3]
Rick Tyler, a Republican analyst and co-founder of consulting firm Foundry Strategies, seems to agree with Bannon. Tyler declared:
"These things are very difficult when family is involved with any elected official. They have a different relationship with the principal and it's very difficult to work around if there's a problem. I don't know what Jared and Ivanka bring to the administration. Some said they were going to moderate the president and keep him presidential but there's not much evidence of that. I think a lot of advice they provided to the president has not been good."[4]
This is not the first time that Steven Bannon and Jared Kushner got into a political fist fight. Last April, Bannon actually called Kushner a "cuck" and a "globalist."[5] One administration official declared then, "[Steve] recently vented to us about Jared being a 'globalist' and a 'cuck'…He actually said 'cuck,' as in 'cuckservative.' There's a big fight [going on]. It's all about policy. There's tension [between them] on trade, health care, immigration, taxes, [terrorism]—you name it."[6]
Bannon, the senior official added, "has a very specific vision for what he believes, and what he shares [ideologically] with Trump. And he has for a long time now seen [Jared] as a major obstacle to achieving that."[7]
Bannon was removed from his post during the same time that the US attacked Syria. "The official also said that the removal had been planned for a while and that it was 'in the works from the day' Bannon met National Security Adviser H.R. McMaster."[8]
Bannon was and probably still is a puppet of the Israeli regime. In fact, he worked with Netanyahu to deconstruct John Kerry's constructive criticism of the Israeli settlements.[9] Bannon once called himself the "Thomas Cromwell in the court of the Tudors,"[10] and there is no doubt that he is a flaming Zionist and is willing to follow the Zionist narrative wherever it leads.
Joel Pollak, an Orthodox Jew and a senior editor for Breitbart News, Steve Bannon's Zionist flagship, declared: "I can say, without hesitation, that Steve is a friend of the Jewish people and a defender of Israel…"[11] Breitbart News itself, the Jewish Daily Forward tells us, "was born to defend the Jewish state."[12]
Larry Solov, Breitbart's CEO and president, declared that the nuts and bolts of Breitbart is Israel. He wrote: "One thing we specifically discussed that night was our desire to start a site that would be unapologetically pro-freedom and pro-Israel. We were sick of the anti-Israel bias of the mainstream media."[13]
Here we see the connection between the Israeli regime and the alt-right. "Under Bannon's leadership, the site became one of the best known platforms and gateways for the alt-right…Richard Spencer, a founder of the political movement who advocates for the creation of a 'white ethno-state,' called Breitbart a 'gateway' to alt-right ideas and writers.'"[14]
Pamela Geller and David Horowitz have praised Breitbart for its unflinching Zionist stand. This seems to suggest that there is an incestuous relationship between Richard Spencer's position and Zionism itself. In fact, Spencer called himself "a White Zionist."[15] In that sense, he said, "Israel should respect someone like me."[16]
In other words, Spencer is doing for white nationalism what Zionism is doing for America, Israel, and much of the West. The issue got even more interesting when Spencer declared that, according to the Israeli newspaper Haaretz, "he 'respects Israel' and that he would 'respect' the decision to move the U.S. Embassy from Tel Aviv to Jerusalem."[17] It gets better:
"In an August 2010 article called 'An Alliance with the Jews,' published on his Radix Journal website, Spencer argued that Israel could become an ally of white nationalists in the United States. He wrote that in the face of the threat of nuclear weapons in countries hostile to Israel, there would be 'hard-liners' in Israel who would prefer to see the extreme right in the White House."[18]
Here again we are seeing the political inadequacies of the alt-right. It is essentially Zionism upside down. As I have demonstrated in the past, the alt-right is not based on the moral order or practical reason. Its fundamental pillar is Darwinism.
Whether people like Richard Spencer like it or not, the alt-right and Zionism philosophically have a kindred spirit. We have touched on these issues in the past, when we examined the abject failure of people like Kevin MacDonald.
---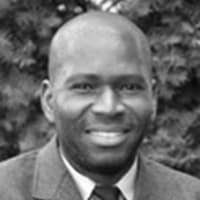 ATTENTION READERS
We See The World From All Sides and Want YOU To Be Fully Informed
In fact, intentional disinformation is a disgraceful scourge in media today. So to assuage any possible errant incorrect information posted herein, we strongly encourage you to seek corroboration from other non-VT sources before forming an educated opinion.
About VT
-
Policies & Disclosures
-
Comment Policy
Due to the nature of uncensored content posted by VT's fully independent international writers, VT cannot guarantee absolute validity. All content is owned by the author exclusively. Expressed opinions are NOT necessarily the views of VT, other authors, affiliates, advertisers, sponsors, partners, or technicians. Some content may be satirical in nature. All images are the full responsibility of the article author and NOT VT.