Health Editor's Note:  I thought I would throw this into the mix for the holidays.  Here is a bit of light reading with a bit of analysis thrown in. Instead of an article on health or history, I will would give to you, and especially for those who love Shakespeare, a bit of fluff….Carol
Here is a comparison of Midsummer Night's Dream theater productions by British directors Peter Brook. Adrian Noble, and Peter Hall.  What better way to explore Shakespeare's Dream than by using his fellow citizens?
To obtain information about the productions that I explored I used theatrical reviews, from the New York Times as well as from Variety, the books, Peter Brook: Oxford to Orghast, Shifting Point, and The Empty Space written by Peter Brook, On Directing Shakespeare: Interviews with Contemporary Directors by Ralph Berry, and various internet sources about Peter Brook, Adrian Nobel, and Peter Hall and the BBC video "A Midsummer Night's Dream: What To Make of Magic."  I have compared the use of stage devices, the rude mechanicals, and the character, Puck, in the three productions.
In the 20th century one of the most influential theater productions has been Peter Brook's Midsummer Night's Dream brought first to the stage in London in 1970, then toured the United States.   This particular play caused quite a controversy because Brook created a very unusual physical production and atmosphere in which only the poetry of the Bard mattered. One might say that this was the high-water mark for Shakespeare's comedy and all who have come after Brook have sought to attain a new level.
Brook's production is described as poetry, ballet, ritual, and circus rolled into one.   This play, which asks the viewer to focus on the nature of love, removes all manner of barriers to the realization of love.  The deliberate "less is more" concept allows the viewers to focus on the words and interactions rather than the grand spectacle that Midsummer Night's Dream has become, especially in film productions.
Clive Barnes, theater critic for the New York Times, wrote in his review of January 1971, "Once in a while, once in a very rare while, a theatrical production arrives that is going to be talked about as long as there is a theater, a production that, for good or ill, is going to exert a major influence on the contemporary stage."  He continues that this production was the best he had ever seen (reminder that this was in 1970).
He felt that Brook had a great insight into Shakespeare and could not praise Brook enough for his originality. He reported that Brook made the play seem to have been written very recently albeit by someone with an archaic turn of phrase, a boundless gift for poetry, and no ability to write stage directions.  Barnes also says that Brook stages the play with only its sense and meaning and that it is as if he had worked in collaboration with Shakespeare in producing the play.
For stage devices Brook used deliberate radicalism.  The artificial theater was highlighted by a brilliantly lit, white box set of three walls, which replaced the traditional forest scene normally used for the "Dream."  Everything was revealed, leaving very little to the imagination.  The play opened without a curtain with all the company juggling and tumbling.
The other actors watched the action on the stage from a balcony around the stage area.  Across the rear of the stage were two white doors and on top of the walls were battlements where musicians could sit and play, actors could run in and wait, or scenery could be dangled into the stage.
The white stage gave a sense of distance but was also intimate.  The actors are never uninvolved and this is done to keep tension high.  The on and off-stage areas can be seen.  Coiled wire acted like trees and the coils could be seen through but still represented "something there."
In addition, there was use of the vertical space so the floor did not become too crowded with the different scenes of various human and fairy and human and fairy meetings.  Some coming and going was accomplished from above by the use of a counter-weight system to move the trapeze bars.  Actors shinny up and down vertical ladders and walk on enormous stilts. In the same wedding of Titania and Bottom, Oberon, in a purple gown, swings across on a trapeze to Mendelssohn's wedding march.
In a discussion in 1971 with Midsummer Night's Dream cast members and Brook as guests of the Drama Desk, Brook mentioned that he chose the "Dream" for production because that was the one play that he would like to do at Stratford.  He felt that the time was right.  He did not think the play could be adequately presented through second hand imagery.
When asked why he used the circus format, he replied that they did not think of the play as a circus but rather a celebration of the play-within-the-play-within-the-play. His reason for using the white walls is that they were already there.  In England, it is not unusual to produce a play with little scenery or costumes.  The white walls were there not as a statement but to eliminate, they sought a "nothingness" which is what a bare stage is.  If there is a nothingness, something can be conjured up and then made to disappear.
Adrian Noble's 1994 production, contained deliberate allusions to Brook's atypical refashioning of the play.  In Noble's production, there is also a bareness of the stage with blood red walls and Titania's bed is a giant upturned red umbrella.   As did Brook, Noble used vivid colors.  It soon becomes clear, however, that Mr. Noble has his own imagistic agenda.  Everyday objects are cast in a rainbow of sharp colors in the manner of a Surrealist painting.
The nighttime world is created by a constellation of flickering, oversize light bulbs and umbrellas become airborne vehicles for the fairies; and, above all, there are doors that materialize magically in the enchanted forest and that are opened and slammed with the meticulously timed frenzy of a farce.
Doors, of course, are what lead us from one world to another, and here they appear to represent the passage between waking and sleeping worlds. The nighttime in Noble's play is dream time, since whenever the characters go to sleep; they levitate as they ascend into the air above the stage.
Brook required a blazing lit stage that would virtuously cast no shadows.  Not even shadows when the actors are on the trapezes suspended over the stage.  A very brilliant light was concentrated within the empty space.  The ladders going to the upper level of the set-box and the set-box itself was given less illumination.  There was a forceful use of light on the minimalist of a stage.
Brook felt that conventional lighting would divert the attentions of both the actors and the audience.  When the production came to New York, Brook had the stage lighting at one-half their intensity and then when the actors entered the stage the lights were brought up to full illumination.
Peter Hall's production at the Ahmanson Theater in Los Angeles in 1999 also used a minimal set but focused on lighting techniques and costumes.  He used the Flying Pig Systems' Whole Hog II console with software to present focuses and colors, which could be set in seconds rather than the hours it usually took.
The lighting that was used gave an other-worldly quality with soft break up gobos or in blues and greens.  These were used to try to keep a sense of always being in the forest with follow spots on Titania and Oberon to accent their faces while the rest of the set was dappled as inside a deep forest.
There was a different treatment of the rude mechanicals in each production.  The class structure in the time frame of the play assumes that because the people are working, and the mechanicals were from the working class, are empty-headed and comical, and to be laughed at.  There is a great feeling of superiority toward workmen trying to do a play in the tradition of the time.
The play seems to show accurate observations of class differences and social levels.  But when the audience hears Pucks words, "Lord, what fools these mortals be" Shakespeare did not spare anyone.  The aristocratic and the mechanicals are put onto the same playing field.
The mechanicals are concerned that if they commit an error they will be hanged.  They are afraid of the authorities, but are irresistibly attracted to the "sixpence a day" which will help them to escape their poverty.  These men have always worked with their hands, but now they apply their sense of "craftsmenship" to their imaginations and they make huge efforts to put on their play but in doing so with such great earnestness appear awkward and clumsy.
In putting so much of themselves into preparation for and commitment to the perfect" play; they endear themselves to the audience. Bottom has been given one of the most elegant speeches (4.1.204-207) as he describes the deepest sense of wonder in his comically confused burlesque of St. Paul (Corinthians 2:9). "The eye of man hath not heard, the ear of man hath not seen, man's hand is not able to taste, his tongue to conceive, nor his heart to report what my dream was."
Brook's production has Bottom wearing a button dog nose of a Disney dog and the ears of a wolf, one of the mechanicals strips to shorts that look as though they are made out of the Union Jack and are grounded on the floor of the stage. Bottom was able to show his facial expressions since he did not use a mask.
The rude mechanicals in Adrian Noble's 1996 production at the Lunt-Fontanne Theater in New York are in modern dress.  One mechanical arrives on bicycle, another is wearing an umbrella hat, Quince wears a bowler, Flute a Fair Isle sweater, and Bottom a black leather jacket.   Bottom the Weaver spends most of his time onstage as a familiar figure of burlesque, an enthusiastically bad amateur thespian. However, there is a heart-tugging moment, in the play-within-the-play in the comedy's last act, when he shows he is made of finer stuff.
In the two plays that I could get information about the character of Puck, who carries out the wishes of the fairy king, Oberon there is a decided difference in character treatment.  In Brook's production, Puck's magic flower is a spinning juggler's plate, which creates a humming sound.
This is a decided move away from the usual flower prop.  Puck runs on stilts, swings on a trapeze, and juggles plates and wears a yellow jumpsuit.  In Hall's production, Puck (Richard Thomas) is very agile, unselfconscious and half-naked.  This Puck displays canine loyalty to Oberon, who actually rubs Puck's belly as he would a dog's belly.
It is interesting that the Brook's play first performed in 1970 in England would greatly influence other stage productions to such a large degree.  These performances focused on Shakespeare's poetry and prose rather than on the glitz of the film productions.
Perhaps to strip away extraneous scenery, props, and pageantry allows a better understanding of what Shakespeare was actually saying in this play about dreams, love, marriage, good and mischievous fairies, and the common man's production of a play within a play at court and these words are more clearly understood without the distractions of what has become the modern-day car chase.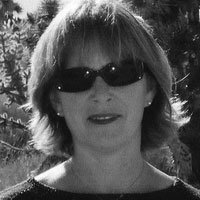 Carol graduated from Riverside White Cross School of Nursing in Columbus, Ohio and received her diploma as a registered nurse. She attended Bowling Green State University where she received a Bachelor of Arts Degree in History and Literature. She attended the University of Toledo, College of Nursing, and received a Master's of Nursing Science Degree as an Educator.
She has traveled extensively, is a photographer, and writes on medical issues. Carol has three children RJ, Katherine, and Stephen – one daughter-in-law; Katie – two granddaughters; Isabella Marianna and Zoe Olivia – and one grandson, Alexander Paul. She also shares her life with her husband Gordon Duff, many cats, and two rescues.
ATTENTION READERS
We See The World From All Sides and Want YOU To Be Fully Informed
In fact, intentional disinformation is a disgraceful scourge in media today. So to assuage any possible errant incorrect information posted herein, we strongly encourage you to seek corroboration from other non-VT sources before forming an educated opinion.
About VT
-
Policies & Disclosures
-
Comment Policy
Due to the nature of uncensored content posted by VT's fully independent international writers, VT cannot guarantee absolute validity. All content is owned by the author exclusively. Expressed opinions are NOT necessarily the views of VT, other authors, affiliates, advertisers, sponsors, partners, or technicians. Some content may be satirical in nature. All images are the full responsibility of the article author and NOT VT.