The Senior Editor
Jim and I did the play by play for Press TV which forced me to watch the State of the Union.  It was painful.  Most offensive was the selection of crime victims and heroes that draft dodger and scamster Trump paraded out, cheap exploitation.
Throughout the crowd were carefully spaced uniformed military, in every shot, covering for Trump's own history of cowardice and evasion.
Let's start with the worst of it, his claim of beating ISIS.  We know, and we really know, that Trump takes orders from Israel.  They ran the ISIS HQ in Raqqah and there was no battle there, though Donald managed to parade a hero for the crowd.
The US trucked, according to Russian, Syrian and Turkish, along with Kurdish sources as well, including tons of proof, YouTube is filled with it, ISIS fighters from Raqqah to be pampered and rearmed and used for more US backed atrocities.
We long knew the Raqqah command center was staffed with Saudi, Qatari and Israeli officers and included a poison gas facility run by Turkey in a bunker under a stadium.  Back in 2015, a Russian trained team of Syrian Special Forces captured 5 officers including one Turkish chemical weapons specialist.
Around the same time, another Israeli officer was captured.  Israel disputes some of the report.  They claim the captured officer was only a Colonel.  From VT, October 19, 2015.
"The Foreign Affairs High Representative at the USA Parliament and Secretary General of the "DESI" European Department for Security and Information Ambassador Dr. HAISSAM BOU-SAID confirmed that Iraqi popular Army captured an Israeli officer whose name is Yussi Elon Shahak, based on the Intel provided by the "US international Parliament and European Department for Security and Information." The officer's rank is Brigadier and his military No is  Re 34356578765Az231434. This reminds us of the Israeli Brigadier killed in the Syrian city of Quneitra, while meeting with the leaders of the terrorist groups."
Trump didn't originate ISIS, that goes back, perhaps to the Bush/Petraeus era when it was decided that Saudi backed Wahhabist/Sunni terrorism was cheaper than paying American mercenaries to stage color revolutions.
Trump has only taken it to the next level.
Now we are going to take a second or two to talk about how Trump fixed the VA.  What was being fixed by General Shenseki, who was forced out during Obama's presidency by GOP hacks trying to cut VA funding, has gotten much worse under Trump.
Trump didn't invent the Care Choice program, it never worked well, he simply killed it off.  I am a Care Choice patient for pain management and neurology after Trump funding juggling, read "cuts" made specialist appointments for vets impossible.
When you can't see a VA specialist, mostly because they don't exist, you can see a private physician.  You can "see" a specialist but you can't be "treated" by a specialist.  The Care Choice program authorizes "visits."  Like going to a museum or the zoo.
If you need physical therapy or injections or surgery, Care Choice can't do that.  The VA can't either.  So, let's say you were in a helicopter crash or an IED incident, I have been in both, and require surgery in several areas, waiting lists are still measured in decades.
I am 15 years waiting for a knee replacement.  I was told to use a walker.  I run 2 to 3 miles a day instead of using a wheel chair or walker.
As for Trump firing bad employees, let's be clear.  Trump is on a witch hunt for whistle blowers across every department.  Today his CDC director quit after being exposed as a recent tobacco investor.  Considering the Attorney General is a former "Grand Klaxxon" of the KKK, you see where things are going?
Now for some real talk about infrastructure.  During the Obama administration, the entire US highway system was rebuilt.  Near me, from Finley, Ohio to the Michigan Upper Peninsula, including US 23, I 75, I 96, I 94 and over half the bridges were entirely rebuilt.
The interchanges at US 23/I75 and I 475 along with the US 23 and I 96 system are among the biggest boondoggle infrastructure projects in history.
We have all new sidewalks, new sewers, new roundabouts nobody understands, have lived with construction and closed roads for years.  For the first time, I 75 to Detroit has real pavement and I 96 is in real concrete.  My point?  America's highways are the dream of the world, new bridges, added lanes, new roads, bridges and curbs in places nobody drives or uses, this is how the Obama recovery, which is still going on, came about.
Get real, we have all been living with blocked highways for years, Obama's war on travel, and the fantastic nationwide renewal program Trump is promising is a done deal, we are driving on it and it is fantastic.  No more traffic jams in Toledo, Detroit, Flint, Lansing, Grand Rapids, Kalamazoo, Ann Arbor, Brighton, all from new interchanges, added lanes, new everything and this went on across the nation.
Trump is making it all up.  Not just the interstates, but federal money repaved most of this city and many others with new lanes, new style left turn lanes and has installed roundabouts across Northern Ohio.  While it went on it was a nightmare.  Now, however, driving to Columbus or north to Detroit or to Chicago or Cleveland is an entirely new experience and everyone that lives in this country and owns a car knows everything I am talking about.
The I 75 hour long daily backup in Toledo now moves at 70 mph.  Why the lies?
Keeping it short, Trump wants to reopen Gitmo?  This is in a country where police murder thousands each year?
A nation that  has troops in 80 nations?
A nation caught running biowarfare facilities and using poison gas time and time again despite suppression by "fake Google" and their "fake press" friends.
Yes, kill NAFTA, the Bush/Salinas deal that has cost manufacturing jobs.
However, blaming imaginary terror groups and digging out victims to parade in front of the American people while Trump and his friends are killing thousands a week around Africa and the Middle East…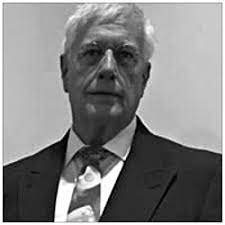 Gordon Duff posted articles on VT from 2008 to 2022. He is a Marine combat veteran of the Vietnam War. A disabled veteran, he worked on veterans and POW issues for decades.
Gordon is an accredited diplomat and is generally accepted as one of the top global intelligence specialists. He manages the world's largest private intelligence organization and regularly consults with governments challenged by security issues.
Duff has traveled extensively, is published around the world, and is a regular guest on TV and radio in more than "several" countries. He is also a trained chef, wine enthusiast, avid motorcyclist, and gunsmith specializing in historical weapons and restoration. Business experience and interests are in energy and defense technology.
ATTENTION READERS
We See The World From All Sides and Want YOU To Be Fully Informed
In fact, intentional disinformation is a disgraceful scourge in media today. So to assuage any possible errant incorrect information posted herein, we strongly encourage you to seek corroboration from other non-VT sources before forming an educated opinion.
About VT
-
Policies & Disclosures
-
Comment Policy
Due to the nature of uncensored content posted by VT's fully independent international writers, VT cannot guarantee absolute validity. All content is owned by the author exclusively. Expressed opinions are NOT necessarily the views of VT, other authors, affiliates, advertisers, sponsors, partners, or technicians. Some content may be satirical in nature. All images are the full responsibility of the article author and NOT VT.