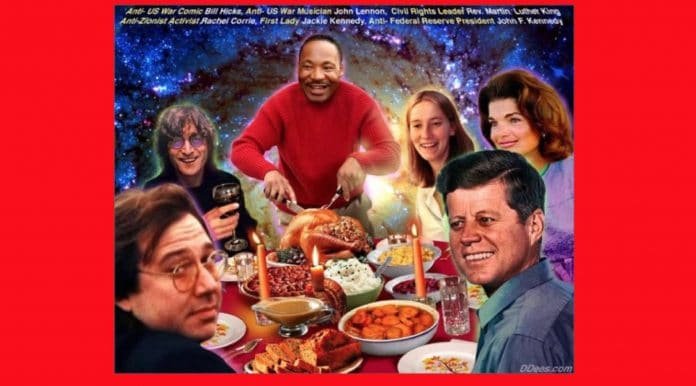 Last Friday, Israel murdered 17 peaceful demonstrators and wounded more than 1500 others. The Palestinian activists were demanding the right to return to the land from which they and their parents and grandparents were ethnically cleansed by Zionist terrorists in 1948 and 1967.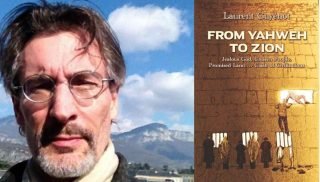 If he were with us today, Dr. Martin Luther Ling, Jr. would be in the forefront of global supporters of the Palestinian Great March of Return—the Palestinian equivalent of the March on Washington. But he has not been with us…for exactly 50 years. Like John and Robert Kennedy, Dr. King was murdered by a Deep State assassination ring.
Approximately the same group of people killed the Kennedies and Dr. King. Who were those people?
All indications suggest that one of them was Lyndon B. Johnson—who Laurent Guyenot, in his new book From Yahweh to Zion, convincingly argues hailed from a crypto-Jewish background and was a lifelong agent of the state of Israel and its organized crime assets. (For an explanation of how Johnson's Vietnam war served the interests of Israel, see Guyénot's new article at Unz.com, "Was Vietnam a Holocaust for Zion?")
Each Kennedy assassination featured a key figure whose presence revealed the identity of the perpetrators. The JFK killing spotlighted Jack Rubenstein a.k.a. "Ruby," a hit man whose boss was Mickey Cohen, chief of the West Coast kosher nostra. Cohen just happened to be America's number one fundraiser for the state of Israel.
According to a declassified US State Department document, Israeli Foreign Minister Golda Meir reacted to the news that Ruby had just killed Oswald with this sentence: "Ruby is alive, Oy vaaboy if we get caught!" (Alan Hart, Zionism, vol. 2, p. 279.)
And the Robert F. Kennedy assassination's real authors tipped their hand by conducting the killing in "Mickey Cohen country" and choosing a Palestinian, Sirhan Sirhan, as the patsy.
So why would this particular "Murder Incorporated" kill Dr. King? Read Laurent Guyénot's From Yahweh to Zion for the full story of the hidden hand behind the 1960s assassination spree. Below is an appetizer.
–Kevin Barrett, VT Editor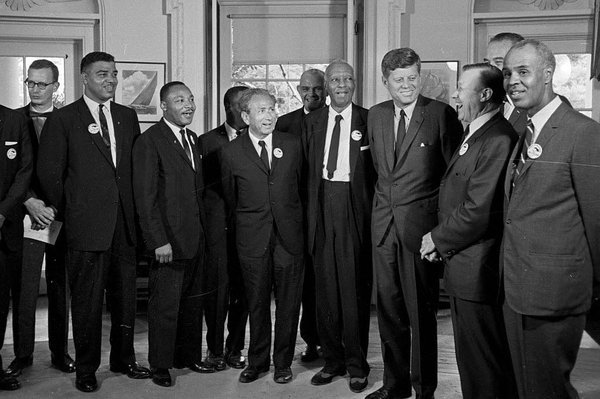 Was Martin Luther King sacrificed by Zion?
Laurent Guyénot
Fifty years ago, on April 4, 1968, Reverend Martin Luther King Jr. was assassinated. The name, portrait, and profile of the alleged lone sniper were broadcast almost instantly. As King's friend and attorney William Pepper has shown in An Act of State: The Execution of Martin Luther King (2003), the mentally deficient James Earl Ray had been handled by some unidentified "Raul", who had arranged for his housing in a room overlooking King's balcony at the Lorraine Motel in Memphis, and for a gun to be found under his window with his fingerprints on it. The lawyer appointed to defend Ray had no trouble convincing him to plead guilty in hopes of receiving leniency from the court. Nobody paid attention when Ray recanted three days later, maintaining his innocence thereafter until his death in 1998.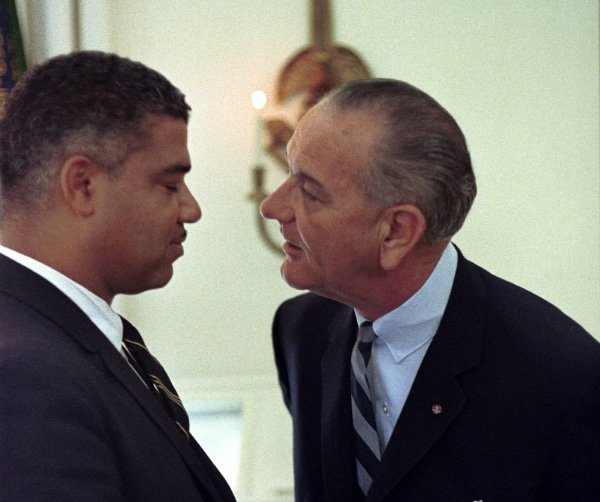 Reverend King had embarrassed Lyndon Johnson's government through his stance against the Vietnam War, and further through his project to gather "a multiracial army of the poor" in a "Poor People's Campaign" that would march on Washington and camp on Capitol Hill until Congress signed a "Declaration of the Human Rights of the Poor." Johnson, who had reaped the benefits of the Kennedys' efforts in favor of civil rights by signing in July 1964 the law that officially banned segregation, could not forgive King for turning against him the sympathy capital that he had garnered in this process. Johnson famously said about his understanding of the benefit of this law: "I'll have those niggers voting Democrat for the next 200 years."[1] In his profoundly racist mind (evidenced by many testimonies), he expected King to remain his grateful nigger and channel toward him all the votes of the black community. Instead, King helped ruin Johnson's reputation.
Since it is seldom pointed out, it is worth emphasizing that King had also strongly disappointed the Jewish-Zionist community, who felt he had never paid back an important debt. King had received strong support—in money, legal advice, media coverage, and other areas—from American Jews, leading to his receiving the Nobel Peace Prize in 1964.
Jews had played a prominent role in the organization of the African-American Civil Rights Movement. From the founding of the National Association for the Advancement of Colored People (NAACP) in 1909, all of its presidents had been Jews until 1975. After the Second World War, the majority of Jewish organizations were involved in the Civil Rights Movement. Jews provided its financial, legal, strategic, and even ideological support. (By contrast, no African-American has been admitted to the major Jewish organizations, much less been allowed to run them). Some African-American leaders such as Louis Farakhan believe that Jews have supported their cause only to hijack it.[2]
One of the best illustrations of this is King's famous march on Washington, DC, which culminated in his famous "I have a dream" speech of August 28, 1963, in front of the Lincoln Memorial. Jews contributed massively to the success of this march. As Seth Berkman recalled on its fortieth anniversary:
"Arnie Aronson was a little-known but crucial organizer; Rabbi Uri Miller recited the opening prayer; Rabbi Joachim Prinz delivered a stirring speech just before King's historic words."
The introductory remarks of Rabbi Joachim Prinz, then chairman of the American Jewish Congress, offer a telling example of Jewish opportunism: "I speak to you as an American Jew," Prinz began.
"As Jews, we bring to this great demonstration in which thousands of us proudly participate a twofold experience: one of the spirit, and one of our history. In the realm of the spirit, our fathers told us thousands of years ago that when God created man, he created him as everybody's neighbor […]. From our Jewish experience of three and a half thousand years, we say: Our ancient history began with slavery and the yearning for freedom."
There followed a brief reminder of Jewish suffering from the ghettos of the Middle Ages to the recent Holocaust. Then, just when we would expect a word about the condition of black Americans, Prinz brushes away the issue: Americans "must speak up and act," he says, "not for the sake of the negro, not for the sake of the black community, but for the sake of the image, the dream, the idea, and the aspiration of America itself."[3]
Then Joachim Prinz stressed that Jews have always taught "that when God created man, he created him as everybody's neighbor." It was the same Joachim Prinz who had, in a book published in Berlin in 1934 (Wir Juden, "We the Jews"), applauded the new racial Nazi laws:
"We want assimilation to be replaced by a new law: the declaration of belonging to the Jewish nation and the Jewish race. A state built upon the principle of the purity of nation and race can only be honored and respected by a Jew who declares his belonging to his own kind."[4]
Jewish support to Martin Luther King was not without strings attached. In return for their support, Zionists expected from King some friendly gesture toward Israel. He was officially invited more than once to Israel, but always politely declined ("too busy"). According to Haaretz,
 "Documents that have come to light 45 years after the assassination of Martin Luther King Jr. show Israel's efforts to woo the civil rights leader—a campaign that never came to fruition."[5]
After the 1967 Six-Day War, black activist movements, such as Student Nonviolent Coordinating Committee, the Black Panthers and the Nation of Islam, became increasingly critical of Israel, and resented the disproportionate presence of Jews in the civil rights movement. King's visit to Israel would have had tremendous impact. Whether or not King was assassinated for failing to pay his debt, it is a matter of record that, after his death, Zionists abused his legacy by pretending he had expressed support for Israel in a letter written to an anti-Zionist friend, containing the following passage:
"You declare, my friend; that you do not hate the Jews, you are merely 'anti-Zionist' […]. And I say, let the truth ring forth from the high mountain tops, let it echo through the valleys of God's green earth: When people criticize Zionism, they mean Jews […]. Anti-Semitism, the hatred of the Jewish people, has been and remains a blot on the soul of mankind. In this we are in full agreement. So know also this: Anti-Zionist is inherently anti-Semitic, and ever will be so."
This letter is a hoax. It first appeared in the book Shared Dreams: Martin Luther King, Jr. & the Jewish Community by Rabbi Marc Schneier (1999), an attempt to fight against rising black anti-Semitism, naively forwarded by Dr. King's son, Martin Luther King III. Although fully proven fake, it has since been reprinted in many books and web pages. The Anti-Defamation League's Michael Salberg used the quote in his July 31, 2001, testimony before the US House of Representatives International Relations Committee's Subcommittee on International Operations and Human Rights.[6] And so King provided, once dead, the very support to Israel that he had always refused to give when alive.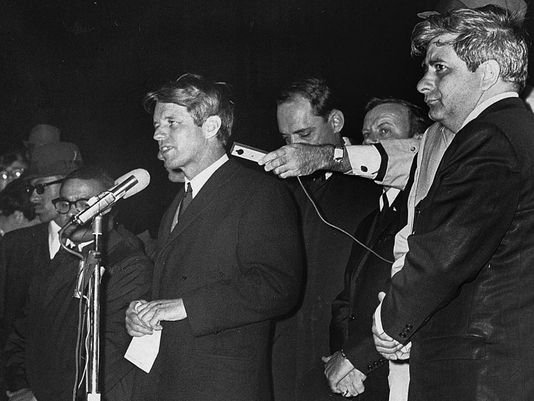 It is interesting to compare this faked pro-Israel stance invented after King's death with the similar process undergone by Robert Kennedy, who was assassinated two months later. (See my article on RFK's assassination on VT).[7] His alleged murderer was described from day one as "a virulent anti-Israeli," and "a young man with a supreme hatred for the state of Israel."[8] On the fortieth anniversary of RFK's death, The Jewish Daily Forward wrote:
"In remembering Bobby Kennedy, let us remember not just what he lived for, but also what he died for—namely, the precious nature of the American-Israeli relationship."[9]
This can only be considered a gross lie, when we know the Kennedy family's long hostility to Jewish power, John Kennedy's pro-Arab policy as president and his power struggle with Ben-Gurion regarding Dimona, and Robert Kennedy's attempt to limit the influence of the Israel lobby as Attorney General in his brother's government (all documented in my books).
For both Martin Luther King's and Robert Kennedy's assassinations, Lyndon Johnson is the primary suspect. But given what we know today of the secret alliance between Johnson and Israel, there can be little doubt that King and Kennedy were sacrificed by the Zionist Power Complex.
[1] Quoted in Ronald Kessler, Inside the White House, Simon & Schuster, 1995.
[2] Kevin MacDonald, The Culture of Critique: Toward an Evolutionary Theory of Jewish Involvement in Twentieth-Century Intellectual and Political Movements, Praeger, 1998, kindle ed. 2013, k. 10865-10918.
[3] Seth Berkman, "The Jews Who Marched on Washington with Martin Luther King," Forward.com, August 27, 2013. Prinz's speech is on www.joachimprinz.com/images
/mow.mp3.
[4] Quoted in Israel Shahak, Jewish History, Jewish Religion: The Weight of Three Thousand Years, Pluto Press, 1994, p. 86.
[5] Ofer Aderet, "How Martin Luther King Jr. avoided visiting Israel," Haaretz, February 23, 2013.
[6] Fadi Kiblawi and Will Youmans, "Israel's apologists and the Martin Luther King Jr. hoax," January 18, 2004, on electronicintifada.net.
[7] "Sirhan Sirhan and the mystery of Islamic synthetic terror," on www.veteranstoday.com/2016/05/14/sirhan/
[8] Jerry Cohen, "Yorty Reveals That Suspect's Memo Set Deadline for Death," Los Angeles Times, June 6, 1968, pages 1 and 12, on latimesblogs.latimes.com/thedailymirror/2008/06/june-6-1968.html. Jerry Cohen, "Jerusalem-Born Suspect Called An Anti-Semite," The Salt Lake Tribune, June 6, 1968, on www.newspapers.com. See also Harry Rosenthal, "Senator Kennedy's support for Israel promoted decision declares Sirhan," The Telegraph, March 5, 1969, on news.google.com
[9] Jeffrey Salkin, "Remember What Bobby Kennedy Died For," Forward.com, June 5, 2008.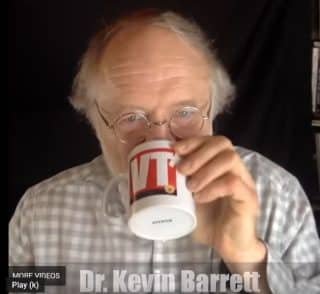 Dr. Kevin Barrett, a Ph.D. Arabist-Islamologist is one of America's best-known critics of the War on Terror.
He is the host of TRUTH JIHAD RADIO; a hard-driving weekly radio show funded by listener subscriptions at Substack and the weekly news roundup FALSE FLAG WEEKLY NEWS (FFWN).
He also has appeared many times on Fox, CNN, PBS, and other broadcast outlets, and has inspired feature stories and op-eds in the New York Times, the Christian Science Monitor, the Chicago Tribune, and other leading publications.
Dr. Barrett has taught at colleges and universities in San Francisco, Paris, and Wisconsin; where he ran for Congress in 2008. He currently works as a nonprofit organizer, author, and talk radio host.
ATTENTION READERS
We See The World From All Sides and Want YOU To Be Fully Informed
In fact, intentional disinformation is a disgraceful scourge in media today. So to assuage any possible errant incorrect information posted herein, we strongly encourage you to seek corroboration from other non-VT sources before forming an educated opinion.
About VT
-
Policies & Disclosures
-
Comment Policy
Due to the nature of uncensored content posted by VT's fully independent international writers, VT cannot guarantee absolute validity. All content is owned by the author exclusively. Expressed opinions are NOT necessarily the views of VT, other authors, affiliates, advertisers, sponsors, partners, or technicians. Some content may be satirical in nature. All images are the full responsibility of the article author and NOT VT.