Natalie Portman has indirectly deconstructed the Israeli narrative that if you are against what Netanyahu has been doing in the Middle East, then you are ipso facto an anti-Semite. Portman, born Neta-Lee Hershlagas, is an Israeli-American. She has recently declined to attend the Genesis Prize ceremony because she said Netanyahu "was to be giving a speech at the ceremony."[1]
Portman was just warming up. She moved on to say that "the mistreatment of those suffering from today's atrocities is simply not in line with my Jewish values. Because I care about Israel, I must stand up against violence, corruption, inequality, and abuse of power. Please do not take any words that do not come directly from me as my own."[2]
Portman continued:
"I'm very much against Netanyahu. Against. I am very, very upset and disappointed that he was re-elected…. "I think a really big question the Jewish community needs to ask itself, is how much at the forefront we put Holocaust education. Which is, of course, an important question to remember and to respect, but not over other things.
"We need to be reminded that hatred exists at all times and reminds us to be empathetic to other people that have experienced hatred also. Not used as a paranoid way of thinking that we are victims."[3]
Portman, whether she liked it or not, effectively shut down the anti-Semitism card which gets thrown out whenever a person criticizes Israeli officials or policies. Obviously no one can jump to the stupid conclusion that Portman is an anti-Semite because she is, according to the Jewish Daily Forward itself, "a prominent spokesperson for women and a liberal Zionist with credentials to spare."[4] In fact, some observers have already realized that to jump on that bandwagon is to commit political suicide. MK Rachel Azaria has said:
"She is totally one of ours, identified with her Jewishness and her Israeliness. She represents the voice of many American Jews, particularly the younger generation. This is a community that has always been a significant anchor for the State of Israel, and the price of losing them may be too high."[5]
Where is Caroline Glick when you need her? You remember she was one of the first Israeli propagandists and ideologues to quickly denounce both John J. Mearsheimer of the University of Chicago and Stephen Walt of Harvard of being anti-Semites for writing The Israel Lobby and US Foreign Policy? We are begging Glick to call Portman an anti-Semite. We would certainly love to watch her commit political oblivion.
In any event, if we were living in a sane world, people like Netanyahu would be spending the rest of their natural lives behind padded cells. Netanyahu in particular has been called "organized crime"[6] by protesters in Tel Aviv, and that is obviously an apt description of this man's political ideology. Jewish scholar Norman Finkelstein also called Netanyahu man "a maniac."
Why? Because no sane person would pride himself in killing innocent babies in Gaza and elsewhere. No sane person would want to overthrow a sovereign country which has been fighting terrorism since 2011. No sane person would want to manipulate an entire country, namely, the United States of America. "I know what America is," Netanyahu said way back in 2010. "America is a thing you can move very easily, move it in the right direction."[7]
Well, the mad man in Tel Aviv has been moving America "in the right direction" since Trump ascended to the Zionist throne. Trump actually sold America to Netanyahu. And what did Trump get in return?
I'll let you be the judge of that.
---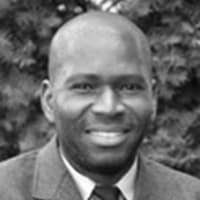 ATTENTION READERS
We See The World From All Sides and Want YOU To Be Fully Informed
In fact, intentional disinformation is a disgraceful scourge in media today. So to assuage any possible errant incorrect information posted herein, we strongly encourage you to seek corroboration from other non-VT sources before forming an educated opinion.
About VT
-
Policies & Disclosures
-
Comment Policy
Due to the nature of uncensored content posted by VT's fully independent international writers, VT cannot guarantee absolute validity. All content is owned by the author exclusively. Expressed opinions are NOT necessarily the views of VT, other authors, affiliates, advertisers, sponsors, partners, or technicians. Some content may be satirical in nature. All images are the full responsibility of the article author and NOT VT.