Former presidential candidate Jill Stein has recently bitch-slapped Benjamin Netanyahu—for good reasons. Netanyahu, as we all know, is mad and sad because many countries aren't following his perpetual lies with respect to the Iran deal.
Netanyahu's prevailing mantra is that Iran lied, Iran lied, and Iran lied. The evidence? He showed pictures. He thinks that fabricated or misleading photos will do the job. He thinks everyone is stupid. He thinks no one has kept a record of what he has been saying about Iran over the past few decades.
Netanyahu was so sure in 1996 that he posited that Iran would have nuclear weapons within five to six months. He lied. But he never ceased to lie in the face of numerous evidence. Now he is summoning nice pictures, which he hopes would convince the intelligence community that he was right all along. He obviously learned that the intelligence community didn't give a damn about the cartoonish drawing he invented a while back. He learned that he had to sell something else. Netanyahu has evolved a bit: he is now showing pictures which appear to be Iran's nuclear sites.
Is the intelligence community aware of those pictures? No, they are only known to Benjamin Netanyahu. The intelligence community has independently declared that Iran has been complying with the Non-Proliferation Treaty and that the Israelis have fabricated things and unleashed them upon the West.[1] So Netanyahu and the Israeli regime are alone.
It gets even worse for the mad man in Tel Aviv. Jill Stein has politically grabbed Netanyahu by the hair of his head and told him what he didn't want to hear. She has recently tweeted:
Let's get this straight:
Israel accused Iran of having a secret nuclear weapons program.


Israel has a secret nuclear weapons program.


Iran complies with all treaties and inspections.


Israel complies with none.

[2]
It does take some courage to say things like that, and we all should applaud Stein for bitch-slapping the mad man in Tel Aviv. Netanyahu has already gone around the world desperately attempting to persuade politicians to drop the Iran deal.[3] The U.S. has also tried to convince German companies to end trade with Iran.[4]
********************************************
Back in 1992, Netanyahu and Shimon Peres said that Iran was close to having nuclear bombs, and soon enough Zionist puppets such as Donald Rumsfeld marshaled the same arguments in 1998.[5] The international community may have had some reservations as to where Netanyahu was going, but they too had to face the wrath of Netanyahu, the foreign potentate.
Once that happened, the president of the United States had to call Netanyahu and beg for mercy, saying that he was in accord with Netanyahu with respect to Iran,[6] despite the fact that a war with Iran without the license of self-defense would be considered an international crime. Even when countries such as India and Pakistan were gaining nuclear warheads, the United States and the Neoconservative machine said nothing,[7] obviously because the Israelis weren't interested in those countries.
Does Iran have that kind of power? Can Iranian officiansl run a "conservative political ad" like Netanyahu did during presidential elections in the United States?[8] Does Iran have the political power to convince the Western world to put sanctions on another country like Israel does?[9] The answer is a resounding no. Only Israel—and King Bibi[10] in particular—has that kind of power.
As we have already seen, Iran signed the Non-Proliferation Treaty, but Israel didn't; Iran allows international inspections, but Israel does not allow any inspections whatsoever. Israel does not even want to discuss the issue.[11] Israel even rejected the international community's call to "join anti-nuclear treaty."[12]
In short, the prevailing vision that Israel is a model for democracy in the Middle East is complete claptrap. If that were the case, then Israel would have embraced the Iran deal because the vast majority of Americans support it.[13] We are dealing with a diabolical regime which seeks nothing less than perpetual wars in the Middle East. So we should give Jill Stein two thumbs up for slapping Netanyahu.
---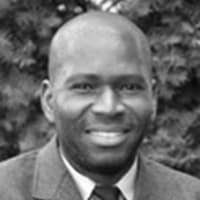 ATTENTION READERS
We See The World From All Sides and Want YOU To Be Fully Informed
In fact, intentional disinformation is a disgraceful scourge in media today. So to assuage any possible errant incorrect information posted herein, we strongly encourage you to seek corroboration from other non-VT sources before forming an educated opinion.
About VT
-
Policies & Disclosures
-
Comment Policy
Due to the nature of uncensored content posted by VT's fully independent international writers, VT cannot guarantee absolute validity. All content is owned by the author exclusively. Expressed opinions are NOT necessarily the views of VT, other authors, affiliates, advertisers, sponsors, partners, or technicians. Some content may be satirical in nature. All images are the full responsibility of the article author and NOT VT.