Imagine the uproar in the Zionist world if the son of Turkey's president happens to say "Fuck Israel." Wouldn't you hear about this in a matter of seconds in the New York Times, the Washington Post, CNN, MSNBC, etc.? Wouldn't the entire Zionist castle go after Turkey?
When Erdogan denounced Israel's recent massacre in Gaza and expelled Israel's ambassador from Turkey, Benjamin Netanyahu's son, Yair, wrote a post saying, "Fuck Turkey."[1] Why does Turkey have to be "fucked"? Well, the country no longer can absorb Israel's diabolical enterprise in the Middle East.
Keep in mind that Turkey, at one point, did support Israel's covert activities in places like Syria. As VT has pointed out in the past, Russia did present irrefutable evidence showing that Turkey was supporting ISIS in Syria. Gordon Duff has also pointed out that Erdogan was "complicit in massive industrial theft in Syria." Even Newsweek declared that ISIS once saw Turkey "as its ally."[2]
But Erdogan seemed to have had a change of heart. He obviously could no longer support Israel's complete machination in the Middle East. He has to support his brothers and sisters in places like Gaza and the West Bank. Erdogan moved on to expel Eitan Naeh from Turkey.
Obviously the Israeli regime thought that that was a bad move. Erdogan is no longer their puppets, so he has to be attacked—or perhaps assassinated. As Gordon Duff has recently pointed out, Israel has already sent his assassination team to Turkey to take Erdogan out of the political landscape:
"A coup is in the planning to begin with the killing of Erdogan. Israel is planning it; we get it from everywhere, particularly our contacts in the Turkish Army. This began long before Erdogan expelled the American and Israeli ambassadors.
"Erdogan simply had enough; when he saw Kushner and Ivanka smiling while 3000 people were being gunned down by the IDF, he exploded."
The plot thickens: Yair meant it when he said that Turkey needs to be "fucked." And Erdogan has been targeted for assassination for quite some time now.[3] Former CIA officer Graham Fuller was accused of attempting to conduct covert activities in Turkey.[4] Robert Baer, a veteran former CIA officer and author, even appeared on CNN and talked about how a military coup could be used in Turkey.[5]
In any event, what we are seeing here is that the Israeli regime is using American tax dollars—at least three billion every year—to destabilize countries in the Middle East. One can also say that this money is probably being used by Netanyahu's son, who spends it on strippers in Tel Aviv and elsewhere. The Times of Israel has reported:
"A stripper on Monday told an Israeli television channel that Yair Netanyahu was a regular customer at strip clubs, following the release of a bombshell recording in which the prime minister's son is heard making disparaging comments about women during a night of excess in a series of Tel Aviv strip clubs."
The unnamed stripper declared: "A few years ago I was working at a strip club in the area of Hamasger Street and one evening I see two guards in suits not associated with the club standing at the door of one of the private rooms where the girls are taken," she said. "I asked my boss, 'what is this?' and he told me, 'Netanyahu's son is there with one of the girls in one of the [private] rooms.'"[6]
Did Yair care about how government-funded resources were being spent? Not really: "She [the stripper] said she found it 'bizarre' Yair Netanyahu was being accompanied by government-funded security guards and apparently didn't make an effort to conceal his identity."[7]
So, my fellow Americans, you want to know what happens to your precious money when you send it to Israel? Ask Yair Netanyahu, and he'll tell you that he takes it to the club and spends it on strippers. In short, your money is supporting Yair and corrupt Israeli officials. Is that really want you want to do with your money? Don't you need to support your family and your fellow Americans?
---
[7] Ibid.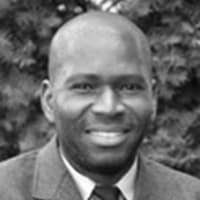 ATTENTION READERS
We See The World From All Sides and Want YOU To Be Fully Informed
In fact, intentional disinformation is a disgraceful scourge in media today. So to assuage any possible errant incorrect information posted herein, we strongly encourage you to seek corroboration from other non-VT sources before forming an educated opinion.
About VT
-
Policies & Disclosures
-
Comment Policy
Due to the nature of uncensored content posted by VT's fully independent international writers, VT cannot guarantee absolute validity. All content is owned by the author exclusively. Expressed opinions are NOT necessarily the views of VT, other authors, affiliates, advertisers, sponsors, partners, or technicians. Some content may be satirical in nature. All images are the full responsibility of the article author and NOT VT.