…by Jim W. Dean, VT Editor
[ Editor's Note: Trump will of course try to spin this to the max, but this story of meeting a few people itself is not much of a deal. Halper has the profile of being a long time asset due to his extensive work with the government and large network of connections.
The whole story may be eclipsed by the big pow wow soon with both Congressional party representatives for a joint White house FBI briefing on the "campaign monitoring" story.
At first only the Republicans were to be briefed, but that went over like a lead balloon with the Democrats, who quickly got a place at the table.
While this diversion is going on, more important is Elliot Cohen's being looked into as being the bag man for getting appointments with Trump, as recent reports claim Ukraine paid him hundreds of thousands for a hook up with Trump, money that could have been used by Cohen to pay off Stormy Daniels.
Would this be the only time that Cohen was used to take bribes for meeting the president? I doubt it. With Trump's background I can't see his leaving all that money on the table.
Lobbyists often get paid big bucks to facilitate in arranging such meetings, with the difference being their acting as registered foreign agents, which Cohen was not. Turning into a government witness becomes much more attractive with a 3 to 5 year sentence.
If Cohen did this multiple times, each one is a felony and this is what can get the charges piled up on you so you are an old man by the time you get out of jail.
We will be learning more about this soon… JD ]

Jim's Editor's Notes are solely crowdfunded via PayPal
Jim's work includes research, field trips, Heritage TV Legacy archiving & more. Thanks for helping. Click to donate >>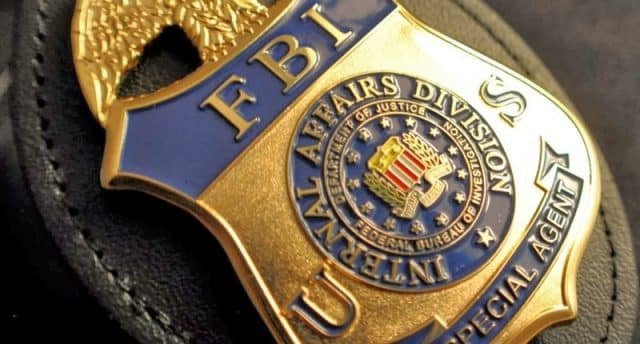 – First published … May 24, 2018 –
Well, it did not take long to dig Mr. Halper out. The Washington Post has followed New York Magazine, Axios and the Wall Street Journal in publishing his name.
Halper is a professor emeritus at Cambridge University, having worked there from 2001 to 2015.
He has a long intelligence association pedigree, including his wife being the daughter of Ray Cline, the famous CIA Intel analyst from the JFK era if the Cuban missile crisis. Cline mentored the young Stephan Halper, becoming his gateway into the US Intel community.
After getting his Phd. at Cambridge he quickly became a long time Republican insider starting with the Nixon administration, Ford, and later with Daddy Bush and Reagan campaigns. This guy is was hardwired into a sweet spot straddling the political and Intel worlds, something I have to suspect that father-in-law steered him into as a great and safe life.
He appears to have done well, with only one minor scrap over political spying on the Carter campaign, which has always been an American staple. At the top of the list is Israel, who nips anyone's political career in the bud if they do not pledge allegiance to Israel. Being middle of the road provides no safety.
If you are not publicly pro-Israel you are targeted and remove when it is cheap to do so. There his never been a prosecution for this large scale political espionage that I am aware of. Prosecutors also have political ambitions, and they know the score.
The Washington Post article does hint at Halper's "other activities" at Cambridge. Both Oxford and Cambridge are the United Nations of espionage. The WaPo article mentions the student and visiting scholars being hosted at Halper's home.
As I am sure Gordon would agree, this is a recruiter's paradise, the perfect funnel for bringing new international talent through one spot where they can be engaged and evaluated in a relaxed, comfortable environment, as to their usefulness back home.
Funding for such operations is a breeze, with grants and sabbaticals galore like the ones mentioned in the WaPo article which mentions their being distributed among "others". I do not say this out of any hostility to Mr. Halper. His cover is blown so he will be in retirement from now on, after a busy and I am sure very interesting career.
Read more at the Washington Post article here.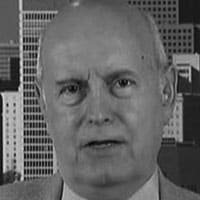 Jim W. Dean is VT Editor Emeritus.  He was an active editor on VT from 2010-2022.  He was involved in operations, development, and writing, plus an active schedule of TV and radio interviews.  He now writes and posts periodically for VT.
ATTENTION READERS
We See The World From All Sides and Want YOU To Be Fully Informed
In fact, intentional disinformation is a disgraceful scourge in media today. So to assuage any possible errant incorrect information posted herein, we strongly encourage you to seek corroboration from other non-VT sources before forming an educated opinion.
About VT
-
Policies & Disclosures
-
Comment Policy
Due to the nature of uncensored content posted by VT's fully independent international writers, VT cannot guarantee absolute validity. All content is owned by the author exclusively. Expressed opinions are NOT necessarily the views of VT, other authors, affiliates, advertisers, sponsors, partners, or technicians. Some content may be satirical in nature. All images are the full responsibility of the article author and NOT VT.