We all know that both Netanyahu and Trump tried to kill the Iran nuclear deal. Bibi has already gone berserk making one outrageous claim after another. He even told Theresa May, one of his finest puppets in England, that "Iran seeks to annihilate Israel, it seeks to conquer the Middle East, it threatens Europe, it threatens the West, it threatens the world. And it offers provocation after provocation."[1]
May was quite hesitant to follow that order. She had some sense to tell Netanyahu that the illegal settlements in Israel make it impossible to come up with a real solution to the Israel/Palestine conflict.[2]
But Bibi, as usual, had more fairytale to tell. He is a story teller, but he doesn't tell the kind of story that essentially has some fundamental meaning and purpose. He tells weird things, crazy things, incoherent things, and dumb things. He moved on to say then: "That's why I welcome (US) President Trump's assistance of new sanctions against Iran, I think other nations should follow suit, certainly responsible nations."[3]
Well, obviously Russia and other countries in Europe didn't get Netanyahu's memo. Vladimir Putin has recently announced:
"Certainly we can discuss Iran's ballistic missiles. We can discuss Iran's policies in the Middle East and its nuclear activities after 2025. But we cannot make preserving the Iranian nuclear deal dependent on these three parameters because if we do, it means that we too are withdrawing from the accord because the deal that exists foresees no additional conditions."
That certainly does not resonate well with Netanyahu's overarching goal. That also does not correspond with Sheldon Adelson's vision for Iran. Adelson has recently bought the GOP for $30 million,[4] and that will almost certainly allow the GOP to prostrate before him and lick his boots.
In fact, the GOP, according to the Washington Post itself, kissed Adelson's ring back in 2014.[5] Jason Zengerle of the New York Magazine argued that Adelson has always been in the business of buying the presidency.[6]
The questions are simply these: how does Adelson make his money? Does it really come from honest labor? Is it all just casino money? Could it be that Adelson has been involved in covert activities in distant lands such as China?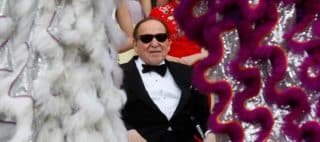 Adelson is an Israeli agent who works closely with Netanyahu and has been accused of spreading prostitution and gang activity in places like China.[7] As Connie Bruck of the New Yorker himself said back in 2008, Adelson is on a "relentless quest for global influence"[8] and has made China, by 2006,
"the top gambling center in the world, with gaming revenues exceeding $6.9 billion, a quarter of a billion dollars more than those on the Las Vegas Strip. In 2007, revenues climbed to $10.3 billion. That year, Adelson opened the $2.4-billion Venetian Macao—with canals and stripe-shirted gondoliers, as well as an extensive shopping mall and a five-hundred-and-forty-six-thousand-square-foot casino, which is the largest in the world.
"Since the Sands Macao opened, his personal wealth has multiplied more than fourteen times, and, according to the Times, in the two years after his company went public he earned roughly a million dollars an hour."[9]
Adelson, "who had been a generous donor to AIPAC since the nineties,"[10] said: "In my sixty-three years in business, in over fifty different businesses, I've broken the mold and changed the status quo."[11]
Adelson was called "a Bush Pioneer" because he donated millions of dollars to George W. Bush's campaign. In return, Bush made every effort to protect and defend the Israeli regime against any criticism. When political prostitute Condoleezza Rice was a little concerned that Israel's policy could backfire, Adelson went mad.
"Then, as Adelson later told an acquaintance, Bush put one arm around his shoulder and another around that of his wife, Miriam, who was born in Israel, and said to her, 'You tell your Prime Minister that I need to know what's right for your people—because at the end of the day it's going to be my policy, not Condi's.'"[12]
Bush turned out to be right—his policy (or Netanyahu's policy), not Condi's, prevailed. Later, the Zionist of America, "to which Adelson is a major contributor," put out a headline which specifically said: "SECRETARY RICE: DON'T PROMOTE A STATE FOR PALESTINIANS WHILE THEIR 10 COMMANDMENTS PROMOTE TERRORISM AND ISRAEL'S DESTRUCTION."[13]
Over the years, Adelson has done everything he could to destabilize any peaceful resolution between Israel and the Palestinian and even Iran. Back in 2013, he told Shmuley Boteach, America's most popular rabbi, that the United States should drop an atomic bomb on Iran. He didn't even want to negotiate. He asked: "What are we going to negotiate about?"[14]  Bombing Iran, said Adelson, "is the only thing they will understand."[15]
Adelson is still alive and well, though he is quite old. So when Trump and Bolton asked for regime change in Iran,[16] they are fulfilling the desires of both Sheldon Adelson and Benjamin Netanyahu. And when US District Judge George B. Daniels "ordered Iran to pay more than $6 billion in restitution to the families of victims of the 9/11 terrorist attacks,"[17] he was implicitly following the Israeli script precisely because Iran had nothing to do with 9/11.
So it was nice when Russia and countries in Europe declare that the Iran deal still stands. Israeli political analyst and publicist Avigdor Eskin declared that Israel was being duplicitous. Eskin said that Israel is "the third nuclear power in the world,"[18] and Netanyahu still wants to police Iran!
---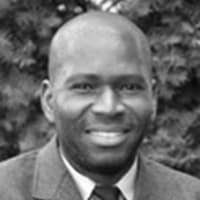 ATTENTION READERS
We See The World From All Sides and Want YOU To Be Fully Informed
In fact, intentional disinformation is a disgraceful scourge in media today. So to assuage any possible errant incorrect information posted herein, we strongly encourage you to seek corroboration from other non-VT sources before forming an educated opinion.
About VT
-
Policies & Disclosures
-
Comment Policy
Due to the nature of uncensored content posted by VT's fully independent international writers, VT cannot guarantee absolute validity. All content is owned by the author exclusively. Expressed opinions are NOT necessarily the views of VT, other authors, affiliates, advertisers, sponsors, partners, or technicians. Some content may be satirical in nature. All images are the full responsibility of the article author and NOT VT.