If you want to boycott the US government for the crimes committed by US officials, will you be labeled anti-American? Probably not. If you keep chanting that Trump is right in passing a bill forbidding Muslims to come to America, will the Zionist media call you an anti-Muslim? Of course not.
Criticizing Muslims in the political parlance is permissible and even desirable by the powers that be. Criticizing Japan for the attack on Pearl Harbor—even though it was provoked—is not anti-Japanese. But criticizing Israel for its incessant crimes against the Palestinians has slowly become a crime. In fact, this issue is already being boiled up in Washington:
"The House Committee on Foreign Affairs unanimously passed a measure on Thursday that would give the Trump administration power to decide how to punish U.S. companies that engage in or promote boycotts of Israel — including through criminal penalties."[1]
This is another piece of evidence which clearly indicates that the Trump administration is in the pockets of the Israeli regime. If you still think that this is farfetched, then listen to this Time of Israel report entitled, "Trump signed secret pledge to safeguard Israeli nukes."[2] It reads:
"US President Donald Trump has reportedly signed a secret letter pledging not to strong-arm the Jewish state into relinquishing its nuclear weapons. The US president's backing came after Israel's ambassador to the United States reportedly pressured the administration last year, raising the ire of American officials.
"The rare moment of tension between the Israeli government and Trump White House in February 2017 came a month after Trump entered office and was said to devolve into yelling and profanity…"[3]
The Trump administration knows that Israel, as former US secretary of defense Robert Gates once put it, is an "ungrateful ally." Gates once declared that Benjamin Netanyahu himself was "endangering his country by refusing to grapple with Israel's growing isolation and with the demographic challenges it faces if it keeps control of the West Bank."[4]
This is certainly not news to the Trump administration, which is now seeing that the Israeli regime never stops asking unreasonable and irresponsible demands. At one point, one US official in the Trump administration burst out and screamed at Israeli political consultant and diplomat Ron Dermer saying, "This is our fuckin' house."[5]
What was Dermer asking? Well, he was pushing the administration to sign an agreement which basically said that Israel is under no obligation to join the nuclear non-proliferation treaty. US officials, the report declared, "felt Dermer was behaving as if he was in charge."[6] The New Yorker declared that "Dermer had acted as though he owned the White House."[7]
The Israeli regime has been playing this diabolical game since the beginning of time. In fact, the regime aspires that all US officials would abide by their Talmudic ideology. Dermer also wanted to let the Trump administration know that Israel will never discuss its nuclear arsenal publicly,[8] despite the fact that Benjamin Netanyahu continues to run around like a wild animal screaming at the top of his lung that Iran is not abiding by the non-proliferation treaty.
This is indeed a blatant contradiction. There is no way that the Israelis would get away with it in a rational and sane world, a world in which the rule of law is practiced. During the first term of his administration, Barack Obama attempted to challenge the Israeli double standard with respect to nuclear weapons. As one Israeli official declared, "With Obama, we were all crazy."[9]
That was not farfetched, for Obama delivered a lecture in which he declared that "America's commitment to seek the peace and security of a world without nuclear weapons."[10] The Obama's administration quickly discovered "how paranoid Bibi was that Obama was going to try to take away Israel's nuclear weapons."[11]
Obama eventually succumbed to the Israeli orbit, saying things such as
"We discussed issues that arose out of the nuclear-nonproliferation conference. And I reiterated to the Prime Minister that there is no change in U.S. policy when it comes to these issues.
"We strongly believe that, given its size, its history, the region that it's in, and the threats that are levelled against . . . it, that Israel has unique security requirements. It's got to be able to respond to threats or any combination of threats in the region. And that's why we remain unwavering in our commitment to Israel's security. And the United States will never ask Israel to take any steps that would undermine their security interests."[12]
Granted, Obama did challenge Netanyahu on numerous fronts. In fact, he realized that Netanyahu is a pathological liar.
"Over time, Obama and his advisers came to believe that Netanyahu had been playing them, occasionally feigning interest in a two-state solution while expanding settlements in the West Bank, thus making the creation of a viable Palestinian state increasingly difficult to conceive.
"By Obama's second term, his aides no longer bothered to mask their frustration with the Israelis. 'They were never sincere in their commitment to peace,' Benjamin Rhodes, one of Obama's closest foreign-policy advisers, told me. 'They used us as cover, to make it look like they were in a peace process. They were running a play, killing time, waiting out the Administration.'
"The relationship between Obama and Netanyahu grew more poisonous every year. In 2012, Obama's team suspected that the Israeli leadership backed Mitt Romney's Presidential campaign. Tensions between Susan Rice, Obama's national-security adviser, and Ron Dermer were so fierce that they never met alone.
"Administration became convinced that Netanyahu, after years of threatening to use force against Iran, was bluffing, that he was really trying to goad the Americans into taking a harder line and even launching strikes of their own. One of Obama's advisers was quoted as calling Netanyahu a 'chickenshit,' causing a diplomatic uproar.
"Not everyone close to Obama regretted the epithet. One of the President's top aides told another, 'The only problem with the quote was that it wasn't strong enough. It should have been 'chickenshit motherfucker.'"[13]
Right before he left office, former secretary of state John Kerry produced a devastating blow on the Israeli settlements. As the New Yorker puts it again:
"Secretary of State John Kerry brought to the White House a stack of maps of the West Bank that were prepared by the State Department and vetted by U.S. intelligence agencies. Kerry spread out the maps on a large coffee table.
"As Frank Lowenstein, one of Kerry's top advisers, put it to me, the maps allowed him to see "the forest for the trees." When the settlement zones, the illegal outposts, and the other areas off limits to Palestinian development were consolidated, they covered almost sixty per cent of the West Bank."[14]
But Obama never had the courage to tell Benjamin Netanyahu that Israel needs to sign the non-proliferation treaty, a double standard which Iran consistently raises to this very day.[15] In fact, Netanyahu knew that his political move would be viewed as crazy in a court of law. "'It looked like a brain tumor,' an official who attended the session told me. 'No matter what metric you're using—existing blocs, new settlements, illegal outposts—you're confronting the end of the two-state solution.'"[16]
When the Palestinians planned to join the International Criminal Court, Netanyahu quickly got on the phone and told Obama's advisers bluntly, "This is a nuclear warhead aimed at my crotch!"[17]
There you have it. Bibi knows that he won't have a political or ideological crotch if the rule of law is applied consistently to Israel. All he can do is cross his fingers and hope that US presidents will eventually follow his diabolical plan. So far, Trump got his back. Trump has become is finest puppet, even though Trump and his administration knows pretty well that Israel is not a grateful ally.
---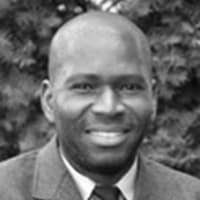 ATTENTION READERS
We See The World From All Sides and Want YOU To Be Fully Informed
In fact, intentional disinformation is a disgraceful scourge in media today. So to assuage any possible errant incorrect information posted herein, we strongly encourage you to seek corroboration from other non-VT sources before forming an educated opinion.
About VT
-
Policies & Disclosures
-
Comment Policy
Due to the nature of uncensored content posted by VT's fully independent international writers, VT cannot guarantee absolute validity. All content is owned by the author exclusively. Expressed opinions are NOT necessarily the views of VT, other authors, affiliates, advertisers, sponsors, partners, or technicians. Some content may be satirical in nature. All images are the full responsibility of the article author and NOT VT.