I have argued in the past that Stephen F. Cohen, formerly of Princeton and of New York University, is one of the finest minds when it comes to issues related to Russia and the United States. Why is that?
Cohen is a contrarian. As such, he doesn't care about what the mass media establishment and puppets of the Neoconservative establishment. He is an old man, so he is not worrying about advancing his career for political. He's already tenured and retired, and what seems to matter to him is accurate description of what is taking place in the political landscape.
Max Boot, however, is a Neocon who never ceases to drink the blood of politicians and innocent people in the Middle East and elsewhere. This is no exaggeration here. He knows that American soldiers died by the thousands for Israel. He knows that Americans are getting tired of perpetual wars in the Middle East. So Boot came up with a brilliant idea. Here it is:
"The military would do well today to open its ranks not only to legal immigrants but also to illegal ones and, as important, to untold numbers of young men and women who are not here now but would like to come.
"No doubt many would be willing to serve for some set period in return for one of the world's most precious commodities — U.S. citizenship."
Did you catch that? The U.S. military should open its ranks to everyone, both legal and illegal immigrants, so that they can go ahead and die in the Middle East for people like Boot and Israel. Boot never told the American people about the cost of this diabolical plan. He never told people that no country on earth can survive with that principle.
Deaaths of American soldiers in the Middle East aren't enough for Boot. He has to enlist other Goyim in his essentially Talmudic plan. Like Henry Kissinger—who believes that military men are "dumb, stupid animals to be used as pawns in foreign policy"[1]—Boot wants to use and reuse the Goyim for Greater Israel. He also seeks to destabilize any peaceful relationship with the United States and Russia.
Boot has recently gotten into a boxing match with Stephen Cohen. It was interesting because Boot didn't have an argument. In fact, these people never produce serious arguments. They start attacking their opponents by saying crazy things like "Russia apologists" and proceed from there.
Boot is a member of the #Resistance, a Neocon cult which basically articulates that Putin is controlling Trump in particular and America in general. Accordingly, any meeting between Trump and Putin is dangerous. Boot, of course, could never even address the fact that Israel, as the late Jim Trafficant adequately put it, "is using America like a whore."
Boot wants Trump to be omnipresent: Trump has to threaten Iran, North Korea, Vladimir Putin, and indeed Syria by deduction. This is Boot at his best:
"The striking thing to me is though he is willing to threaten North Korea, he is willing to threaten Iran, he never threatens Russia. And that's why a lot of intelligence officials think that there is something highly suspect in the relationship between Putin and Trump."
Cohen destroyed the poor Neocon. Cohen responded: "I have no idea what Mr. Boot is talking about. He wants Trump to threaten Russia? Why would we threaten Russia?" Boot cut Cohen off and inserted angrily: "Because they are attacking us! Russia is attacking us, Mr Cohen! Russia is attacking us right now, according to Trump's own director of national intelligence!"
Russia Today reported:
"'I've been studying Russia for 45 years,' Cohen said, only to be interrupted by Boot, who claimed Cohen has been "consistently an apologist for Russia those 45 years.' The scholar apparently couldn't believe the debate sank to personal attacks, because he asked Boot to repeat what he just said.
"'I don't do defamation of people, I do serious analysis of serious national security problems,' the professor said. 'When people like you call people like me, and not only me, but people more eminent than me, apologists for Russia because we don't agree with your analysis, you are criminalizing diplomacy and detente and you are the threat to American national security, end of story.'"
Boot had another chance to produce serious arguments, but since he is living in an imaginary world, he again could not remember what a elementary logic actually is. Here was his response: "You just denied being an apologist for Russia. You are apologizing for Russia as we speak."
In other words, you are an apologist for Russia; you are an apologist for Russia; you are…It is just plain dumb. And these people want to tell us all that they are the smartest people who will determine the fate of US foreign policy!
Cohen had to grab Boot by the balls and tell him to simply shut up:
"'Will you let me finish? You don't know what I am going to say,' Cohen said after a pause. Then he argued that the US and Russia have been meddling in each other's affairs since after the 1917 Bolshevik revolution. The US actually sent troops to get involved in the Russian civil war, he reminded. The alleged Russian meddling 'is not an attack, it is not 9/11, it is not Pearl Harbor. It is not Russian paratroopers descending on Washington,' he said.
"'I think that Mr Boot would have been happy if Trump had waterboarded Putin at the summit and made him confess,' Cohen said. 'Trump carried out an act of diplomacy fully consistent with the history of American presidency. Let us see what comes out of it, then judge.'"
Cheers again for Stephen Cohen.
[1] Quoted in Bob Woodward and Carl Bernstein, The Final Days (New York: Simon & Schuster, 1976), 194.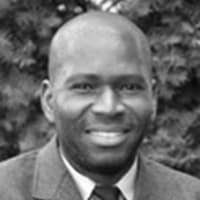 ATTENTION READERS
We See The World From All Sides and Want YOU To Be Fully Informed
In fact, intentional disinformation is a disgraceful scourge in media today. So to assuage any possible errant incorrect information posted herein, we strongly encourage you to seek corroboration from other non-VT sources before forming an educated opinion.
About VT
-
Policies & Disclosures
-
Comment Policy
Due to the nature of uncensored content posted by VT's fully independent international writers, VT cannot guarantee absolute validity. All content is owned by the author exclusively. Expressed opinions are NOT necessarily the views of VT, other authors, affiliates, advertisers, sponsors, partners, or technicians. Some content may be satirical in nature. All images are the full responsibility of the article author and NOT VT.