VT has readers all over the world (and maybe some outside of it?) and we hope that our influence is used for truth and good. We speak the truth and would make sure that evils that exist are exposed. Here is one Norwegian reader's (and this reader and listener has paid attention) experiences and response to VT. Of course, this writer's/reader's identity and other identifiers are censored but we would do that for anyone that we want to be safe. …Carol 
Dear Gordon Duff
Often while reading articles at VT I have gotten a warm feeling of gratitude in my heart towards both God and you writers, just like I have had previously while listening to different people being interviewed by Jeff Rense in the past, but also while listening to Texe Marrs some years ago, when he revealed many things regarding "the holy serpent of the Jews" in the Babylonian Talmud, and he was the first one who made me aware of how that religion truly has entered so many Christian "evangelical" churches and the mindset of Christians in other types of churches (denominations).
You see, many years ago, in 1986-89, while attending "Sortland Videregående" at the island group called Vesterålen – which is as close as you can get to Lofoten (the two "arms" on the Norway map, way up in Nordland county) by the coast, I started reading the English Bible (New International), after having attended Christian camp meetings at Oslo Christian Center with for instance the american preaher xxxxxx xxxxxx in the summer of 1987 (while having a summer job in that town), and I had left the Lutheran State Church that I grew up in, because I was healed in my body during intercession – I read a verse in the Old Testament that said: "Your teachers will not be hidden from you anymore." I don't know why, but that verse touched my heart.
Connecting the dots can be hard in such a long sentence and within such a long time span/frame, but today I was listening to you being interviewed by Jeff Rense again, and there you said something like this: "Religions were created in the century of…", and maybe it is for the sake of the beings ("celestial"), like entertainment, to see how long it takes for us (we, their "creation") it takes for us to destroy this earth… – and maybe you are right.
I heard many years ago about that Reviera-catholic priest (Jesuit) who was killed because he revealed that the Vatican gave the religion of Islam to Mohammed (through his wife). Both the people Jeff Rense is interviewing and others among you say that religion is just a way of controlling the masses of people. – And others say we should not read the Bible but the "Veda", to understand more about where we come from. Jack Heart at VT has already taken a deep dive into how we may have been created… I have read many of his recent articles. Like Billy Joel sings, "You may be right, don't try to save me".
Like the angel who revealed himself to – if I remember correctly, the mother of Samson in the Old Testament – answered the couple who wanted a child; "Why do you ask me about my name?" and said "I don't eat human food…" (their offering), before he disappeared into the flames from the fire (burnt offering) they had made, there are many names – just like Enoch mentions many names of the fallen angels that he met (The First and Second Book of Enoch) – both down there in the kingdom of death and in the heavenly realms (Ephesians 6, the forces of evil), and futher above, in God's kingdom, but He says there is only one name given the power over all forces, and that is Jesus. I know you don't believe that. Some believe in Mohammed, others in Hillary Clinton, but back to Sortland in Vesterålen:
xxxxx xxxxxx, my friend at school, prayed for my foot which was shorter than the other, and she prayed in the name of Jesus. You know faith can move mountains. I have read about a woman who watched her child lie beneath the wheels of a car, and she was not physically strong but somehow she was able, all by herself, to lift up the car and the child was saved. "Supernational", is that what you call it? Even Preston James writes about miracles, and people of many different religions have experienced it, some by praying to "Allah". Ecumenic gods, like the popes in the Catholic church, is not something I believe in (Texe Marrs revealed how they melt many gods into one "common god"; Anti-Christ), but I do believe faith is important in all aspects of life.
After xxxxx xxxxxx from Sortland had prayed for me, I returned to doctor xxxxxxx at the hospital of xxxx (further down, 20 minutes by plane from xxxxxxxxxx), together with my mother, xxxxxx (xxxx) xxxxxxx. She had been with me there about one year earlier. I stood behind his back, beside my mother and dr xxxxxxx was sitting by his desk looking at the previous x-ray and the recent one. This must have been in the very beginning of 1987, because I left the Lutheran Church in March 1987 because of the miracle. (xxxxx was a member of xxxxxxxx xxxxxxxx xxxxxxxx/Christian Fellowship, where a male nurse, xxxxx xxxxx was the pastor.) Dr xxxxxxx scratched the top of his head while comparing the old x-ray to the new one, where he had drawn long lines with his blue pen from the pelvis down to the bottom of my foot, measuring it in centimeters, and said to me: "I don't understand a thing (anything)! Your pelvis is now straight and your feet are of the same length, so xxxx, you can just trash that cork sole, because you don't need it anymore." The last time I was there he had told me that if I ever became pregnant I might get (big) problems giving birth, because of my awry pelvis. The cork sole was only about half a centimeter, and in may 1987 I was 18 years old, and had the same height that I have now; I was not growing anymore.
What xxxxx did was that she told me to sit down at the floor, and she made me put my back/behind; the hips, tightly into the wall beneath me (we were sitting at the gym, the sport hall behind the school building), and then she pushed my feet hard back herself, and said: "Yeah, I can actually see that one of your feet is longer than the other." Two of our female class mates, who were not believers in Jesus, were sitting there on the floor beside us. xxxxx started praying: "Lord, I pray that you will heal xxxxx feet and her pelvis. She even prayed for my scoliosis, closing the prayer with "in the name of Jesus.". "Pop", and all the four of us made a strange sound, gasping, because I felt and saw, and the other three girls saw with their eyes, my foot move forward, and I did not move my body at all. My scoliosis have "stood still" and never been a problem; I have never had any back pains, and I gave birth to three children, in three years in a row, without any problems at all.
You see, I grew up in a family where my five year older brother, xxxx xxxxxx, almost died when he was little baby. My father, xxxx from xxxxxx, was a medical doctor, but worked as a lecturer at Asterset/Bø Ungdomsskole and "Videregående" in Bø in Vesterålen. He could not help his own son, who was born in 1964. My mother, xxxxxx, said that xxxx was drying up. He was so sick he almost was not able to eat anymore and keep the food, because he had celiak disease. Because my parents were afraid he soon would die, they took ferries and buses to get to a man called xxxxxxxx, living at xxxxxx, close to xxxx town in Nordland. At that time they did not have a tunnel, so it was a long journey. Mr xxxxxx would have been called a "healer" today, but he was a Christian. The reason why they took that long journey to him, was because they had heard from others that miracles had happened to other sick people that he had prayed for. He had a good "CV", reputation. xxxx was very ill, just like he already had been for a very long time, even during the moment of intercession. But before my parents even had returned home again to xx in xxxxxxxxxx, while still traveling, xxxx started recovering, and they praised Jesus and thanked God. His health became remarkable better, and later a medical doctor gave my parents a list of food that xxxx was going to eat. They started "following" that list of ingredients that he was supposed to eat or avoid. Many years later they learned that there were mistakes in that list. The food the doctor had told my parents to give xxxx did actually contain gluten… Still he was functioning well. In a way you may say it was a double miracle.
So, a couple of times now I have heard you say to Jeff: "You and I know there is no God…" or like today, that "religions were created so that people can have a person/mediator/somebody to talk to (God), when they die…"
You are forgetting one thing, and that is that a whole lot of people "meet" God while still alive. They receive answers to prayers, are healed physically or mentally, or other kinds of miracles (like the supernational physical power that the woman who lifted up the car all by herself and resqued her child who lay beneath it).
So, what I am trying to say: You are all an anwer to my prayers. You are the teachers that God has given me for some years already, that are not hidden anymore. You have made a huge difference in my life, because so many things that I have been taught I now know, thanks to you, are lies. Truth will set you free, like Jesus said.
I just wish that you, who do put so much emphasis in science and research, could take faith serious too. Are you not willing to be "open" to the fact that there actually have been, are and will be miracles when you believe? Who answered those prayers? If you and I are honest we can not really say for sure that there is no God or no Jesus, and that he is just "man made", a creation of human beings and their wish for social control, manipulation of the masses etc, because we have not died yet. We will now know for sure that God does not exist until we die, right? But then we can not return and say: "I was wrong".
Please forgive me all of my spelling errors. Many times while writing this "Word"-program adds or removes letters, and I am so very tired of words. I am not able to correct this into "good" English anyway, but I hope you understand what I am writing.
Today xxxx is suffering from Parkinson's disease (he got the diagnosis in 2009), and has just stopped working for Hewlett Packard in Oslo a few months ago, retiring as a computer engineer, because of the disease, so he is in need of a new miracle. Faith is hard to "produce", it is a gift, if I remember correctly. I have some other things on my mind that I would like to write to you about, but this letter is getting so long. I have an autistic, my son xxxx xxxx, and is just one of the people without a "real job", who are listening to Rense sometimes, so I am not one of your IQ-heroes with a master degree, but hopefully at least I can get into the category of "Privates" that your wife Carol is writing about today. Sometimes I feel people like me are not viewed upon as equal (in value) in my society. The newspapers frequently use words like "Ressurssterke" (strong in resources), and "ressurssvake" (weak in resources"), but it is hard to tell what they mean. "Ressurssvake" are the mentally disabled, poor, unemployed (but do they really have no "resources", intelligence, talent and "gifts from God"?), and the "ressurssterke" are the ones with jobs, education etc. People like me are labelled "lazy" and so on. But faith in God who loves even the people who live in vans, and looks at people's innside, not their clothes, badges/titles and houses, keeps me going. God gives self esteem to the "outcast" in the society (Jesus speaking to the prostitute by the well a.s.o.) and there actually are some very good things about the Christian faith/Jesus, for the ones who are willing to be open enough/willing to see it.
Greetings from XXXXXXXXXXXXXX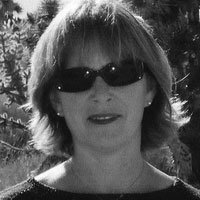 Carol graduated from Riverside White Cross School of Nursing in Columbus, Ohio and received her diploma as a registered nurse. She attended Bowling Green State University where she received a Bachelor of Arts Degree in History and Literature. She attended the University of Toledo, College of Nursing, and received a Master's of Nursing Science Degree as an Educator.
She has traveled extensively, is a photographer, and writes on medical issues. Carol has three children RJ, Katherine, and Stephen – one daughter-in-law; Katie – two granddaughters; Isabella Marianna and Zoe Olivia – and one grandson, Alexander Paul. She also shares her life with her husband Gordon Duff, many cats, and two rescues.
ATTENTION READERS
We See The World From All Sides and Want YOU To Be Fully Informed
In fact, intentional disinformation is a disgraceful scourge in media today. So to assuage any possible errant incorrect information posted herein, we strongly encourage you to seek corroboration from other non-VT sources before forming an educated opinion.
About VT
-
Policies & Disclosures
-
Comment Policy
Due to the nature of uncensored content posted by VT's fully independent international writers, VT cannot guarantee absolute validity. All content is owned by the author exclusively. Expressed opinions are NOT necessarily the views of VT, other authors, affiliates, advertisers, sponsors, partners, or technicians. Some content may be satirical in nature. All images are the full responsibility of the article author and NOT VT.