Mark Dankof is the former 36th District Chairman of the Republican Party in King County/Seattle. He was an elected delegate to Texas State Republican Conventions in 1994 and 1996 and entered the United States Senate race in Delaware in 2000 as the nominated candidate of the Constitution Party against Democratic candidate Thomas Carper and Republican incumbent William Roth.
JEA: It has become clear by now that Saudi Arabia is a terrorist regime which has no tolerance for dissident voices. In fact, we have incontrovertible evidence which directly shows that the regime is implicated in the assassination and torture of Jamal Khashoggi,[1] a Saudi journalist and former general manager and editor-in-chief of Al-Arab News Channel. It has been reported that the death of Khashoggi took about seven minutes.[2]
The Turkish government sent both the Saudis and the United States an audio recording of the actual crime, but Donald Trump in particular deceived reporters about this.[3]
What is interesting to our study here is that the United States' response to the whole situation has turned out to be a complete joke. Trump has declared that Khashoggi's death is a "terrible thing," but this is where the Zionist puppet stops. He didn't even ask tough questions as to why the death of the journalist was a "terrible thing." On the contrary, he declared that making deals with the Saudis is more important about confronting the regime:
"A lot of people are going over to the investment conference. We'll see what happens. Maybe some won't be going. We'll make that determination very soon."[4]
Trump also said that the Saudis "are ordering military equipment [from the United States]; everybody in the world wanted that order. Russia wanted it, China wanted it, we wanted it – we got it. And we got all of it, every bit of it."[5] Trump, we are told, doesn't want to "lose an order," so Saudi Arabia is being viewed as a lucrative asset.
The Iranians are not assets because they are not in the process of striking a diabolical deal with Israel or they do not allow Israel to rule over Syria. "Saudi Arabia has been a very important ally of ours in the Middle East," said Trump. "We are stopping Iran."[6] But much of the world is now seeing Trump reasserting his role as one of the greatest jokers in the history of US foreign policy. As the Guardian reported, "Trump's defence of the Saudi royals has become increasingly difficult as Turkish government leaks and press reports have revealed more details about the grisly nature of Khashoggi's fate and the involvement of Saudi operatives close to the Saudi crown prince."[7]
Mohammed bin Salman, Trump's partner in crime, has been silencing dissident voices in Saudi Arabia. How did bin Salman and his gangs get rid of Khashoggi? "Khashoggi was beheaded and his body was cut up. A Saudi forensics specialist Salah Muhammad al-Tubaigy can be heard putting on headphones to listen to music and telling others to do the same while the body was dismembered."[8]
The Guardian rightly puts it that Salman's "ruthless pursuit of power could have been lifted almost directly from the pages of a Shakespeare play to the headlines of today."[9] Again how did Trump go about defending Saudi Arabia? Well, you guessed it:
"If you look at Saudi Arabia, they're an ally, and they're a tremendous purchaser of not only military equipment but other things. When I went there, they committed to purchase $450bn worth of things, and $110bn worth of military. Those are the biggest orders in the history of this country, probably the history of the world."[10]
So, we are facing an intolerable situation here: Trump wanted to invade Syria because Assad allegedly killed "innocent babies," but Saudi Arabia has incontrovertibly been killing innocent babies in Yemen and killing journalists, and Trump still wants to make a deal with the terrorist state!
What we are seeing here is that Trump is once again part of the Deep State, the very diabolical entity he presumably or superficially sought to destroy. Mark Dankof, your take on this issue.
MD: President Trump is simply playing games at this point, he knows very well, his intelligence people know very well that the Saudis are behind Khashoggi's abduction and assassination. But the president is fully aware of other Saudi crimes, which the United States is fully complicit in. I'm referring to the Saudi support for the Sunni Wahhabi terrorists in Syria as well as the genocidal war that Saudi Arabia has conducted in Yemen. It's very clear that the president couldn't care less about Saudi crimes. The US would continue to sell the $100 billion of weaponry.
JEA: Absolutely true. Yemen is on the brink of collapse at this present moment. The Guardian itself has noted that Yemen is currently facing the "world's worst famine in 100 years."[11] And what does the president of the United States do?
He is laughing all the way to the bank, saying crazy things like the Saudis bring prosperity to America, while children are being innocently killed and slaughtered. If Trump is not part of the Deep State, then no one is. This is not about "boxing Trump," as Zero Hedge has preposterously implied. This is about a president doing the right thing.
If it is true that an audio recording was presented to the White House, and if the White House has meticulously listened to the brutal torture and death of Khashoggi, then it makes no sense for Trump to brazenly declare that dealing with the Saudis has been great for America. It is time that Zero Hedge and people like Alex Jones wake up. Vanity Fair has reported that "Saudi Arabia wires U.S. $100 million as Trump proclaims M.B.S. [Mohammad bin Salman] innocent."[12]
For Trump to say that the United States will not "walk away from Saudi Arabia"[13] is just plain crazy. As E. Michael Jones has recently told the Tasmin News Agency, there is no way for the United States to talk about human rights anymore. In other words, the Jamal Khashoggi debacle exposes the covert and diabolical activities of the United States and Saudi Arabia.
---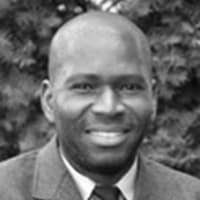 ATTENTION READERS
We See The World From All Sides and Want YOU To Be Fully Informed
In fact, intentional disinformation is a disgraceful scourge in media today. So to assuage any possible errant incorrect information posted herein, we strongly encourage you to seek corroboration from other non-VT sources before forming an educated opinion.
About VT
-
Policies & Disclosures
-
Comment Policy
Due to the nature of uncensored content posted by VT's fully independent international writers, VT cannot guarantee absolute validity. All content is owned by the author exclusively. Expressed opinions are NOT necessarily the views of VT, other authors, affiliates, advertisers, sponsors, partners, or technicians. Some content may be satirical in nature. All images are the full responsibility of the article author and NOT VT.