VT has reported that there is an incestuous relationship between Trump, Israel, and Saudi Arabia, and the theory turns out to be right. In fact, even the Jewish Daily Forward has recently declared that "Trump and Kushner's willingness to allow the Saudis to investigate their own suspected torture, slaughter and dismemberment of a Washington Post columnist is in keeping with the morality-free government the two have brought to the White House."[1]
The New York Times quoted Kushner earlier saying that the murder of Jamal Khashoggi "will pass, just as it did after other Saudi errors like the kidnapping of the prime minister of Lebanon and the killing of a busload of children in Yemen." The Times later retracted the statement, but it seems pretty clear again that the Trump administration is an accomplice in the death of the journalist. The Jewish Daily Forward moved on to say:
"Kushner showed the same grim, obtuse nihilism in his treatment of the Palestinians. In defunding the Palestinians' only safety net, UNRWA, Kushner callously argued that "sometimes you have to strategically risk breaking things," and directed "an honest and sincere effort to disrupt UNRWA."[2]
Kushner and Trump's duplicitous operation with the Saudis and Israel inexorably put them in a position where the moral and political law is no longer valid. In fact, both Trump and Kushner have shown no sign of moral responsibility in the Middle East since the beginning of the Trump administration. Terrorism is terrorism if and only if Kushner, Trump, Israel, and the Saudis approve. In Fact, EJ Kimball, an Israel advocate at the Middle East Forum, has even implied that Kshashoggi had to die.
"The journalist's 'ties to al Qaeda and the Muslim Brotherhood' raise 'a whole lot of other issues' about the Saudi tradition of exporting terror, Kimball said. The much bigger picture, he said, is the new Saudi Arabia taking on Iran. Josh Block of the Israel Project made a similar allegation about Khashoggi two nights back.
"Pro-Al-Qaeda media are pushing the Khashoggi story, Block said, 'because Khashoggi was a radical Islamist terrorist ally who was close to Osama Bin Ladin, ISIS, Hamas & wanted to overthrow the Saudi ruling royals, who oppose both the Sunni terrorists, sponsored by Turkey & Qatar, as well as Irans's Shia terrorist armies & allies.'
Meanwhile, Israeli leaders have been staying quiet about the Khashoggi murder, as "James North has repeatedly pointed out on our site. That's because Israel and Saudi Arabia are now allied against Iran, evidently seeking an American-led war against the country, and all the attention to the rubout of a journalist is throwing a wrench in the works."
---
There you have it. The man who lied about draining the swamp is now perpetuating terrorism in the Middle East.
[1] Peter Feld, "Shrugged Off Khashoggi's Murder. It Shouldn't Surprise You," Forward, October 19, 2018.
[2] Ibid.
---
SPECIAL NOTE TO READERS: We need Your help. VT is a special place for intelligent discourse by educated readers. There is NO place for racism, bigotry, or calls to violence. From time to time we get comments on VT that are hate speech, violent, bigoted, and racist. This violates our comment policy and ethos.
However, with over 159,000 comments made, we don't always catch them and some slip into the cracks. So if you see anything that may be hate speech, calling for violence, bigoted and/or racist, please notify us via support ticket immediately so we can take action.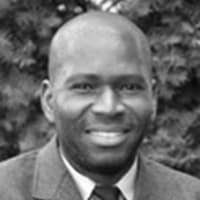 ATTENTION READERS
We See The World From All Sides and Want YOU To Be Fully Informed
In fact, intentional disinformation is a disgraceful scourge in media today. So to assuage any possible errant incorrect information posted herein, we strongly encourage you to seek corroboration from other non-VT sources before forming an educated opinion.
About VT
-
Policies & Disclosures
-
Comment Policy
Due to the nature of uncensored content posted by VT's fully independent international writers, VT cannot guarantee absolute validity. All content is owned by the author exclusively. Expressed opinions are NOT necessarily the views of VT, other authors, affiliates, advertisers, sponsors, partners, or technicians. Some content may be satirical in nature. All images are the full responsibility of the article author and NOT VT.