Health Editor's Note: The Smithsonian Channel has two upcoming documentaries that contain rare audio and first-ever televised 8mm films shot by soldier during combat in Vietnam. The dates and times that these amazing features can be viewed on the Smithsonian Channel follow at the beginning of the article. I have already been given a sneak peak and they are awesome. Tune in for your enlightening look at the precursors of the trucks currently used by the Army in today's military presence in Afghanistan and Iraq. Also, you will see battles during the Tet Offensive. Everyone, these are a must see!…  Carol    
Smithsonian Channel Commemorates Veteran's Day with Premiers of Two Pivotal Stories of the Vietnam War
New one-hour special: Gun Trucks of Vietnam- Premiers Sunday, November 11 at 9PM ET/PT
Critically acclaimed series: The Lost Tapes returns with Tet Offensive episode- Sunday, November 18 at 9PM ET/PT
NEW YORK, October 2018 – Smithsonian Channel is set to honor American veterans this November with two premieres offering unique perspectives and new insights on crucial aspects of the Vietnam War. One-hour special GUN TRUCKS OF VIETNAM premieres Sunday, November 11 at 9 p.m. ET/PT and explores the ingenuity of American servicemen and the ongoing legacy of one of America's fiercest fighting units. The following Sunday, November 18 at 9 p.m. ET/PT, THE LOST TAPES returns with TET OFFENSIVE, bringing to life a defining moment of the Vietnam War. Both premieres feature rare audio and exclusive never-before-televised 8mm films – some shot directly by soldiers during combat.
GUN TRUCKS OF VIETNAM reveals the incredible story of the U.S. Army gun truckers, innovative young men who were assigned trucks that were woefully under-equipped for protecting vital convoys. They scavenged parts and weapons to turn these unarmed trucks into five-ton killing machines during the Vietnam War. The truckers were tasked with leading and protecting convoys – groups of men, vehicles, equipment and supplies – that were the lifeblood of U.S. Army camps spread throughout Vietnam.  The gun truck crews were the first convoy drivers ever to be on the front lines, making them prime enemy targets. They played a vital role in the war and engaged in battle at iconic locations like the An Khe Pass and Ho Chi Minh Trail.
The program introduces viewers to the soldiers who served, the trucks they built and the battles they fought. It also highlights Vietnam vets who have built accurate replicas of the trucks and are driving them on America's roads today. Veteran gun truckers share their untold stories of battle, illustrated by originally shot, previously unseen color footage, to reveal powerful acts of bravery in the face of life-changing events. GUN TRUCKS OF VIETNAM also highlights how gun truck soldiers changed the war in Vietnam and how their legacy continues to save lives in Iraq and Afghanistan. Today's new generation of American soldiers studies the role of gun trucks as part of their training to develop new strategies and military technology, such as the hunter box, based on lessons learned from these legendary Vietnam warriors.
The following Sunday, Smithsonian Channel returns to Vietnam with THE LOST TAPES: TET OFFENSIVE – 50 years after the famous battle. Through rare media reports and battlefield images, the episode brings to life one of the most startling and pivotal moments of the war. In January 1968, America thought it was winning the war, but Viet Cong and North Vietnam mounted a devastating nationwide surprise attack on Tết – the Vietnamese New Year. The city of Hue, the cultural and intellectual epicenter of Vietnam, was fully taken by the North Vietnamese in just a few hours. US and ARVN forces slowly recaptured the city but left much of it destroyed in what would be one of the bloodiest battles of the entire war.
Like other episodes of this critically acclaimed series, THE LOST TAPES: TET OFFENSIVE relies solely on media reports, rare 8mm home footage, audio recordings and never-before-digitized tapes from the Vietnam War era, with no interviews or re-enactments – allowing viewers to re-live the dramatic events as they unfolded. The episode retells the events of this deadly assault on South Vietnam and illustrates the ferocity and scope of the Tet Offensive – an event that shocked and horrified the American public and put a devastating face to the war. The Tet Offensive and its aftermath marked the beginning of U.S. withdrawal from Vietnam and the end to a controversial and divisive chapter of American history, one not soon forgotten. Future season two episodes of THE LOST TAPES will be announced at a later date.
GUN TRUCKS OF VIETNAM is produced by Austin Street Productions for Smithsonian Channel. Bill Hunt, Kristy Sabat and Beth Garrigal are executive producers for Austin Street Productions. Tim Evans and David Royle are executive producers for Smithsonian Channel.
THE LOST TAPES series is produced by Tom Jennings and Rob Kirk of 1895 Films. Executive producers for Smithsonian Channel are John Cavanagh, David Royle and Charles Poe.
Smithsonian Channel™, owned by Smithsonian Networks™, a joint venture between Showtime Networks Inc. and the Smithsonian Institution, is where curiosity lives, inspiration strikes and wonders never cease. This is the place for awe-inspiring stories, powerful documentaries and amazing factual entertainment, available in HD and 4K Ultra HD across multiple platforms. Smithsonian Channel, winner of Emmy® and Peabody awards for its programming, combines the storytelling prowess of SHOWTIME® with the unmatched resources and rich traditions of the Smithsonian, to create programming that shines new light on popular genres such as air and space, travel, history, science, nature and pop culture. Among the network's offerings are series including Aerial America, America in Color, The Lost Tapes, Mighty Ships, Million Dollar American Princesses, The Pacific War in Color and Air Disasters, as well as critically-acclaimed specials that include The Coronation, The Mountain Lion and Me, Earth from Outer Space and Titanoboa: Monster Snake. Smithsonian Networks also operates Smithsonian Earth™, through SN Digital LLC., a subscription video streaming service delivering spectacular 4K original nature and wildlife content. Smithsonian Channel is also available internationally in Canada, Singapore and Latin America. To learn more, go to www.smithsonianchannel.com, or connect with us on Facebook, Twitter, and Instagram.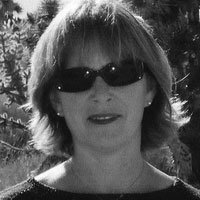 Carol graduated from Riverside White Cross School of Nursing in Columbus, Ohio and received her diploma as a registered nurse. She attended Bowling Green State University where she received a Bachelor of Arts Degree in History and Literature. She attended the University of Toledo, College of Nursing, and received a Master's of Nursing Science Degree as an Educator.
She has traveled extensively, is a photographer, and writes on medical issues. Carol has three children RJ, Katherine, and Stephen – one daughter-in-law; Katie – two granddaughters; Isabella Marianna and Zoe Olivia – and one grandson, Alexander Paul. She also shares her life with her husband Gordon Duff, many cats, and two rescues.
ATTENTION READERS
We See The World From All Sides and Want YOU To Be Fully Informed
In fact, intentional disinformation is a disgraceful scourge in media today. So to assuage any possible errant incorrect information posted herein, we strongly encourage you to seek corroboration from other non-VT sources before forming an educated opinion.
About VT
-
Policies & Disclosures
-
Comment Policy
Due to the nature of uncensored content posted by VT's fully independent international writers, VT cannot guarantee absolute validity. All content is owned by the author exclusively. Expressed opinions are NOT necessarily the views of VT, other authors, affiliates, advertisers, sponsors, partners, or technicians. Some content may be satirical in nature. All images are the full responsibility of the article author and NOT VT.