By Gordon Duff, Senior Editor
This is going to be a story.  It will be written with care or it may well be my last.  It isn't just censorship that VT fights, its something far more sinister.  The conventional narratives, left and right, nationalism, race and religion are artifice.  They simply don't exist but for one purpose, to disguise mankind's real purpose here.  Yes, Alex Jones was right, this is a prison planet.
Breaking in slowly, be patient.  I was watching the new Dick Wolf produced TV series, "The FBI" last week.  His work is generally distracting, pedantic, derivative and crap, meaning "quality television."
Last week he outdid himself.  On one of his better shows, its first season, he began with an attack on Syria and Russia, attempting to deflect the Saudi murder of Khashoggi as a secret Syrian/Russian plot tied to the upcoming American/Israeli gas attack on Aleppo which I believe the producers knew of.
We see this continually, TV shows burned with crap propaganda, rants about Assad or Iran.  Only Madam Secretary and Newsroom have any guts.
Behind that, reality is bled to the American people as science fiction, as in X Files.  We are going to go there a bit, but only a bit.
A hierarchy has been created for us, a planet we believe we rule, "human beings" who are 95% chimpanzee according to what we are allowed to know of our own DNA.  You see, much of our DNA is "junk."  Oh, it isn't junk, its just that we aren't what we think at all and we certainly aren't all human, not by a long shot, but that's another story as well.
Consider earth somewhere between a galactic prison and a massive fishbowl.  You will be getting close.
Look at our own species, or what we mistakenly call a species based on our ability to count arms and legs and make pseudo-biological determinations.  No, it isn't about race, its something far less visible, even spiritual if you will.
Let's take a second with religion.  For the most part, those who will read this think in accordance with the "religions of the book," Christianity, Islam and Judaism.
It is no secret that Judaism is a fabricated religion based on petty thievery from earlier civilizations, so much has been written of this.  Monotheism was Egyptian, the flood is Mesopotamian or even earlier and Atlantis may well have existed.
Much may well have existed well before "civilization."
We do have commonalities in a collective mythology, morphing mostly Middle Eastern religions into "modern beliefs" that meld well with thought suppression, human slavery and bestial human behavior.
There were gods, no question, off planet beings responsible for creation, as religions tell us, beings who warred among each other and yet took considerable interest in human behavior, in guiding and controlling mankind, and in suppressing access to forms of enlightenment that might well have allowed humans to evolve rather than devolve, as is now irrefutable.
These early beliefs, corrupted on a daily basis through conclaves and schisms, described superbeings capable of time travel and powerless flight, capable of acts of unlimited power and yet, at heart, immature, hateful, paranoid and largely without merit.
Exceptions?  Jesus?  Buddha?  Krishna?  Mohamed?
What is obvious is that anything or "anyone" capable of superhuman acts is of another species with an understanding or perhaps a technology that allows the use of physical laws that have been censored from human knowledge.
VT has spent much time and effort in presenting articles on the suppression of unified field theory, flaws in basic accepted theories of atomic structure and physical dynamics.  Our VT Science series, for the few who bothered to read and the fewer who could understand have handed it out without cost.
What did we really do?  We debunked religion, debunked modern science, proved cheap censorship allowed two sets of technologies to coexist, a planet where power comes from coal and oil while the planets atmosphere boils away and yet electrical power exists everywhere, gravity is reversible with even primitive technology Egyptians may have used, or not, and time and space are no more real than imagination.
It is all in the math and physics, not just provable on a chalkboard but buildable in any lab or workshop.
So, if gods were aliens who bred us for some reason, bred with us as it seems and remain among us as "us" or formless, and this is very much the case, all we learn, all we know, all we believe is false.
All we do is foolishness and empty.
We are a failed experiment.  We live among animals who are clearly our betters, not just the dolphin with its potential for superior intellect but more.
Our cultures, such as they are, universally address the "spiritual," as a way of explaining a level of consciousness with universal knowledge, free of time and space.  Many of us experience these realms, ESP, ghosts, remote viewing, visions, prophesy, prayer, lost time, visions, as my language abilities wear thin,
We explain it all through "debunking."  This is where watchfulness is needed and why we were given the gift of anger and diabolical brutality, but we forgot.
We are being pushed to destroy ourselves simply because we are no longer considered worthwhile.  If you haven't noted from time to time that the animals you call "pets" or eat as food are better than you are, you aren't paying attention.  Humans are far closer in our behavior, our intellect, our judgment to snakes and spiders than to cats and dogs, mice or pigs.
Don't think that isn't noticed and don't think that our gods, our jailers and overlords, don't bask in that knowledge while they watch us grind one another into the dirt out of collective insanity.
Look to science fiction.  I have talked, from time to time, to those who would represent themselves as  agents of our creators.
The message is always the same, there are too many of us, we are, every day, more chimpanzee than human, more violent, less insightful, less spiritual, less capable of taking that "next step."
Ah, the "next step."  That world some are told about, fewer people, a higher stage of consciousness, one in eight humans found worthy.  To the dim witted, they see this as apocalypse and resurrection.  To others, a culling and humanity raised to its heights, the ability to live beyond the physical.
All the while we, all of us, age and die.  The time never comes.  Do we survive death, are our souls locked away for that magical day when we can join a universal consciousness?
Many of us, I don't know how many, from time to time are given a rare look beyond the veil.
We then ask, why are we here now?  What is our job?  What are we to do?  If all is chaos and insanity, what then?  Is what seems evil really evil?  Is there value to goodness?  Can we inherently know what is right?
Are we here to shepherd and care for this planet, for each other, for what grows here?  Is imagining this arrogance and delusion?
Who do we ask?
Why are we so weak?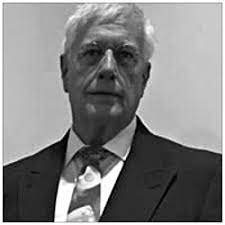 Gordon Duff posted articles on VT from 2008 to 2022. He is a Marine combat veteran of the Vietnam War. A disabled veteran, he worked on veterans and POW issues for decades.
Gordon is an accredited diplomat and is generally accepted as one of the top global intelligence specialists. He manages the world's largest private intelligence organization and regularly consults with governments challenged by security issues.
Duff has traveled extensively, is published around the world, and is a regular guest on TV and radio in more than "several" countries. He is also a trained chef, wine enthusiast, avid motorcyclist, and gunsmith specializing in historical weapons and restoration. Business experience and interests are in energy and defense technology.
ATTENTION READERS
We See The World From All Sides and Want YOU To Be Fully Informed
In fact, intentional disinformation is a disgraceful scourge in media today. So to assuage any possible errant incorrect information posted herein, we strongly encourage you to seek corroboration from other non-VT sources before forming an educated opinion.
About VT
-
Policies & Disclosures
-
Comment Policy
Due to the nature of uncensored content posted by VT's fully independent international writers, VT cannot guarantee absolute validity. All content is owned by the author exclusively. Expressed opinions are NOT necessarily the views of VT, other authors, affiliates, advertisers, sponsors, partners, or technicians. Some content may be satirical in nature. All images are the full responsibility of the article author and NOT VT.