Holidays Can Be an Unhappy Time for Some
By Laura McGowan/Military Health System
WRIGHT-PATTERSON AIR FORCE BASE, Ohio — During the holidays, many are busy decorating, baking and shopping for gifts for friends and loved ones. However, don't be too busy that you miss the signs that a family member or coworker may be dealing with a bout of depression.
"Depression may occur any time of the year," said Air Force 1st Lt. Danielle Dockery, 88th Medical Group, licensed clinical social worker, Intensive Outpatient Program manager. "However, there are some individuals who are normally happy and content who can also experience holiday blues."
Dockery explains there are many things that can contribute to holiday depression.
"There's financial stress, unrealistic expectations, gloomy weather, not being able to be with family members for the holidays, missing loved ones who are not around anymore, and high end of year demands at work," she said.
No particular age group is affected by depression more or less than another, and [it is no respecter of persons], according to Dockery.
"A primary factor to depression are changes of life or adjustment periods that haven't been resolved," said Dockery. "There are many challenges for different age groups. Children may encounter bullying, school demands, newly divorced parents (difficult time around the holidays), and personal life changes."
She mentioned several other factors that can lead to depression in young adults leaving home for the first time; high volume of college and work demands; and making life decisions on their own for the first time.
"Older adults also experience medical concerns and may start thinking about their end of life decisions," Dockery said. "These are just a few examples for each population, but they all are changes of life or adjustment periods."
Dockery said it's not important that coworkers aren't psychologists or psychiatrists. At times, a coworker may seek you out and feel comfortable talking with you. When that happens, listen and observe. It could be the beginning of a wonderful friendship, or they may just want someone to talk to.
For some, the holidays bring out the melancholy in them. While others become excited about visits with friends or big family gatherings, others are separated geographically or emotionally from their loved ones. The abundance of holiday joy in some can magnify the solitude in others, she said.
Dockery explained that it's sometimes difficult to listen to our friends, family and coworkers without trying to 'solve' their problems for them.
"It's important to validate their experiences and their emotions," she said. "The most essential thing to remember for your loved one or coworker is to offer your support. Let them know you are there for them to include helping them come to the conclusion to seek professional mental health support."
But what if it's you who is depressed? She stressed that the first step in dealing with depression is to recognize some of the signs and symptoms:
I can't get out of bed.
I want to be by myself.
I am not interested in doing these activities anymore.
I am not motivated.
"It is important to discuss your feelings with loved ones, friends, co-workers, primary care managers or a therapist," said Dockery. "The more a person isolates themselves or disengages in previously desirable activities, the more that person is fueling their depression."
She goes on to explain that individuals must take small steps and get out of the house. This can be accomplished by going for short walks or attending a fitness class; [older adults can get involved with their local senior citizen center activities, and some can even provide transportation]. Volunteering is another way a person can escape their bout of feeling unloved or not needed.
"Take mini vacations. Explore a different city in your area," said Dockery. "There is one negative coping skill that should be avoided, and that's the consumption of alcohol. A person may feel better, but alcohol is considered a depressant, numbing feelings in the short-term. But when the numbness subsides, the depressive symptoms will be magnified."
Some may feel that they have to deal with their problems alone, so they won't hurt their career. However, that's only when mental health treatment is sought after their symptoms have already impacted their ability to function at work and in their personal lives, according to Dockery. If a person seeks help early, they can be provided with skills that can help them reduce their depressive symptoms before it negatively impacts their level of functioning.
"A person may experience some symptoms of depression, but that doesn't mean they are clinically depressed," she said. "Sadness is a normal human emotion that can be triggered by a difficult, hurtful, disappointing experience or situation. It is important to remember that there are going to be some difficult times throughout life, but it is how your cope through those difficult times that will [guide] you in the right direction."
If you or someone you know are experiencing holiday blues that are lingering well after the holidays, Dockery said it's important to talk to someone or seek help. There are professionals that can help:
Military One Source or dial 1-800-342-9647
Suicide Prevention Hotline:  1-800-273-8255 (24/7) Press 1 for Veterans line; or text: HOME or MATTERS to 741741 or text 838255.
Disclaimer: Re-published content may have been edited for length and clarity. Read original post.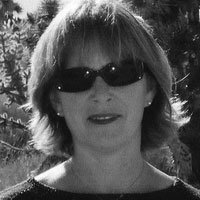 Carol graduated from Riverside White Cross School of Nursing in Columbus, Ohio and received her diploma as a registered nurse. She attended Bowling Green State University where she received a Bachelor of Arts Degree in History and Literature. She attended the University of Toledo, College of Nursing, and received a Master's of Nursing Science Degree as an Educator.
She has traveled extensively, is a photographer, and writes on medical issues. Carol has three children RJ, Katherine, and Stephen – one daughter-in-law; Katie – two granddaughters; Isabella Marianna and Zoe Olivia – and one grandson, Alexander Paul. She also shares her life with her husband Gordon Duff, many cats, and two rescues.
ATTENTION READERS
We See The World From All Sides and Want YOU To Be Fully Informed
In fact, intentional disinformation is a disgraceful scourge in media today. So to assuage any possible errant incorrect information posted herein, we strongly encourage you to seek corroboration from other non-VT sources before forming an educated opinion.
About VT
-
Policies & Disclosures
-
Comment Policy
Due to the nature of uncensored content posted by VT's fully independent international writers, VT cannot guarantee absolute validity. All content is owned by the author exclusively. Expressed opinions are NOT necessarily the views of VT, other authors, affiliates, advertisers, sponsors, partners, or technicians. Some content may be satirical in nature. All images are the full responsibility of the article author and NOT VT.