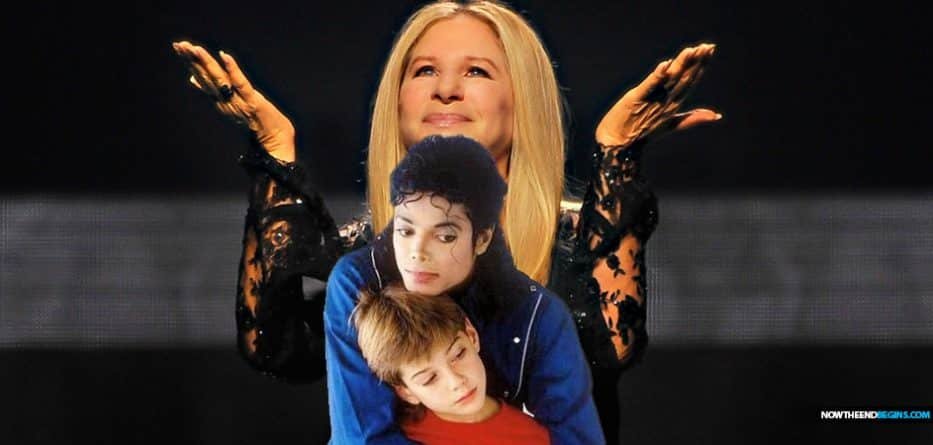 Actress Barbra Streisand, like other Michael Jackson's collaborators such as music video producer Rudi Dolezal,[1] accepts the premise that Michael Jackson could be a child molester and possibly a pedophile after watching Leaving Neverland, a film which graphically and grotesquely describes how Michael Jackson raped at least two people, Wade Robson and James Safechuck.
When asked about the sexual allegations, Streisand declared that she "absolutely" believed that they are true, and that "that was too painful." Dolezal, who worked with Jackson when he filmed the "Dangerous" tour in Munich in 1992, declared:
"I believe almost every word. It's brilliant work. If the Michael Jackson legend is destroyed by this, the person responsible is Michael Jackson — no one else. Nobody would stop Michael. It's hard to believe an icon is a con."[2]
But Streisand seemed to have taken a slightly different view. She said that Michael Jackson's "sexual needs were his sexual needs, coming from whatever childhood he has or whatever DNA he has."[3] This bold statement is certainly pregnant with meaning. If Jackson's lurid behavior can be traced back to his DNA, then the argument that Michael has to be held accountable for his actions crumbles precisely because DNA, as Richard Dawkins himself puts it, "neither knows nor cares. DNA just is. And we just dance to its music."[4]
So Streisand is essentially or unintentionally working with the premise that behavior—good or bad—is ultimately genetic. This is logically deterministic, and whether Streisand understood it or not, she was indirectly making the case that a murderer is not responsible for his actions; his DNA is. If you think that no academic believes these types of things, just hang on.
Randy Thornhill and Craig T. Palmer's A Natural History of Rape: Biological Basis for Sexual Coercion was published by the Massachusetts Institute of Technology Press in 2000. Thornhill is an entomologist and evolutionary biologist at the University of New Mexico, and Palmer an evolutionary anthropologist at the University of Colorado. They argue that people who have "relevant background in evolutionary biology" like they do will definitely come to the conclusion that there is a biological or genetic basis for rape. Thornhill and Palmer inveigh against those who don't know the "scientific" literature this way:
"We find that the majority of the researchers on whose theories today's attempts to solve the problem of rape are based remain uninformed about the most powerful scientific theory concerning living things: the theory of evolution by Darwinian selection. As a result, many of the social scientists' proposals for dealing with rape are based on assumptions about human behavior that have been without theoretical justification since 1859, when Charles Darwin's book On the Origin of Species was published."[5]
In other words, if researchers study Darwin's theory long enough and think through these issues seriously, they will come to the conclusion that there is an evolutionary or biological explanation for rape. Thornhill and Palmer admit in the introduction of the work: "We realize that our approach and our frankness will trouble some social scientists, including some serious and well-intentioned rape researchers."[6] Then they move to the inexorable truth:
"The social science theory of rape is based on empirically erroneous, even mythological, ideas about human development, behavior, and psychology. It contradicts fundamental knowledge about evolution. It fails to yield a coherent, consistent, progressive body of knowledge. The literature it has produced is largely political rather than scientific…
"Most people don't know much about why humans have the desires, emotions, and values that they have, including those that cause rape. This is because most people lack any understanding of the ultimate (that is, evolutionary) causes of why humans are the way they are. This lack of understanding has severely limited people's knowledge of the exact proximate (immediate) causes of rape, thus limiting the ability of concerned people to change the behavior.
"For 25 years, attempts to prevent rape have not only failed to be informed by an evolutionary approach; they have been based on explanations designed to make ideological statements rather than to be consistent with scientific knowledge of human behavior.
"One cannot understand evolutionary explanations of rape, much less evaluate them, without a solid grasp of evolutionary theory. Failure to appreciate this point has caused much valuable time to be wasted on misplaced attacks on evolutionary explanations."[7]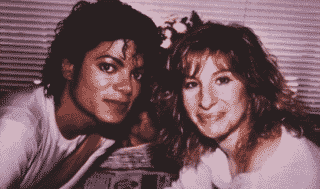 On a Darwinian basis, there is no rational justification for condemning rape. If "'good' traits are those that promote an individual's reproductive interests," then "A trait that increases this ability is 'good' in terms of natural selection even though one might consider it undesirable in moral terms."[8]
So, rape can be undesirable from a moral point of view, but it could be advantageous and therefore preferable from an evolutionary perspective. After all, Darwin advanced the notion of "survival of the fittest" in his Descent of Man. If the rapists are the "fittest," then it follows that they will survive by sexually terrorizing their victims.
What we are trying to say here is that if Randy Thornhill and Craig T. Palmer are right in A Natural History of Rape: Biological Basis for Sexual Coercion, then how can we say that Michael Jackson is wrong? And if Michael Jackson is wrong, wouldn't it be legitimate to question the veracity of the risible idea that rape is biological or genetic? Could it be that rape is a violation of the moral law and therefore not ontologically genetic? If that is the case, then shouldn't we start challenging any theory that perpetuates that behavior is biological and not moral? In that sense, shouldn't we start questioning the Neo-Darwinian ideology?
That should be a fundamental issue for both Thornhill and Palmer and anyone who subscribes to the essentially Darwinian idea that morality is a biological adaptation. These people need to wrestle with these issues before they can even condemn rapists and other criminals.
---
[2] Tom Sykes, "Michael Jackson's Music Video Producer: I Believe Accusers Wade Robson and James Safechuck Are Telling the Truth," Daily Beast, March 19, 2019.
[3] "Barbra Streisand Faces Backlash Over Comments About Michael Jackson's Alleged Sexual Abuse Victims," US Magazine, March 22, 2019.
[4] Richard Dawkins, River Out of Eden: A Darwinian View of Life (New York: Basic Books, 1995), 133.
[5] Randy Thornhill and Craig T. Palmer, A Natural History of Rape: Biological Bases of Sexual Coercion (Cambridge: MIT Press, 2000), xi-xii.
[6] Ibid., xii.
[7] Ibid., xii.
[8] Ibid., xiii, 2.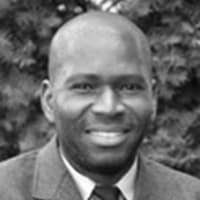 ATTENTION READERS
We See The World From All Sides and Want YOU To Be Fully Informed
In fact, intentional disinformation is a disgraceful scourge in media today. So to assuage any possible errant incorrect information posted herein, we strongly encourage you to seek corroboration from other non-VT sources before forming an educated opinion.
About VT
-
Policies & Disclosures
-
Comment Policy
Due to the nature of uncensored content posted by VT's fully independent international writers, VT cannot guarantee absolute validity. All content is owned by the author exclusively. Expressed opinions are NOT necessarily the views of VT, other authors, affiliates, advertisers, sponsors, partners, or technicians. Some content may be satirical in nature. All images are the full responsibility of the article author and NOT VT.