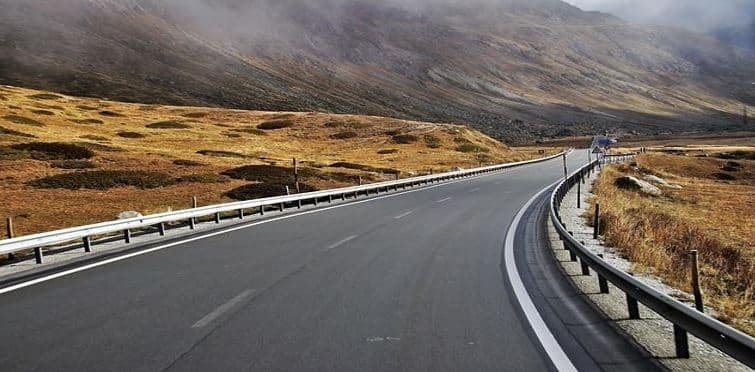 Traveling is certainly something that people are quite interested in these days. It's mostly because everything around the world is getting cheaper. Getting from point A to point B is no longer the arduous trek that would take you days or months. Instead, you just need to get to the airport and from there on, the world's your oyster – plain and simple.
You will have many opportunities to enjoy life as a traveler in the 21st century. You can simply choose an airline online, buy your ticket and be on your way to any destination around the world within a few hours. Traveling from Eastern Europe to Portugal, for example, only takes two hours, which is not a long time in my book!
It's truly amazing how quickly the world has "shrunk", and now people are talking even about commercial space flights.
How to Travel More and Save Money: The Guide
So, one question is probably on your mind. Yes, we can travel anywhere we wish today, but is there really a way to do this without wasting so much money, time and effort on top of everything else? You can't be missing from work for weeks and just posting pictures from exotic locations.
However, you can turn every weekend into a small journey. Leaving on Friday would seem unreasonable to some people, but job flexibility exists. If you came into the office at 7 in the morning and were done by 3, or even 2, nobody would mind.
Employers today would rather have an employee who can do the job they have been given in 5 rather than 8 hours and then let the person just go on their way. If you have the luck to be a flexible employee, you can always do a lot.
Some jobs will let you catch up on your work, so if you skip on going out on Thursday, for example, and put 3 hours worth of work, you can be done with work by even noon, which means that getting to the airport is probably 2 hour's business. An hour to get through customs and board if you are experienced fliers, and voila.
By 5 in the afternoon you are already walking out of the airport at your destination and just like that, you have finished work and you haven't lost time or taken a day off. Are there any downsides? Yes, you could be a little tired, but then again – you will be able to sleep in the next day. This gives you almost two full days to enjoy yourself at your destination.
Simple as that. As to saving on the money, you can only book tickets to the destination that are cheap. There are no places that you wouldn't want to see. So why not really get yourself started by visiting those destinations that won't break your budget.
It's always a good idea.
What's Your Job, Really?
Some jobs will allow you more freedom, which means that you don't need to be stressed out unnecessarily. It's just the best when you have an option to do part of your work online. Many companies today let you work, at least partly, from home and within some professions, you are actually expected to work entirely from your home office.
If you are lucky enough to be in this situation then you can use the opportunity to travel with short notice and during low seasons at a much lower cost. Traveling sites online give you a great opportunity to really stay on top of your own traveling budget and manage your bookings by sending you updates on prices for destinations you are interested in. By using these services you get full control over your own time and how you spend it. Instead of waiting for the official holiday season, you might want to head out for a quick break whenever you see a cheap ticket.
Moreover, you don't really have to head out during the weekends, when more people might be on the road, but leave on Sunday evening and be back by Wednesday. For some reasons, people aren't very hot on the idea of traveling much between Monday and Wednesday, and this is your window of opportunity to really get some time for yourself.
Best Professions For Vagabonds
Once again there are many professions to consider, but being a freelancer within website development, social media marketing or content writing will definitely give you the time to travel as the job is done from home. The health and fitness industry usually need writers as well as the gaming industry,  always in need of writers for their games and casino reviews etc. Plus, the trade earns quite a good penny to afford you a good experience as well. All of this being said, the world is indeed very accessible today, especially when it comes to travel. Why should you fail to benefit from that?
True, there are always environmental considerations. Flying is very CO2 intense which means that you are definitely not doing the environment much good.
Then again, as the old saying goes, you only live once – so why not enjoy life a little more? And if the plane is not your thing, there are always trains and even sharing rides with others!
ATTENTION READERS
We See The World From All Sides and Want YOU To Be Fully Informed
In fact, intentional disinformation is a disgraceful scourge in media today. So to assuage any possible errant incorrect information posted herein, we strongly encourage you to seek corroboration from other non-VT sources before forming an educated opinion.
About VT
-
Policies & Disclosures
-
Comment Policy
Due to the nature of uncensored content posted by VT's fully independent international writers, VT cannot guarantee absolute validity. All content is owned by the author exclusively. Expressed opinions are NOT necessarily the views of VT, other authors, affiliates, advertisers, sponsors, partners, or technicians. Some content may be satirical in nature. All images are the full responsibility of the article author and NOT VT.