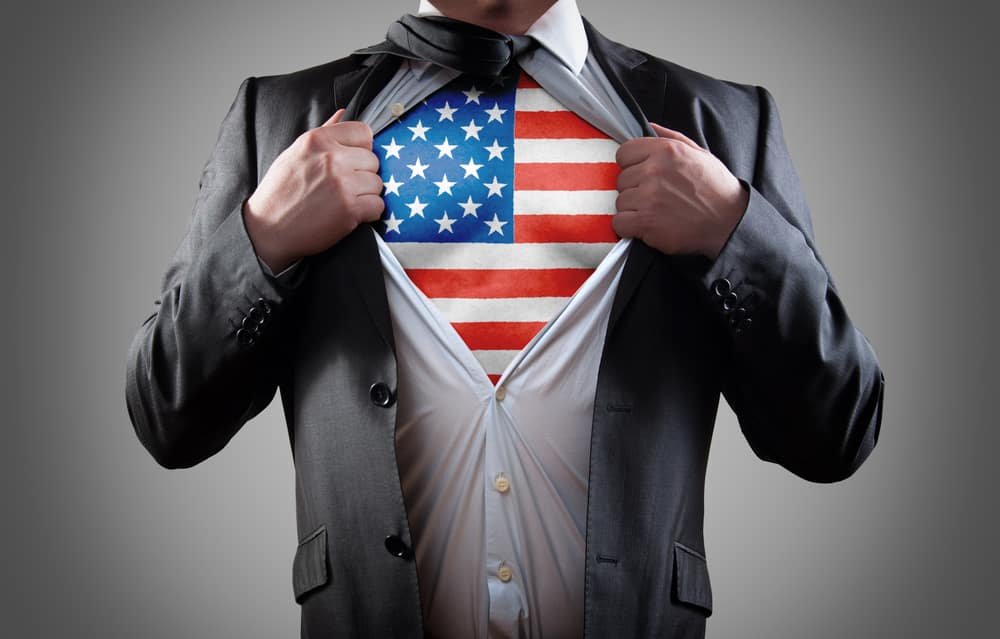 A veteran is a person with a dedication to a specific job, occupation, or position. Thus, calling someone a veteran can have various meanings. For example, an individual may be a veteran electronics technician. Still, many people associate the word with people who served in military service. That person may come from the army, air force, marines, or the navy. You can show your pride as a veteran by wearing the right shirt.
What are Veterans T-shirts?
Veterans t-shirts are akin to statement shirts. These pieces of clothing can be a form of self-expression. Announce to the world that you're a veteran. Also, you don't have to be a US Army veteran or the like to wear these t-shirts. You may wear these shirts with pride if you support the services of veterans, who are now vital elements of American culture.
Finding the right veterans shirt may be a challenge. You can start by checking out Project War Path Veteran Owned Company. You can select various shirts and apparel like hats and hoodies.
Now, here are the reasons why you should wear a veterans shirt with pride:
Patriotism
Patriotism might be a subjective matter. Ask a hundred people what they think about being a patriot, and you may get various answers of the same amount. Still, many individuals may feel that patriotism is their love for the country.
Many veterans fight for the nation, and they can go the extra mile to keep the country's peace. Wearing your veterans t-shirt may show off your integrity to the nation. The statements brought by these pieces of clothing regarding your love for your country might also show your trust and compassion towards the people who make the nation whole.
Also, showing your patriotism with a veterans shirt may help inspire the youth. Many individuals see children as the future of the country. Your t-shirt may help young adults to enlist in military service. Soon, these enlisters will become veterans and they might consider wearing appropriate t-shirts. Thus, the cycle continues.
Break the Ice
Several conversation starters exist, but wearing veterans t-shirts may help break the ice. Think of it as a way to gain new connections when you're in social gatherings.
Search for creative-looking shirts that show your pride for the individuals who work for the country's peace and order. Tell people through your t-shirt that there are people who're fighting for everyone's equal freedom and rights.
The veterans shirt may also help spark new conversations. For example, you can tell about the time you served in a military operation in a specific location. Tell families and friends about the time you helped your team achieve a primary objective. Perhaps you might even tell a story about saving your company or platoon from an enemy attack.
Many discussions may take place, and these conversations may begin with your veterans shirt.
Attract Other Like-Minded People
As mentioned earlier, wearing a veterans shirt can help spark conversations with people who may have an interest in enlisting in a specific military association. For instance, an individual might come up to you while you're taking a stroll at the park. That person might ask you if you're currently part of a military organization. Otherwise, you might tell that individual that you may be part of a similar association in the past.
As a veteran, you can direct that person where to sign-up. The country may always be looking out for people who want to serve the nation for the greater good.
Show Pride for an Event
November 11 is Veterans Day in the US. This awareness day for veterans honors military groups and individuals who served in the United States Armed Forces. While it's different from the US Memorial Day held annually in May, you can still show your pride for the nation's veterans with the right shirt.
People will know your gratification for the nation's armed forces in helping the country maintain its peace and prosperity. Other individuals might show their satisfaction for veterans by placing symbols of the American flag around their homes. Still, specific individuals might want to celebrate these momentous occasions in a discreet manner.
Your veterans shirt might have a more powerful tone than your voice. Hence, it's a great way to acknowledge veterans without having to speak through a megaphone.
Still, remember that not everyone may respect veterans because of particular reasons. For instance, check this video:
Thus, consider preparing yourself for flak while you're wearing a veterans shirt.
Design Choices
Aside from celebrating patriotism, various designs are selectable when choosing a veterans shirt. For example, there might be a design showing that you're a combat veteran as you bumped fists with other military forces in a specific war.
Take note that even if your task in the military is to keep documents, it's still a vital aspect of the entire operation. Don't take it negatively if an individual thinks you're any less of a veteran because your main job is to keep order outside the battlefield. Every military position is crucial to make the association work like a well-oiled machine.
Thus, you can wear a veterans shirt with pride regardless of your position in a military organization. Choose from the various designs available that may help describe your appreciation for your current or past job in the military.
Show Your Pride for Veterans
Above all, you can show your sense of acknowledgment or gratification for the nation's veterans with the right t-shirt and apparel.
Many veterans put their lives on the line to protect the nation from individuals, groups, organizations, or countries that might harm its population. The military knowledge and experience garnered by these professionals may also help shape the nation's foreign affairs.
War veterans may assist in the creation of new laws and policies to create order and harmony in various communities. Once again, use the opportunity to wear the right t-shirt to show your appreciation and love for the many wonderful things given by the nation's veterans.
Veterans t-shirts may help spread the nation's appreciation for several people working tirelessly to protect the country's peace and order. Choose from a range of colors, logos, and designs while trying to stay fashionable with the right veterans shirt.
ATTENTION READERS
We See The World From All Sides and Want YOU To Be Fully Informed
In fact, intentional disinformation is a disgraceful scourge in media today. So to assuage any possible errant incorrect information posted herein, we strongly encourage you to seek corroboration from other non-VT sources before forming an educated opinion.
About VT
-
Policies & Disclosures
-
Comment Policy
Due to the nature of uncensored content posted by VT's fully independent international writers, VT cannot guarantee absolute validity. All content is owned by the author exclusively. Expressed opinions are NOT necessarily the views of VT, other authors, affiliates, advertisers, sponsors, partners, or technicians. Some content may be satirical in nature. All images are the full responsibility of the article author and NOT VT.