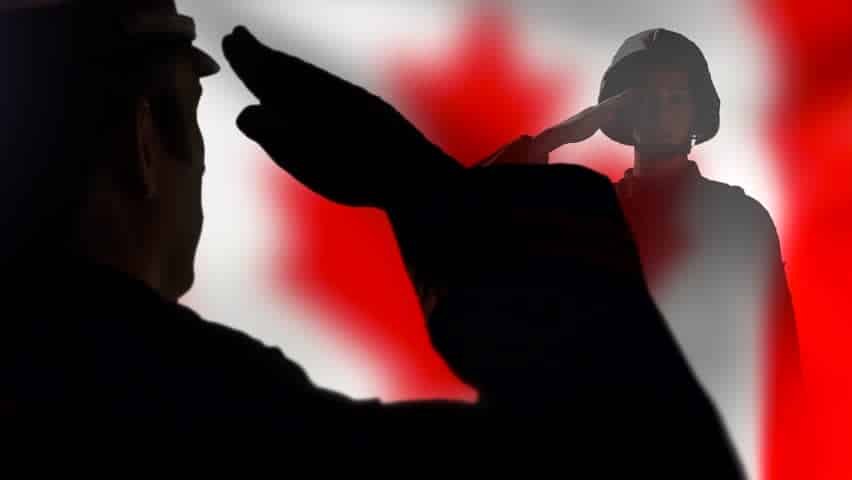 When we hear the word veteran, we figure out an aged person, physically weak with a wrinkled face and serious looks. However, when we hear the word military, we figure out a person who is smart, fit and more or less like a superhero.
So, when these two words are combined, then we can expect an interesting combination or an oxymoron phrase. Although most veterans are expected to behave in a particular stereotype manner, US ex-military men have a different kind of training and mental setup, which separates them from the civilians. In this article, we are going to have a peek into the life of ex-military US veterans and we will talk about their life in detail.
The US military life
Most of us dream of getting into the Army or military at some point on the other. This is because we get lots of inspiration from soldiers. The reason behind it is their personality, skills, and ability. If we analyze deeper, then these soldiers too were ordinary man, who have built themselves into such a fit, fine agile and capable personalities by hard work, training, and discipline.
This is what the US military man is all about. He is trained professionally and in a much-disciplined way with lots of hard work and attention being paid to his body, diet, and self-control. All these traits are required to become a military man. When during his term of service, he faces many challenges, including dealing with the militants as well as other challenges in terms of tough situations and surroundings. So, when he is out of the service, a new phase in his life commences which is, a civilian life.
Post military life
Primary, there are three ways in which a US military Soldier could be discharged. One is that he can take voluntary retirement at a certain prescribed time limit. The second case is if he becomes incapable of service for physical or mental reasons then he can get discharged in between the service. Finally, he would be discharged from services completing his term of service and then getting retirement at the prescribed age.
Whatever be the case, once a military man is retired from the service, he enters the civil life. The US military life is very different from pre-military life as well as post-military life. In all these years of service, he has learned to work hard, train harder, live a disciplined life, follow orders and instructions and to make others get the job done.
All these things have developed his personality into some kind of discipline and reentering the civil life would mean that he has to deal with the not so disciplined aspects of people, situations, and life. This is one of the toughest challenges that he faces.
In other cases, his service could also get end abruptly due to physical incapability which is most likely to occur during his terms of service while on duty. This can happen due to participation in war or fighting with a militant, due to any personal injury case.
In either case, he is likely to face the same situation as a civilian but in this case, he has to deal with his personal problems as well. It does not sound good to be physically handicapped by any means. Another thing is that as a military man, his life has been very active and physically demanding.
Once you are not physically capable of doing the task that you are used to, it is physically frustrating as well is mentally taxing. It is a very tough situation that one has to deal with.
The plus
There are obvious advantages to getting military training. One learns to work hard and the most important thing is he learns discipline. He learns to value time, value words and values action at the right time. Military life is known for its discipline and its physical fitness. These are some of the important characteristics that one can find in any military man in the US and are considered as a characteristic trait of a US military man.
The minus
As explained above, a military man's life is full of discipline. He has a fixed schedule of waking up, following the instructions and following a particular format of lifestyle. Therefore, once he becomes a veteran and gets discharged from the service, it is very difficult for him to adjust as a civilian. He is not used to indiscipline and he is not used to not following instructions. He expects others to value his words and action as he has been taught and he has done all is life.
Entering a new phase of life with a particular mindset, which is totally different from others, is a tough challenge that he has to face. This situation needs to be handled tactfully as well as diligently.
Looking forward
US military veteran, it is always a challenge to get adjusted as a civilian. However, it needs to be understood that life has got different colors and discipline is one of them. Apart from it, rigidity at times is not welcomed and not supposed to be entertained. The Paris system is popular for its army as well as French kiss and they need to be appreciated in their own regard!
So, US military veteran needs to learn to be more agile and adaptable. They should remember their pre Military days of fun and that would help them to understand and appreciate the other facets of life.
As military men are disciplined and quite multi-talented, they have a lot to offer to society in different terms. A normal veteran civilian and military veteran can be easily identified and differentiated in terms of physical fitness and talent.
Therefore, it is necessary for the US military veteran to understand the need of the time and adapt themselves. This is a new challenge for them. This is a new task, a new war, which has many battles inside that they have to deal with and conquer one by one in order to win the big war of life!
ATTENTION READERS
We See The World From All Sides and Want YOU To Be Fully Informed
In fact, intentional disinformation is a disgraceful scourge in media today. So to assuage any possible errant incorrect information posted herein, we strongly encourage you to seek corroboration from other non-VT sources before forming an educated opinion.
About VT
-
Policies & Disclosures
-
Comment Policy
Due to the nature of uncensored content posted by VT's fully independent international writers, VT cannot guarantee absolute validity. All content is owned by the author exclusively. Expressed opinions are NOT necessarily the views of VT, other authors, affiliates, advertisers, sponsors, partners, or technicians. Some content may be satirical in nature. All images are the full responsibility of the article author and NOT VT.