The recent outbreak of the Coronavirus Covid-19 around the world and especially in the US showed how unprepared we are and how our citizens the majority of our citizens are without "safety net."
With restaurants, hotels, airports, cafes, kindergarten closed down as safety measures, tens of millions of workers who, for the most part, live on payday to payday are most vulnerable without medical insurance and coverage, without paid sick leaves and with no support from the government.
In contrast, while major political candidates argue about the affordability of universal health care, the Feds decided to pump and inject $1.5 Trillion into the stock market to help investors, an injection of this amount wiped out in almost days.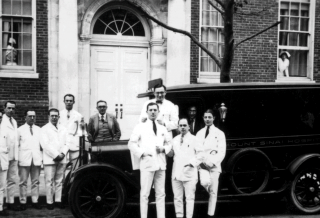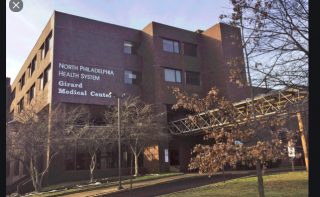 Of course, we do have the money to give to Wall Street, but we do not have money to give our people the safety net most needed in these difficult times. Primary health care, affordable housing, affordable transportation, affordable daycare, paid maternity leave, affordable education, Republicans and Democrats think they are doing us a favor by denying all of these essential services.
Congress passed a quick relief bill to cover paid sick leaves for employees working for companies of less than 500. while not providing any coverage for employees who are working for large corporations, like McDonald, Amazon, Lockheed, FedEx, UPS, Wall-Mart, because Republicans want to do a favor for these big corporations.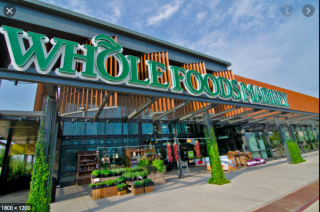 In a recently published survey, almost 100 companies among the Fortune 500 did not pay a single dollar in taxes. While average families that barely could make it are paying their shares of taxes.
We have money to go to endless wars, support the military-industrial complex, we have money to give the top 1% tax credit. We do not have money for universal health care; we do not have money to fund and renovate the tens of thousands of rundown schools across America. We do not have funds to build affordable government hospitals with essential services, relying on the private sector, which abandoned small towns America. We do not have money to fund higher education and make college or vocational education accessible, but we do have money for wars and tax cuts for the rich.
More dangerous when Congress and administration try to fleece "our tax dollars" money we paid into Social Security to give tax breaks for a big corporation and Wall Street. What is called "entitlement programs" are programs we paid for from our taxes and they go toward a special fund, similar to the highway fund with a specific use? Just don't get it why presidential candidates (other than Sanders) are out to fleece these programs or threaten to put the money in the stock market, so in a crisis like this, we lose all of our retirement money.
President Trump did not "Make America Great Again." Our small towns across America run down. Small business has gone eaten and shut down by Wall Marts, with only gas stations and Wendy's on Main Street with many of the citizens and young people getting paid minimum wage that barely cover their expenses and must rely upon food stamps for support.
Small manufacturing is gone, shifted to China, and we are finding we are struggling to keep up with mortgage payments, health insurance, and other necessary expenses.
It is simply unconscionable that the salaries and compensations of the health care industry executives reached $2 Billion last year. The one-day wage of an insurance executive exceeds the annual income of an average family that works all year round, most likely without health coverage or paid sick leave.
Time to take over Congress and make it a mirror image of America. Time to take over the political parties away from the super pack and the oligarchs. We have enough lawyers and prosecutors in Congress. we need teachers, plumbers, firefighters, small business owners, parents, even grandparents in Congress to reflect our citizenship and society. We need to get back to FDR and the New Deal and introduce a New Deal for the future. We no longer could afford business as usual from a partisan, self-serving Congress.
As we can see and witness, a virus-like Coronavirus can shut down the nation and its economy, only to discover how venerable our country and citizenship and how astray have our government moved from serving the citizens. The enemy is not Russia; the enemy is from within.
Note: Many major hospitals closed down since the private sector took over the health care system. Many small towns in the South have NO Hospitals.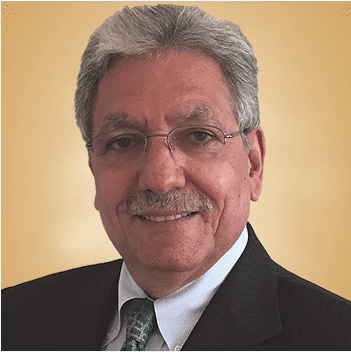 Sami Jamil Jadallah is a US Army Veteran (66-68) is a graduate of Indiana University and holder of a BA, MPA ( School of Public and Environmental Affairs and Jurist Doctor and is an international legal and business professional with more than 40 years in the construction business (KSA), Management Consulting and Business Development (Swiss), Hospitality, Aviation and Conservation (Morocco). Was the first to establish an internationally recognized conservation (Houbara) foundation in Morocco and North Africa. Currently Sami is managing a conservation and wildlife foundation with 100 employees in Morocco. Sami is a recipient of the "Leadership Award" from the US Sixth Army NCO Academy and recognized student leadership while at Indiana University. Sami was a co-founder of the United Palestinian Appeal and served on its board for over 12 years. He lives in Fairfax, VA. Sami is an advocate of the OneState for All of its People as a solution to the Israeli/Zionist conflict with the Palestinians. Sami has 4 bothers who served in the US military 2 Marines and 2 Army.
ATTENTION READERS
We See The World From All Sides and Want YOU To Be Fully Informed
In fact, intentional disinformation is a disgraceful scourge in media today. So to assuage any possible errant incorrect information posted herein, we strongly encourage you to seek corroboration from other non-VT sources before forming an educated opinion.
About VT
-
Policies & Disclosures
-
Comment Policy
Due to the nature of uncensored content posted by VT's fully independent international writers, VT cannot guarantee absolute validity. All content is owned by the author exclusively. Expressed opinions are NOT necessarily the views of VT, other authors, affiliates, advertisers, sponsors, partners, or technicians. Some content may be satirical in nature. All images are the full responsibility of the article author and NOT VT.