It is so ironic that all those in government and in business who thought "bailout/subsidies" to the poor was a "Communist" idea are the first ones scrambling for trillions in "socialism's bailout from the government"
As the Down Jones collapsed, the Feds hurriedly injected $1.5 Trillion in the financial system to bail out the market. No one knows how this $1.5Trillion used and what happened to it?
Now both the White House and Congress are readying "bailout/socialism" in the trillions to the business sectors adversely affected by the Coronavirus. Leaving behind tens of millions of people who are denied by their employers paid sick leaves or paid their salaries during forces closing.
It also shows how American hypocrisy plays out in favor of the rich. What is so sad is that those most adversely affected by the lack of government protection are against these "socialist's ideas.? " Frankly, it has nothing to do with any ideological commitment to capitalism but purely based on" racism" afraid the money will go to Blacks and Latinos.
Of course, these real capitalists always expect the government to interfere on their behalf as it always does in big-time tax breaks for big corporations and businesses worth trillions. One hundred of the Fortune 500 companies paid no taxes last year. The government, especially our American government, which is a "corporate-sponsored" always provides legislations protect corporations, their shareholders and investors from any loss while doing nothing for their employees who are affected by the shutdown.
When it comes to giving money to the rich and business, it is sound financial policies when it comes to giving back citizens their fair share in tax dollar; then this is Communism/Socialism.
In the US, all Republicans and majorly of Democrats who since Ronald Reagan shifted and entrusted the role of government and governing to the private sector at tribble or quadrupole the costs. The Coronavirus was a wakeup call. The purpose of government is to regulate, to lead, to take charge, to protect to educate to provide essential social and health services to all the citizens. It must be a government of citizenship, not of corporations.
The Coronavirus Crises proved that our government (Republicans and Democrats) that made the military at the expense of health and education as the top priority of tax dollars was not only ill-advised but strategically wrong and unfit to govern. Imagine if Congress shifted the costs of one nuclear-powered aircraft carrier to health care building over 100 government fully equipped first-class hospitals around the country and at least 100 small community hospitals abandoned by the healthcare industries.
Since Reagan, who carelessly and without any smart or future thoughts, decided to shift the essential functions of government to the private sector under the false pretension of saving money and tax dollars was an outright fraud. Since the costs of these services, whether in health or education or public sector service, the prices triple and quadruple the costs to taxpayers who pay the fees directly. Reagan, perhaps more than any other president, was a total disaster for the nation.
During his tenure, many of the primary industries, the backbones of economy and life for millions in the Mid-West (Rust Belt) forced to close down due to shifting of "economies" to the Far East, Reagan and his administration did nothing to put in place comprehensive economic and social development plans to help these communities to rebuild their lives around new economies through retraining and investments.
It is so ironic that those severely affected by Reagan's false economies (trickle-down economies) are the ones that put Trump in office.
Since the Reagan era, which was a watershed mark, both political and economic powers shifted to the elites of the East Coast, both on Wall Street and leading academic institutions such as Harvard Business School.
Wall Street and the Downs Jones became the measure of the nation's economic health. With Harvard Business School, the following suit making maximizing "returns on investment" for shareholders and rising stock values the focus of business managers, leaving the general public left on its own without anyone caring.
Since the Reagan years, our country has gone from one economic disaster to another from the' Saving and Loan Association" bust to Junk Bond Crisis, Dot Com Bubble, Stock Market Crash of 87, Stock Market Crash of 2008 and many small "crisis" in between.
Government; Republicans, and Democrats were unable to develop long term economic policies beyond Down Jones, with devastating economic cycles. They were always trusting Wall Street for the nation's financial health, which leads to the wiped out the life savings and pensions of tens of millions of Americans. And their answer is the elections of Donald Trump, who went through 6 bankruptcies leaving financial institutions holding the bag.
During this unexpected crisis, we have the most expensive military, military bases in over 80 places around the world with hard wares of no use in such a healthcare crisis. With the army eating the most massive budget, we found out that we have waived the rights of our national health to private health care institutions that left many communities lacking necessary medical facilities and without enough hospital beds for crisis as this.
Most, if not all, local or state governments gave up on caring for public health a long time ago. Now many communities across the country lack any "government" own medical facilities or hospitals. One has to imagine the entire country have 47,000 ICU beds when an expected 150,000 cases that will require immediate ICU care.
No Democrats nor Republicans have seriously given the national health and care any importance, leaving the national health to the private sector that decides when to open or close a hospital, not on community needs but the bottom line profits. Health care companies chose to close down hospitals in rural areas, leaving hundreds of thousands of communities across the nation without primary care while giving it's executive $60 million-plus in annual compensation. Simply unconscionable.
Congress and the president are rushing legislation giving $2 Trillion to corporations and businesses. Most likely, this windfall to the corporations to use the money to buy back their stocks on the cheap. The legislation will leave out 45 million families denied the cash subsidies.
While not mandating these corporations giving all hourly employees working for multibillion corporation immediate complete health care coverage and paid sick leaves. In contrast, Congress must now mandate owners of Whole Food, Hoppy Lobby, Casinos, Papa Johns, Wall-Mart, McDonald, Burger Kings, Aldis, etc. to provide complete full pay for sick days and layoffs due to the national crisis immediate as part of the employment.
Perhaps it is time to rethink and evaluate what are the essential functions of governments withered away since FDR. One can imagine poor decades-long "blockaded" countries like Cuba sending its medical doctors and health care workers to help major industrial countries. Something to think about how our political system went wrong?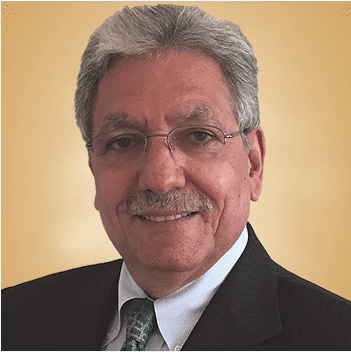 Sami Jamil Jadallah is a US Army Veteran (66-68) is a graduate of Indiana University and holder of a BA, MPA ( School of Public and Environmental Affairs and Jurist Doctor and is an international legal and business professional with more than 40 years in the construction business (KSA), Management Consulting and Business Development (Swiss), Hospitality, Aviation and Conservation (Morocco). Was the first to establish an internationally recognized conservation (Houbara) foundation in Morocco and North Africa. Currently Sami is managing a conservation and wildlife foundation with 100 employees in Morocco. Sami is a recipient of the "Leadership Award" from the US Sixth Army NCO Academy and recognized student leadership while at Indiana University. Sami was a co-founder of the United Palestinian Appeal and served on its board for over 12 years. He lives in Fairfax, VA. Sami is an advocate of the OneState for All of its People as a solution to the Israeli/Zionist conflict with the Palestinians. Sami has 4 bothers who served in the US military 2 Marines and 2 Army.
ATTENTION READERS
We See The World From All Sides and Want YOU To Be Fully Informed
In fact, intentional disinformation is a disgraceful scourge in media today. So to assuage any possible errant incorrect information posted herein, we strongly encourage you to seek corroboration from other non-VT sources before forming an educated opinion.
About VT
-
Policies & Disclosures
-
Comment Policy
Due to the nature of uncensored content posted by VT's fully independent international writers, VT cannot guarantee absolute validity. All content is owned by the author exclusively. Expressed opinions are NOT necessarily the views of VT, other authors, affiliates, advertisers, sponsors, partners, or technicians. Some content may be satirical in nature. All images are the full responsibility of the article author and NOT VT.