BLM demo Smithtown 6/9/2020
Frankly, I do not believe George Floyd is even dead. The photo of the cop kneeling on his neck has obviously been staged. The cop's sunglasses are up over his head like a Hollywood starlet posing for a photo-op, his hand is in his pocket and his badge is strategically crooked as if to say "I'm a crooked cop." One look at that picture and I don't even need to know the cop and Floyd knew each other well, that Floyd was a porn star and his transvestite girlfriend looks suspiciously like the cop in drag…
Last night we had another shooting in the practically all Black mega city of Atlanta. In the middle of the worst race riots America has seen in decades, and certainly the most widespread ever, two cops decided it would be a good idea to roust a frail looking Black guy sleeping one off in the parking lot of Wendy's.
Of course they decided to arrest him for drunk driving even though he was sleeping in the car when they got there. He resisted, and this small and slightly built Black man got the better of two burly cops, managing to rest the cop's taser from him. As he ran away firing the taser wildly in the air, the White cop ran after him firing three times point blank center mass in the back, killing him.
There just happened to have been a mysterious "masked White girl" in the vicinity carrying what looks by the aftermath to have been a thermite bomb. There is nothing left of Wendy's but a few burnt bricks…
There is a reason why this all looks scripted, it is. There is also a reason why the top brass of the military has recently distanced itself from Trump. This is a military intelligence operation, the end game is to declare Martial Law, unseat Trump and arrest the Senate and the Congress. Personally, I wish them luck and godspeed…
Manufacturing Dissent with Video
George Floyd was allegedly murdered while I was in Mississippi. Black Lives Matter (BLM), and the rest of televisionland's pseudo revolutionary groups were just getting started when I left for Crossville Tennessee, over five hundred miles north. Crossville serves a good part of Tennessee's veteran community and seems to have been targeted early on for just those reasons in the media's ongoing efforts to make the Floyd "killing" into their next COVID pandemic. Crossville is either a small city or a very large town centered around its numerous Veterans memorials and a municipal building that services those veterans.
Minneapolis and New York were already aflame by the time BLM, replete with military intelligence styled agitators as assessed by their own, had showed up a couple of days earlier than me, focusing their demonstration of course on the building. There are almost no Blacks living in Crossville, which serves as a marketplace for the some forty miles of rural farms that surround it. The farmers, with the blessing of their sheriff, fearing the building would be burned, organized to meet the BLM invasion.
A thousand armed men kept order and not even the most insignificant monument was damaged.
After some incoherent shouting, the largely female demonstrators, with their twenty something male organizers, one Black, one White who had been seen having an animated phone conversation during the demonstration, left town the next day. They were gone by the time I got there. Vandalism, even at the twenty-five dollar an hour rate some say the agitators are being paid, is just not worth it when you are in the sights of a rooftop sniper.
A couple of days later, on Sunday June 7 BLM brought its travelling circus of disaffected housewives, fat hateful lesbians, street thugs and would be (if they were not illiterate) Martin Luther Kings to Smithtown, New York. Smithtown is a Middle Class community whose surrounding enclaves like Nissequogue and Fort Salonga are quite well to do.
Residents had been speculating that the working class neighboring town of Kings Park between Fort Salonga and Smithtown had been on Al Sharpton's radar since the 2000 New York City shooting of Amadou Diallo by a police officer who lived there. Like Crossville the racial demographics of Smithtown and its surrounding areas are almost entirely White.
An eclectic assortment of off duty cops, business owners and their sons all showed up early Sunday to meet BLM in Smithtown, along with about thirty to forty members of a notorious outlaw motorcycle gang. My cousin, who lives in Fort Salonga was there along with his friend and sidekick, a ranking Nassau County cop.
They estimated the original greeting committee to be about three to four hundred, in two distinct and uncoordinated groups. Like many others they left by four because only about a hundred disaffected housewives and fat hateful lesbians had showed up and there was minimal danger to the local businesses.
As if on cue, or as directed by some unseen and highly efficient coordinator, an estimated thousand thugs arrived in a caravan of cars at five and it immediately got ugly. Chants of "White privilege" were answered with chants of "nigger" which in turn were answered with chants of "suck my dick."
Sporadic skirmishes broke out as police struggled to hold the thin blue line between White and Black. One of the BLM protesters/thugs was beaten with Nun chucks, a martial arts weapon and the media immediately broke into their own chant of "White Supremacist."
Elements professing to represent BLM swore vengeance on twitter threatening to burn Smithtown to the ground when they returned ten thousand strong on Tuesday. When they did comeback at 6 PM Tuesday, police sealed Smithtown off to prevent opposition protests and BLM had to content itself with marching up and down rural residential streets in the dark chanting "White privilege," which they did with gusto until a massive police response, involving both Nassau and Suffolk Counties drove them out at eleven.
Most insidiously, as BLM howled in the streets, a few miles away Robert Roden, 33, showed up in the emergency room of Stoney Brook University Hospital wearing a tactical vest from the hospital's emergency department. The ammo clips protruding from his pockets gave him away and the police were called. When he was searched, the cops found a BB gun and three explosive devices. Later it was found the bombs were not built properly and could not have detonated.
I've been back in the Smithtown area for a few days now but Ironically enough, in oh so many ways, the Roden display would not be the last word on this. Three days later and about ten miles to the southwest of Smithtown, in the sprawling Black ghetto of Wyandanch, seven Blacks were shot and one stabbed at a house party…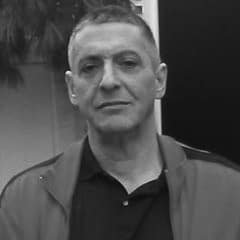 Jack Heart, pen name for George Esposito, is known for his extensive research and writings that provide high-quality information and authentic alternatives to mainstream narratives on a wide variety of subjects. His life experiences make for a highly intriguing perspective.  Jack runs his own research expose site called:  Jack Heart Esoteric Evolution
ATTENTION READERS
We See The World From All Sides and Want YOU To Be Fully Informed
In fact, intentional disinformation is a disgraceful scourge in media today. So to assuage any possible errant incorrect information posted herein, we strongly encourage you to seek corroboration from other non-VT sources before forming an educated opinion.
About VT
-
Policies & Disclosures
-
Comment Policy
Due to the nature of uncensored content posted by VT's fully independent international writers, VT cannot guarantee absolute validity. All content is owned by the author exclusively. Expressed opinions are NOT necessarily the views of VT, other authors, affiliates, advertisers, sponsors, partners, or technicians. Some content may be satirical in nature. All images are the full responsibility of the article author and NOT VT.