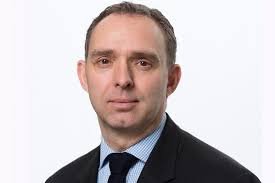 Der Kabinettratsführer ist kaput! The joyful news first broke last Sunday in the Sunday Telegraph, not long after my last column was published. Confirmation came on Monday, a great day for Britain and the West. 'Ritter' Mark 'von' Sedwill will go in September. A non-job is being arranged for him, and he will get a small peerage. 'Frosty', a.k.a. the brilliant chief British negotiator with the EU, will take over as National Security Adviser. The name of the new Cabinet Secretary has yet to be announced. Happy July 4th everybody! 
To no one's great surprise, save the MSM's, the way was suddenly cleared for the police to arrest the top tier of organised crime. There's even a whisper that the covert listening post in London run by a German electronics company has been shut down. The breakthrough with organised crime came when the police were able to decrypt sophisticated cell-phones. I wonder if there might be a connection?
It's not clear if the new Cabinet Secretary will also take over Sir Mark's role as Head of the Civil Service. (It's not difficult to see why he was known as the 'man with too many jobs'). Manifestly the roles should be split. Concentration of power in the hands of an unelected official is not good. Unlike say President Putin, Sir Mark was not elected.
Confirmation that the PM had done the right thing came on Wednesday when Sir Mark's firing was bitterly criticised by Boris's with respect disastrous predecessor, Theresa May. If you're being criticised by Theresa May you know you've done the right thing!
I am not of course implicating Sir Mark in anything improper, such as conspiracy to murder, but it may not be wholly a coincidence that the change at the Cabinet Office comes just a few weeks after confirmation that there was an attempt in March to assassinate Boris Johnson and Dominic Cummings using Covid-19. At the same time there were talks between Tory Remainer rebels and Sir Keir 'von' Starmer, the fanatically pro-EU Labour leader, brokered by the Cabinet Office.
The idea, as announced first in this column, was to install Starmer as PM, with the backing of the Cabinet Office, and apply to the EU for a two-year extension to the transitional period. No doubt Labour were going to offer the Scotch Nats an 'independence' referendum in exchange for their support. It's all come to naught, thankfully. The deadline for extending the transitional period ended at midnight on Tuesday.
The SNP are being particularly grumpy at the moment. They've threatened to walk out of the Westminster Parliament and have tried to scupper Boris's deal allowing UK holidaymakers to avoid self-isolation on return. Looks like you can only go on vacation abroad if you're English. If you're a Scot you'll have to settle for Dundee, where at least they do decent cake.
The Cabinet Office
The Cabinet Office has held Britain in its death grip ever since it was set up by German intelligence in 1916. The Hun's cunning plan was to centralize power in Whitehall, supplying blackmail material on key judges, MPs, senior military officers and peers from the powerful German station in London. The Cabinet Office would then run interference on other government departments. The idea was to run Britain as stupidly and as inefficiently as possible. It worked, sadly.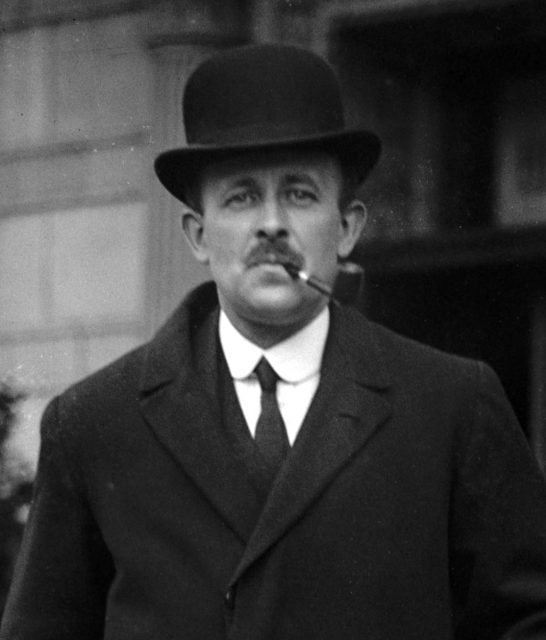 The first priority of course was to make sure that the Good Guys, that's you guys and us, lost World War I. Maurice Hankey, a.k.a. 'Hankey Pankey', the first Cabinet Secretary, did his best, telling the Germans about the tank, for example. Security became a joke – as secretary to the War Cabinet Hankey saw just about everything.
Whilst he wasn't able to help his side win the war, Hankey certainly made sure that they won the peace. Germany's strategy of undermining the economies, and hence their ability to wage war, of Britain, the Dominions and America by starting a depression, would not have been possible without key assets in London and Washington such as Hankey. Note that German intelligence were planning a war as far back as 1929, four years before our community partner Adolf Hitler came to power.
The scheme was for the Cabinet Office to be a self-perpetuating oligarchy. As each Cabinet Secretary approached retirement he would nominate another German agent to succeed him. Thus in 1938 Hankey nominated the German agent Edward Bridges to succeed him. Bridges in turn nominated Norman Brook and so on. John Hunt, Cabinet Secretary when we entered the EEC, was a notorious pedophile, who was supplied with young boys by the late Sir Jimmy Savile. Hunt in turn covered for Savile and ensured that he was given official access to places he should not have been allowed anywhere near.
It was Hunt who ordered the then Director-General of Intelligence, my old friend Vice-Admiral Sir Louis Le Bailly, off an investigation into the Bilderberg Group which might have exposed the DVD, who set it up. GO2, the German operation in London, were probably a bit nervous when I went down to Cornwall to see Sir Louis!
Of course not every Cabinet Secretary since 1916 has been a German agent. I wouldn't dream of casting aspersions on Sir Mark Sedwill, for example, nor Lord Butler, whose very able barrister son was in chambers with me at one point. The last known German agent to have been Cabinet Secretary was Lord Heywood, who was very properly executed in 2018 for his role in the 2012 Olympic nuclear bomb plot. The notorious Lord Armstrong – the man who came up with the phrase "economical with the truth" – died in April. He was certainly economical with the truth about the German plan, developed on his watch, to blow up the Piper Alpha oil and gas rig in the North Sea. (The Germans and Armstrong were very nervous about North Sea oil and were worried about its positive impact on the UK's balance of payments.)
The solution to the problem is obvious – break up the office, make sure that Cabinet Secretaries don't get to nominate their successor, either directly or indirectly, shut down GO2 and, if it hasn't already been done, the German listening post. Do that and the UK can once again become a functioning democracy.
Coronavirus update
The hypocrisy of those in Britain complaining about the US buying up stocks of Remdesivir knows no bounds. The NHS has had plenty of opportunity to build up stocks. In any event Gilead have signified a willingness to license manufacture abroad – they're not a Chinese company. They're also entitled to make a reasonable profit, having taken the risk of developing the drug.
The shake-up at the Cabinet Office seems to have cleared the way for a further NHS Hydroxychloriquine trial. The attacks on Hydroxychloriquine have been extraordinary.
Today is "independence day" in England – after three frustrating months the lockdown has largely been lifted. Pubs are open again and are doing a roaring trade, especially near the Welsh and Scottish borders. Some maniac in Wales has been warning drinkers not to cross the border – what are the Welsh executive going to do? Imitate East Germany and shoot people as they walk across the border?
There are in fact no border walls or fences between England and Wales. The biggest difference is that England has the benefit of sensible Tory government, whilst Wales is run by a bunch of left-wing loonies, no offense intended, who actually believe in the EU. To the frustration of Peking and the WHO, both the British Prime Minister and the American President have grasped that Covid-19 is aimed at target countries' economies, not their populations.
The latest Russia hoax
President Trump has shrugged off the silly story in the New York Times about the GRU allegedly paying bounties to Taliban terrorists in Afghanistan for killing Coalition troops and rightly so. It belongs more to the plot of a Homeland episode than the pages of a serious newspaper, even the Times, which has plenty of form for making up stories.
The allegation smacks of COREA/Correa Group mischief making. There is no reason to attach credence to media briefings from the British agencies, which report to the Cabinet Office and tend to politicise their intelligence. It's clearly a made-up piece of nonsense designed to embarrass Russia and President Trump.
The Russian referendum
Congratulations to that nice man, with respect, President Putin, on winning the referendum in Russia. Why shouldn't he run for office again? Another great elected leader of a democracy, Franklin Delano Roosevelt, was elected no fewer than four times. There are no term limits at all in Westminster style democracies. My old friend Margaret Thatcher was in power for 11 years before being removed in a violent GO2-backed coup, which saw her key adviser, Ian Gow MP, murdered by the IRA.
It shouldn't be necessary to have to say it, but notwithstanding anti-Russian paranoia in the MSM, modern Russia is a democracy and Vladimir Putin is her elected president. The fact that he wins most elections by a landslide is neither her not there – it's not his fault if his opponents are unelectable idiots. It won't be President Trump's fault if, as I predict, he wins by a landslide in November.
Bobby Storey (1956 – 2020)
Bobby Storey, the IRA's head of intelligence, has died. Amongst the many atrocities he planned was the Brighton bombing, the chief intended victim of which was Margaret Thatcher. Someone I know left the bar in the Grand Hotel not long before the bomb went off. I know Norman Tebbit, who was wounded in the attack, and once met his charming wife Margaret, a former nurse, who was paralysed.
Storey's role in the bombing was well known to the Cabinet Secretary of the day, Sir Robert Armstrong, as he then was, who backed the coup and made sure that Storey had all the information he needed. Armstrong and Storey both worked for Germany, of course. I'm sure that the IRA will not mind if I do not pay Bobby Storey a glowing tribute. I am however prepared to acknowledge his abilities as an intelligence officer. He was the best they had over many years. Slightly surprisingly, he appears to have died of natural causes.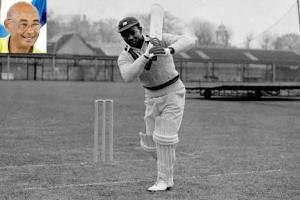 Sir Everton Weekes KCMG GCM OBE (1925 – 2020)
This week has sadly seen the passing of the great West Indian batsman Sir Everton Weekes. Along with Sir Clyde Walcott and Sir Frank Worrell he was one of the famous 'Three Ws', who dominated the West Indies middle order in the late 40s and 50s.
I entirely associate myself with the generous tribute paid to Sir Everton by the Secretary of MCC. Everton Weekes was one of the hardest-hitting batsmen the game has ever known. He was never a slogger, however – he only hit one six (a hit over the boundary) in his entire Test career. He played proper cricket shots and liked to keep the ball on the ground. One of his finest innings was the 141 he hit against England in the Fourth Test at Sabina Park, Kingston, in 1948.
As well being a wonderful batsman he was a wonderful human being, with a wicked sense of humor. He graced life as well as the game of cricket and will be remembered for centuries to come.
Earl Cameron CBE (1917 – 2020)
This fine actor sadly died yesterday. His most notable appearance was probably in Pool of London, a famous crime drama, which for the first time in a British movie featured a relationship between a black man and a white woman. He was rarely out of work thereafter and appeared as Pinder in Thunderball.
I'm not sure that Pool of London, recently shown in Britain on Talking Pictures, created that much of a fuss at the time. The relationship comes across as quite natural. Earl's character was sympathetic and his own decency shone through.
Few actors make it past 100 and it was sad to see him go.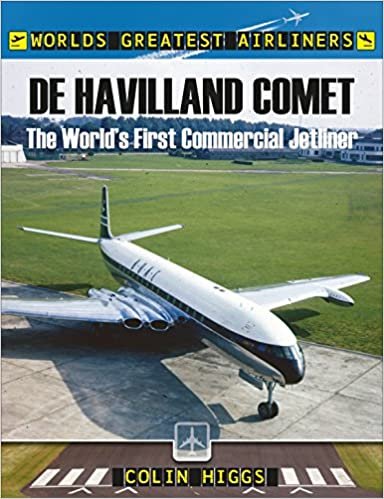 Recent reading: De Havilland Comet by Colin Higgs (Air World, 2018)
The book features a fine collection of Comet photographs but it is disappointing that Colin Higgs, with respect, has not kept up to date with the literature. Four years after Spyhunter was published he is still trotting out nonsense about the Comet 1 fuselage being weak and planes crashing due to metal fatigue.
He bangs on about square windows when they weren't actually square and there is no evidence of any window failing on a Comet. The book is worth reading for the photos alone, but it lacks penetrating insight into the tragedy of the Comet – a great aircraft, designed by an outstanding team from a great company, let down by exceedingly poor counter-intelligence.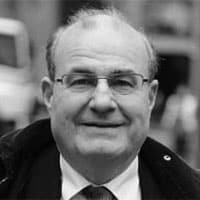 Michael Shrimpton was a barrister from his call to the Bar in London in 1983 until being disbarred in 2019 over a fraudulently obtained conviction. He is a specialist in National Security and Constitutional Law, Strategic Intelligence and Counter-terrorism. He is a former Adjunct Professor of Intelligence Studies at the American Military University.
Read Articles from Michael Shrimpton;
ATTENTION READERS
We See The World From All Sides and Want YOU To Be Fully Informed
In fact, intentional disinformation is a disgraceful scourge in media today. So to assuage any possible errant incorrect information posted herein, we strongly encourage you to seek corroboration from other non-VT sources before forming an educated opinion.
About VT
-
Policies & Disclosures
-
Comment Policy
Due to the nature of uncensored content posted by VT's fully independent international writers, VT cannot guarantee absolute validity. All content is owned by the author exclusively. Expressed opinions are NOT necessarily the views of VT, other authors, affiliates, advertisers, sponsors, partners, or technicians. Some content may be satirical in nature. All images are the full responsibility of the article author and NOT VT.